Career at Glenmark Pharmaceuticals Ltd. as a Research Associate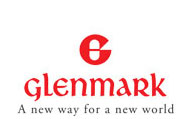 Glenmark Pharmaceuticals today announced the settlement of litigation with Daiichi Sankyo and Genzyme Corporation regarding Glenmark's Abbreviated New Drug Application (ANDA) tiled with the US Food and Drug Administration (FDA) for Colesevelam Hydrochloride, a drug used in treatment of type-2 diabetes.
In November last year, Daiichi Sankyo and Genzyme filed a patent infringement suit in the US District Court for the District of Delaware seeking to prevent Glenmark from commercialising its ANDA prior to expiration of the Orange Book patents.
Post: Research Associate
Job Description:
Operation & Calibration of Instruments like HPLC & Karl Fischer Titrator.
Method Development for the new API Drug by HPLC
Method Development for the new API Drug by Titrametry &TLC
method validation for API drug by potentiometric titration
Maintaining analytical Data.
Stability testing of API
Inprosses analysis of API
Chemical analysis

Additional Information:
Experience: 1-3 years
Location: Mumbai
Education: B.Sc-Chemistry, M.Sc-Chemistry
Industry Type: Pharma/ Biotech/Clinical Research
Functional Area: R&D
End Date: 21st August, 2011
Apply/Send resume at, geetac@glenmark_generics.com, refer_mahape@glenmarkpharma.com
See All   Glenmark Jobs   B.Sc Alerts   M.Sc Alerts   Mumbai Alerts
See All   Other Jobs in our Database
See All   PharmaTutor Placements
Subscribe to Pharmatutor Job Alerts by Email
PLEASE NOTIFY THAT THIS JOB IS EXPIRED.
FIND LATEST JOBS BY CLICKING LINKS BELOW.