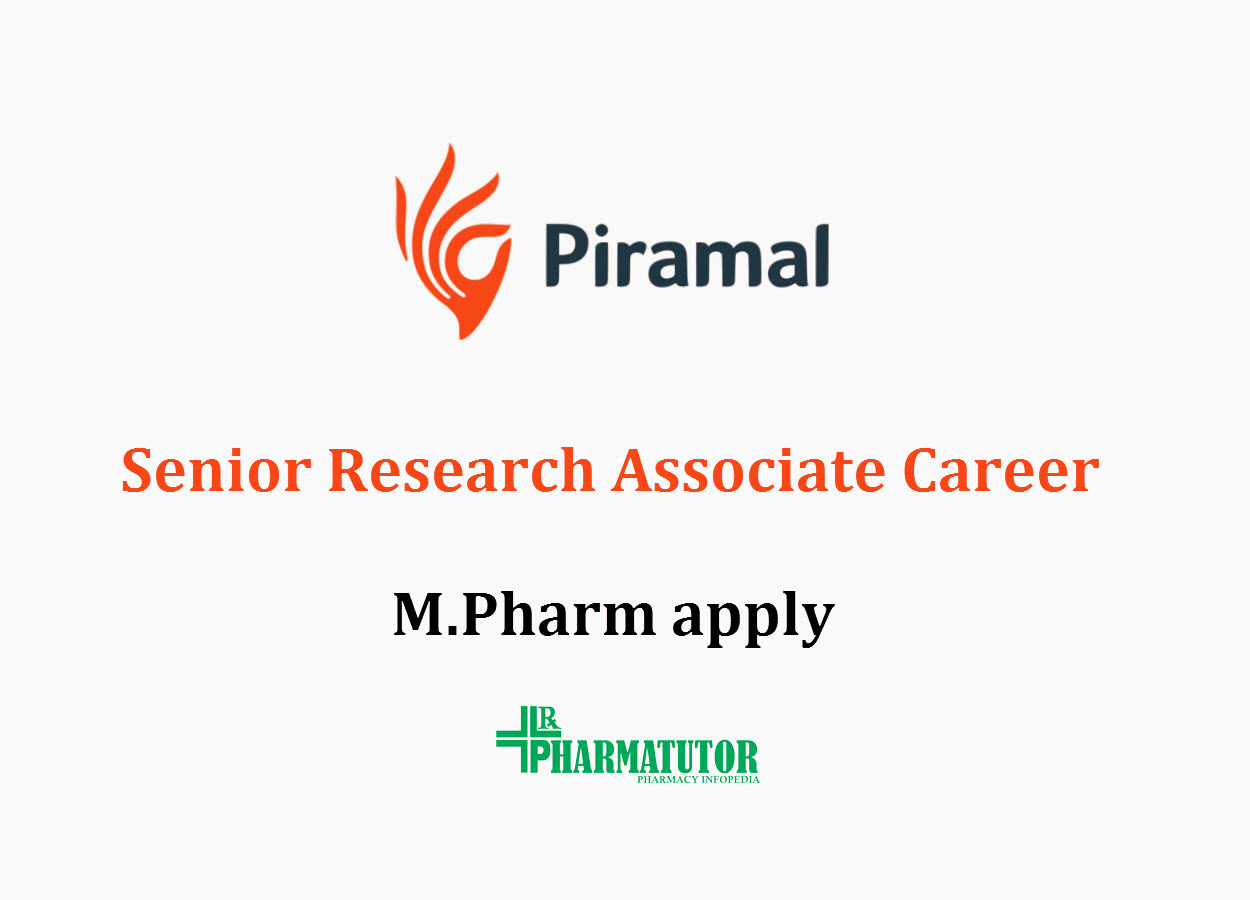 Piramal Healthcare Limited A major force in the pharmaceuticals and healthcare segment, Piramal Healthcare Limited, incorporating Healthcare Solutions & Pharma Solutions, has an unequivocal vision – to become the most admired pharmaceutical company, with leadership in market share and profits.
Post : Sr. Research Associate - (200001V9)
Job Description
• Execution of NCE projects, Generic projects and Line Extension projects using QbD principle.
• Extensive literature search related to the products assigned.
• Formulation development, process development, and manufacture of GMP batches.
• Preparation of technical documents like development reports, manufacturing docs, technology transfer documents.
• Ensuring good documentation practices.
• Manufacture of batches by GMP norms to meet product filling requirements for various markets such as but not limited to US, Europe, Australia.
• Ensuring the completion of project within agreed timelines, cost, and specs.
• Extending cooperation to support team for smooth functioning of project.
• Overview the calibration activity in FD lab.
• Maintain safe and hygienic condition in respective department.
Additional Information
Qualification : M.Pharm in pharmaceutics
Location : Gujarat-Ahmedabad
Industry Type : Pharma/ Healthcare/ Clinical research
Functional Area :  R&D
End Date : 5th November, 2020
See All    Ph.D Alerts    M.Pharm Alerts    B.Pharm Alerts    MBA Alerts
See All    Other Jobs in our Database