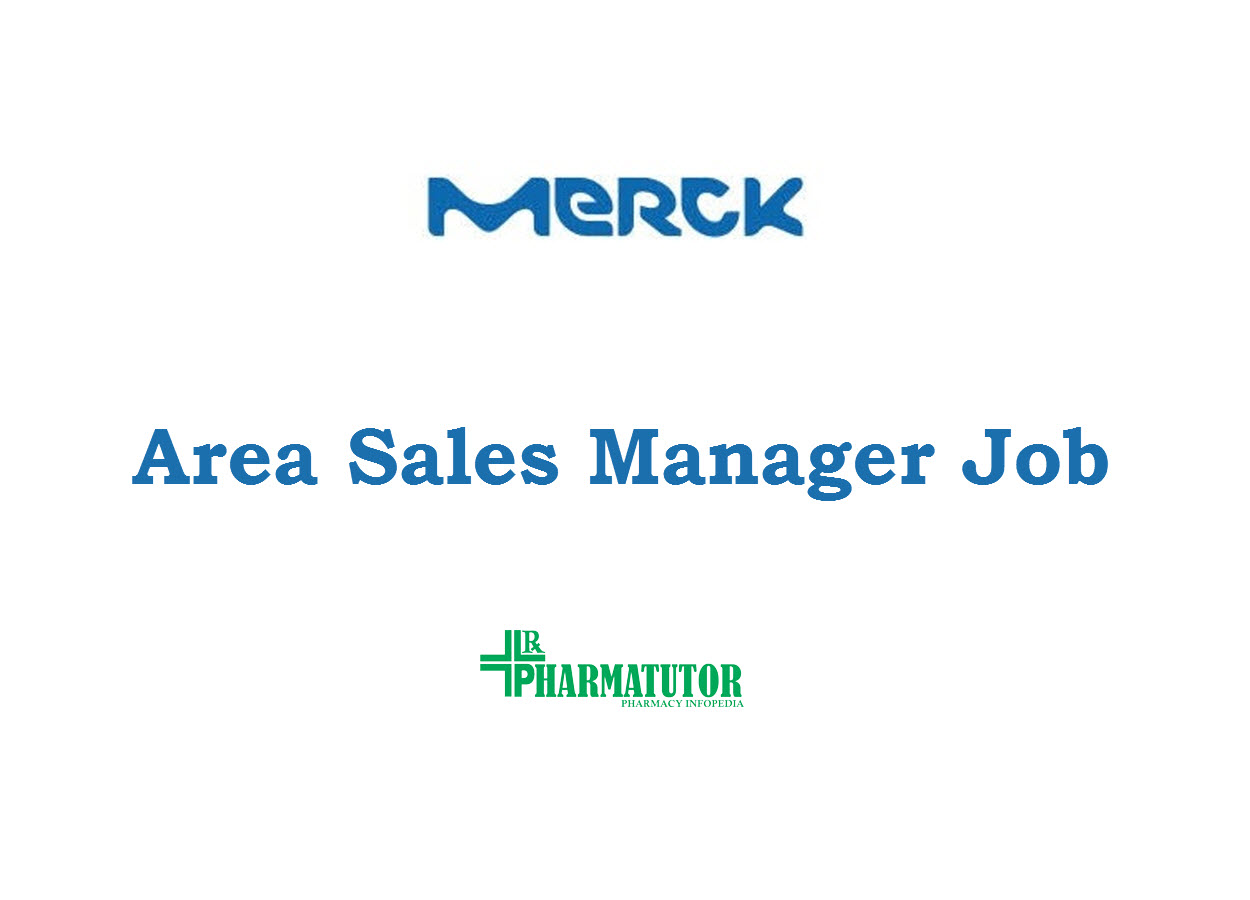 Merck Limited (formerly E. Merck Limited) was set up in India as the first Merck subsidiary in Asia in 1967.  The Company operates both its Pharmaceuticals and Chemicals businesses in the country. Merck was also the first Merck Group Company to go public in the year 1981. The Merck Group now holds 51% of the share capital in Merck Limited, while the remaining 49% is traded on the Bombay Stock Exchange Ltd.
Post : Area Sales Manager
Job Description
• Responsibility of achieving sales targets  (value & volume)
• Implement various sales strategies & techniques in order to facilitate improved profits and increased volumes in the assigned territory
• Responsible for timely collection of payments
• Responsible for sending quotes/offers to customers
• Respond to and follow up sales enquiries by personal visits/telephone & mail
• Maintain and develop existing and new customers through planned individual product/account support, and liaison with internal order-processing staff.
• Development of new customers for existing products/ product group & new products to the existing customers
• Customer management : Ensure customer service satisfaction and good client relationships
• Maintain customer and prospect database and follow up on the new requirements and new/existing projects
• Monitor and report on activities and provide relevant management information on customers, competitors & products
• Attend training and to develop relevant knowledge and skills.
Candidate Profile
• M.Pharm, B.Pharm, or B.Sc. / M.Sc. – Chemistry / Biotechnology
• MBA, PGDip. (Sales & Marketing) (optional)
• Sales experience 8 to 10 Years preferable
Additional Information
Experience : 8 to 10 Years
Qualification : M.Pharm, B.Pharm, or B.Sc. / M.Sc
Location : Ahmedabad
Industry Type : Pharma/ Healthcare/ Clinical research
Functional Area :  Sales
End Date : 20th November, 2020
See All  M.Sc Alerts   B.Pharm Alerts   M.Pharm Alerts   Ahmedabad Alerts
See All   Other Jobs in our Database