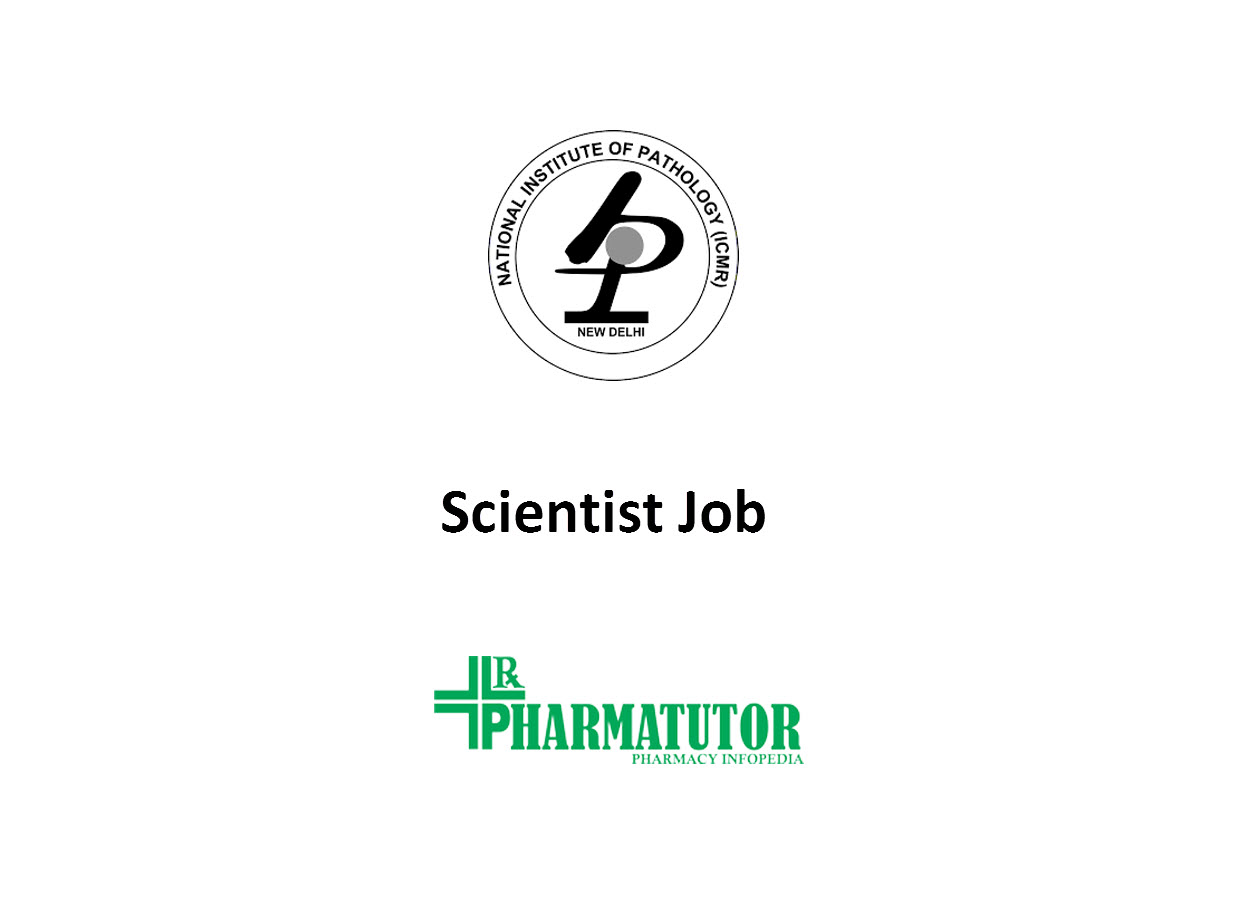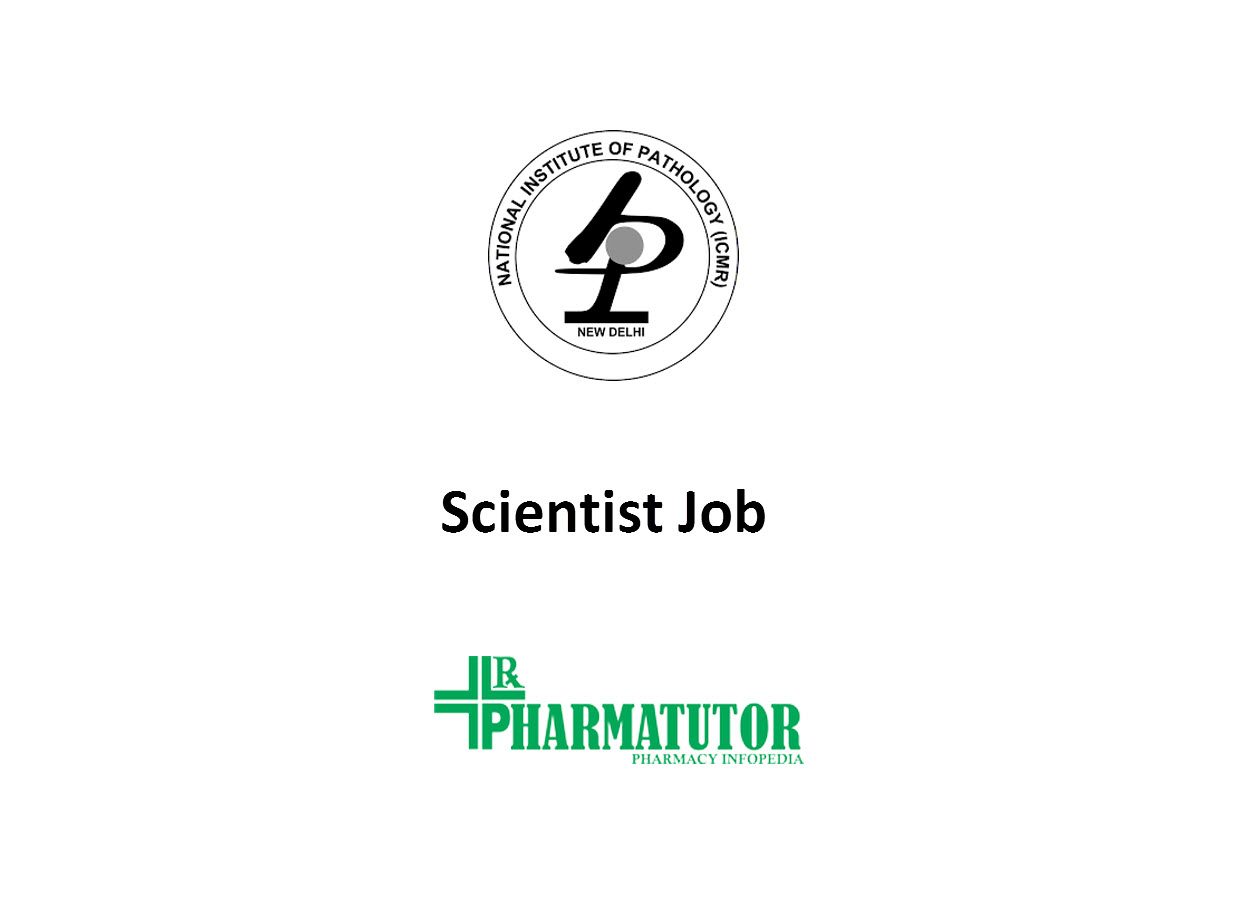 The Indian Registry of Pathology (IRP) was established in 1965 under the auspices of the Indian Council of Medical Research (ICMR) in New Delhi, India as a Centre for collection and distribution of teaching material in pathology. The Registry was renamed in 1980 as the National Institute of Pathology (IOP) in view of its expanded scope and activities. As per the need of the post-independence era when a large number of new medical colleges were coming up, IRP took up the initiative with the original aims and objectives of collection, classification, duplication and distribution of a representative spectrum of histopathological teaching material to several medical colleges, institutions, individual pathologists and clinicians.
Post : Scientist B - Non-Medical (One)
Following position would be filled up purely on temporary contract basis for our ad-hoc research project "Old Drugs New Tricks: Drug Repurposing for Psoriasis Treatment Using in-silico Approach" under Dr. Neeraj Kumar, Scientist 'D' through Online Interview on Zoom Meeting Platform
Essential Qualification : First division Post-graduate degree (MSc./ MTech) in Biotechnology/ Biomedical sciences/ Life sciences/ Bioinformatics, and at least three years of research experience OR Second division Postgraduate degree (MSc. / MTech) with Ph.D. in Biotechnology/ Biomedical sciences/ Life sciences/ Bioinformatics
Maximum age limit : 35 years on the date of Interview. Age relaxation as per the ICMR rules are permissible
Emoluments : Rs. 48000 pm + HRA
Desirable/Preference : Knowledge of Bioinformatics and Computational Biology with at least 3 publications on project specific area in SCI Indexed Journal
Tenure : The period of appointment will be initially for a period of one year and is likely to be extended further on yearly basis up to a maximum period of three years or till the completion of the project whichever is earlier subject to satisfactory performance of the candidate.
Terms and Conditions
1.  The interested candidates possessing the required essential qualification and experience should submit the filled in application form along with updated CV and scanned copies of all the required supporting documents. The application along with all the documents should be sent to the email id bicnipworkshop@gmail.com in a single PDF before or on 21.10.2020 by 4:00 pm. The application received after deadline will not be entertained.
2.  Experience shall be counted after acquiring the essential qualification; age limit. Experience will be considered as on last date of submission of application
3.  Benefits of Provident Fund, CCA, Leave Travel Concession, Medical Claim, Leave Concession etc. are not admissible. The posts are purely temporary, co-terminate with the project, and the incumbents selected will have no claim for regular appointment/employment at ICMR-NIOP or continuation in other project and his/her engagement will be deemed terminated immediately after expiry of the project/tenure.
4.  Age concession to the extent of service rendered in other research projects will also be admissible for experienced and skilled persons.
5.  Candidates employed in Govt. Service /Semi Govt. /Autonomous Bodies of State/Central Govt, should submit a "No Objection Certificate" from their employer along with the application.
6.  Merely fulfilling the essential criteria does not qualify for the selection. The applications received will be screened and shortlisted candidates will be intimidated through e-mail provided and the candidate will be required to face the selection interview through online platform zoom meeting. The information regarding the interview will be shared with the shortlisted candidates on the e-mail id provided by the candidate.
See All   B.Pharm Alerts   M.Pharm Alerts   M.Sc Alerts   Delhi  Alerts
See All   Other Jobs  in our Database