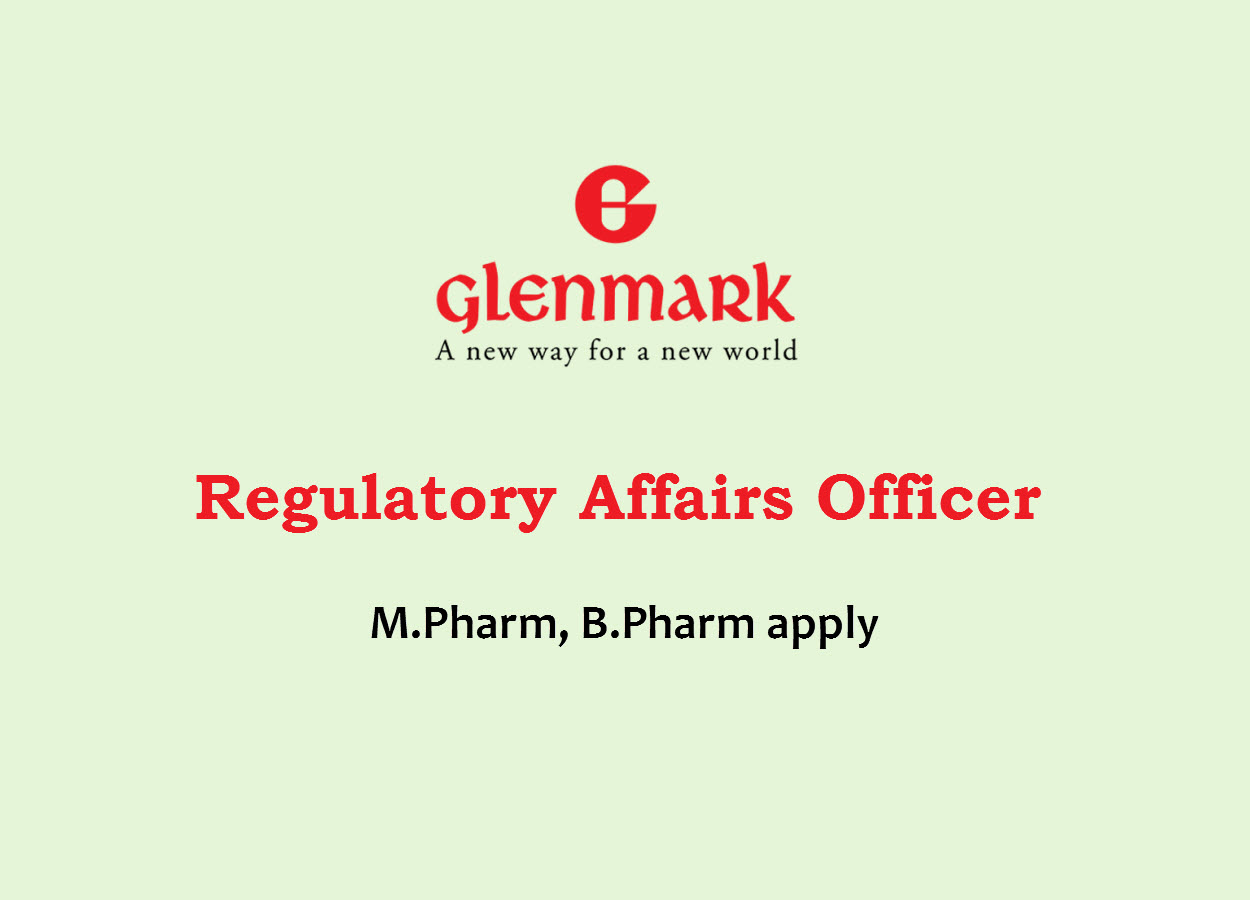 Glenmark is a leading player in the discovery of new molecules both NCEs (new chemical entity) and NBEs (new biological entity) with eight molecules in various stages of clinical development. The company has a significant presence in branded generics markets across emerging economies including India. Its subsidiary, Glenmark Generics Limited has a fast growing and robust US generics business.
Post : Officer - Regulatory Affairs
Profile Summary
The role is to manage the document level, submission level publishing, quality control and electronic submission of regulatory documents, including innovator molecules, branded therapeutics, generics and API. Responsible for working with Regulatory managers to prepare electronic dossiers for the purpose of electronic submissions, using the corporate software standard, pw Competent in the functionality of Electronic Publishing Tools and understands requirements for eCTD submissions.
ROLE & RESPONSIBILITY
Preparation of submission files compliant according to appropriate ICH and regional guidance. Bookmarking/hyper linking as per the requirements. Build the eCTD structure and populate the metadata for the final documents. External hyperlinking and all the Publishing activities in the publishing tool. Quality checks all published output against publishing checklists that are regularly reviewed and customized to meet individual submission requirements for format and/or navigability. Troubleshoot technical issues in MS Word and Adobe Acrobat documents. Keeping abreast with regulatory guidance's
SKILLS (Functional/Technical)
Practical experience with MS Office, Adobe Acrobat, Electronic Document Management Systems, Electronic Publishing Tools and ISI Tool Box is preferred.
Additional Information
Experience : 2-4 years
Qualification : B.Pharm, M.Pharm
Location : Mumbai
Industry Type : Pharma/ Healthcare/ Clinical research
Functional Area : Regulatory Affairs
End Date : 10th November, 2020
Kindly reach out at Simran.Gill@glenmarkpharma.com
See All  B.Pharm Alerts   M.Pharm Alerts   M.Sc Alerts
See All   Other Jobs  in our Database