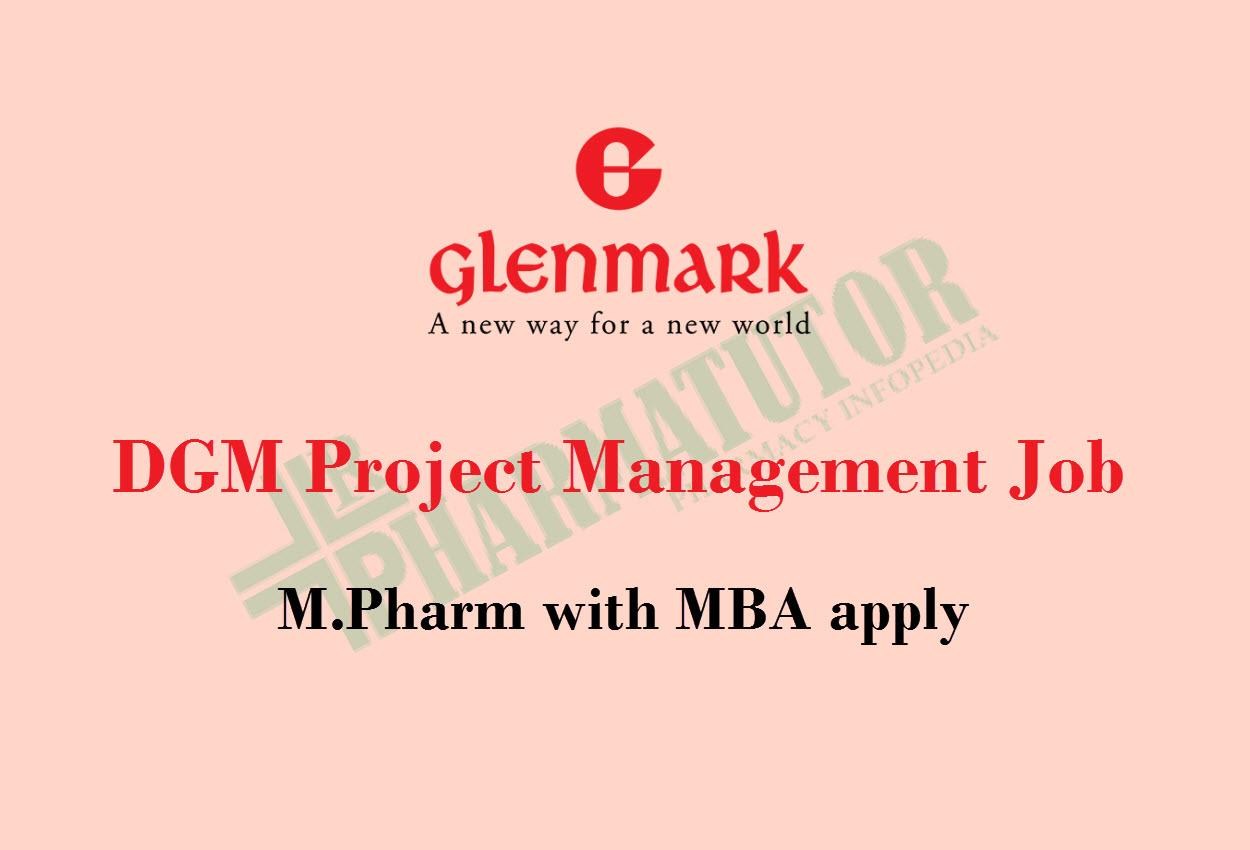 Glenmark is a leading player in the discovery of new molecules both NCEs (new chemical entity) and NBEs (new biological entity) with eight molecules in various stages of clinical development. The company has a significant presence in branded generics markets across emerging economies including India. Its subsidiary, Glenmark Generics Limited has a fast growing and robust US generics business.
Post : DGM Project Management
Job Description
Profile Summary
This Project management leadership role based out of Taloja, Navi Mumbai India to support Development Project for USA. Responsible for managing development & filing for
•  US Oral Solid & Liquid Projects
•  US eFTF Projects
•   Complex Generics & Inserts
Has to work closely with Global product development team, senior management, Internal & External stake holders
Role & Responsibility
• Manage US Oral Development Projects Portfolio: Engage with stakeholders, develop project plan, direct project resources, monitor and manage the project schedule till ANDA submission.
• US eFTF, Complex Generics & Inserts: Monitor development activities, Conduct Cross functional team meeting as appropriate to ensure project requirements are met.
• Updates to senior management: Prepare reports, MIS presentations for Leadership team.
Candidate Profile
Skills
(Functional/Technical)
Should be familiar with:
• US Generic Formulation Development.
• Current Regulatory Guidance's & understanding of Device regulations.
• Project Management Processes.
• Excellent Communication & Presentation skills are required
Qualification : M. Pharm With MBA
Location : At Taloja, Navi Mumbai, India.
Hiring for DGM-Project Management for Development Project for USA to be based at Glenmark R&D Center, Taloja, Navi Mumbai.
If interested then please feel free to connect or share your CV at- varun.jain@glenmarkpharma.com
See All  Mumbai Alerts  B.Pharm Alerts   D.Pharm Alerts   M.Pharm Alerts
See All   Other Jobs in our Database