Require Instituitional Sales Manager at Boehringer Ingelheim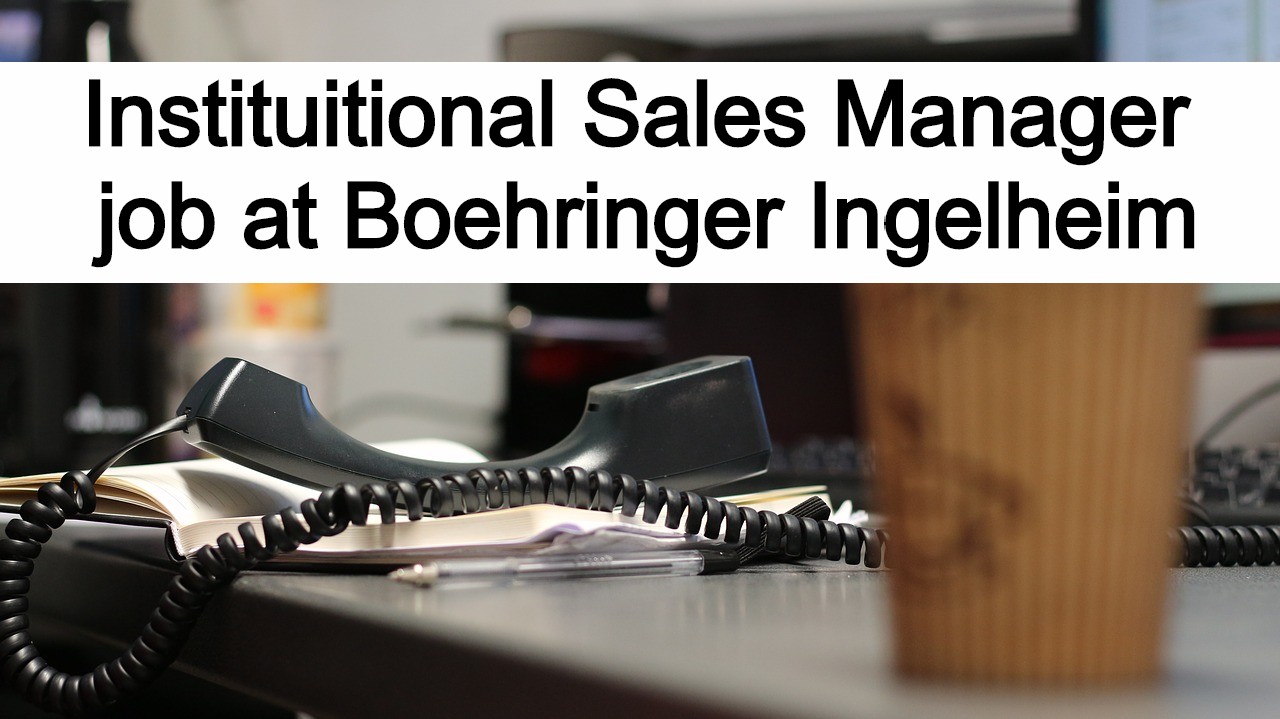 Boehringer Ingelheim is a research-driven pharmaceutical company and one of the top 20 pharmaceutical firms worldwide. Headquartered in Ingelheim, Germany, Boehringer Ingelheim operates globally in over 100 countries and has more than 47,700 employees. The focus of the family-owned company, founded in 1885, is researching, developing, manufacturing and marketing new medications of high therapeutic value for human and veterinary medicine. In 2014, Boehringer Ingelheim achieved net sales of about 13.3 billion euros. R&D expenditure corresponds to 23.1% of its net sales.
Post : Instituitional Sales Manager-1914245
Job Description 
•  Identify and develop Institutional Business opportunities in both Government and PSUs :Coordinate and prepare quotation against tenders, Negotiate with the purchasing authorities in the targeted institutions,KOL management in Institutes, coordination with Internal Stake holders,product promotion in Institutes,product activities,pick up long term projects specifically government Institutes. Up to date on government regulations as its important for pharma business operations in government hospitals.
• Plan and organize product promotion campaigns, arrange scientific presentation to pre-selected key institutions and trigger buying decisions.
• Liaise with the Sales Trade Team to generate demand in Institutions and to facilitate liquidation of stocks
• Responsible for achieving Territory/ District Total Sales including product wise targets. Overseeing effective application of sales promotion strategies; participate in cycle meetings and have transparent communication within the sales trade team
• Effectively co-ordinate with the ISPs.Co-ordinate with Sales Management teams (trade) through regular communications & interactions towards achievement of common Institution objectives.
Candidate Profile
• Education : Bachelors degree, Masters degree(e.g. MBBS, MSC), Diploma
• Major Focus : Pharmacology, Business Admin , Pharmacology
• Willingness to travel extensively
• Should be able to learn mechanism of action and clinical application concepts easily
• Adaptability is critical to quickly respond to changing situations and priorities
• Demonstrate strong problem solving and decision making acclimating to various customer needs, interests and processes. Relate to and compare data from different sources. Commit a course of action based on logical assumptions and factual information
• Effective leadership style and can handle team of 7-8 people
Additional Information:
Qualification: M.Pharm, M.Sc, B.Pharm, MBBS
Location: India
Industry Type: Pharma
Last date: 25th June, 2020
See All   M.Sc Alerts   M.Pharm Alerts   Delhi  Alerts
See All   Other Jobs in our Database
Subscribe to Pharmatutor Job Alerts by Email