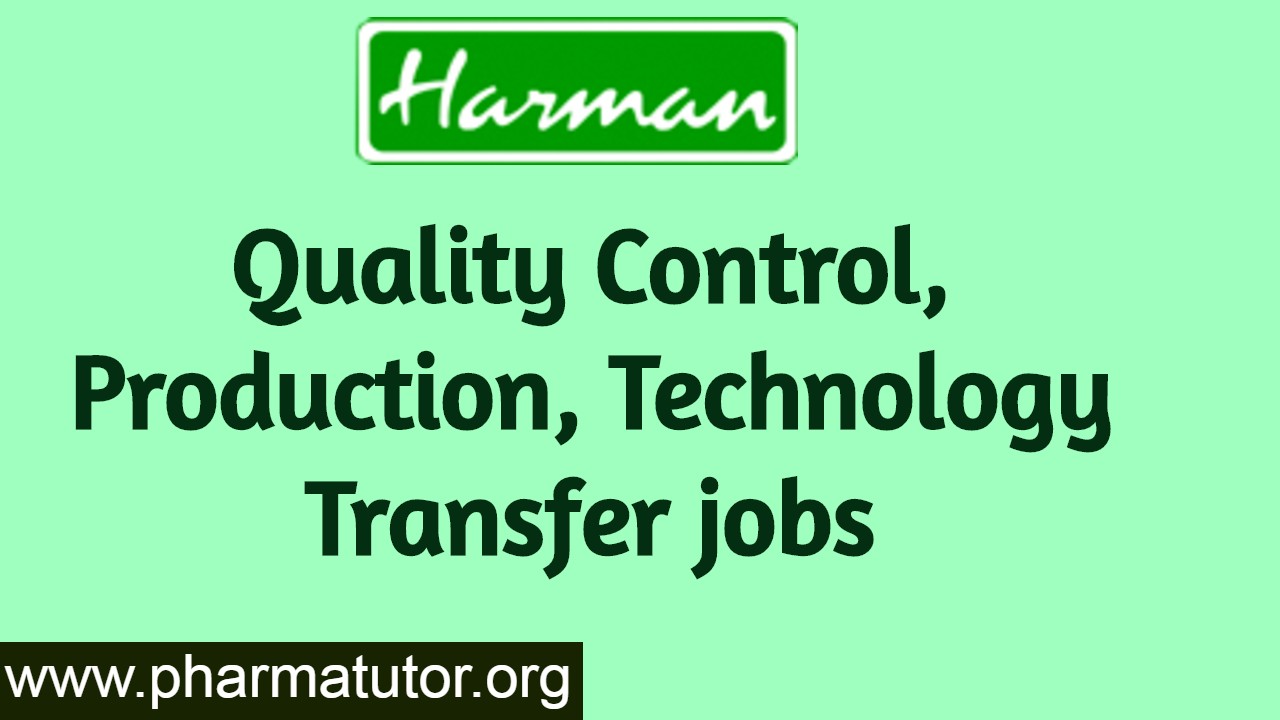 Harman Finochem Limited is an India-based Pharmaceutical Company catering to its clients across the globe.  Established by Mr. Bhupinder Singh Manhas in 1983, our core competencies are in manufacturing and exporting of Active Pharmaceutical Ingredients mainly Metformin HCl, Allopurinol, Fenofibrate, Divalproex Sodium, Phenobarbital/Phenobarbitone, Riboflavin Phosphate Sodium, Glycopyrrolate/Glycopyrronium bromide and more.
Department : Quality Control
Designation : Sr. Officer/ Officer for API- QC Leading Pharma
Location :  Aurangabad
Education : M.Sc. in Chemistry, Bio-Chemistry, Organic Chemistry
Experience : 4-8 Yrs. in HPLC/ GC Section.
Job Description:
1) Sr. Officer/ Officer for HPLC/ GC Section - Experience with
M. Sc. 03-08 Yrs. Working on HPLC/ GC Section analysis.
Candidate profile
Candidate with experience of working in raw material and finished section who have experience of handling HPLC and GC instrument should only apply.
Production
Designation : Officer/ Asst. Officer
Education : B.Sc./ M.Sc.
Experience : 3-7 yrs. (API Production)
Job location : Shendra, Aurangabad.
Job Description
1) Operation of Reactor, Centrifuge, ANFD, FBD, RCVD. Knowledge of working in intermediate section.
2) Batch Charging & monitoring of critical process parameters.
3) Execution of Shift production planning.
4) Knowledge of cGMP & routine documentation.
5) Audit Preparation
Technology Transfer
Designation : Jr. Executive/ Sr. Officer for Tech Transfer
Education : M.Sc. (Organic Chemistry/ Chemistry)
Experience : 4-7 yrs.
Job location : Shendra- Aurangabad.
Job Description
1. To Design and carry out bench scale experiments.
2. To perform QBD experiments.
3. Identification of Crirical process Parameters.
4. Scale up of Newly develop products and trouble shooting.
5. Investigation in case of OOS.
6. Technology transfer of new products.
7. Knowledge of Process validation and documentation.
Interested candidates may send their resumes at hrshendra@harmanfinochem.com
See All   M.Sc Alerts   B.Pharm Alerts   M.Pharm Alerts    Ph.D Alerts
See All   Other Jobs  in our Database