Job for Pharmacy graduates as Associate Analyst at Johnson & Johnson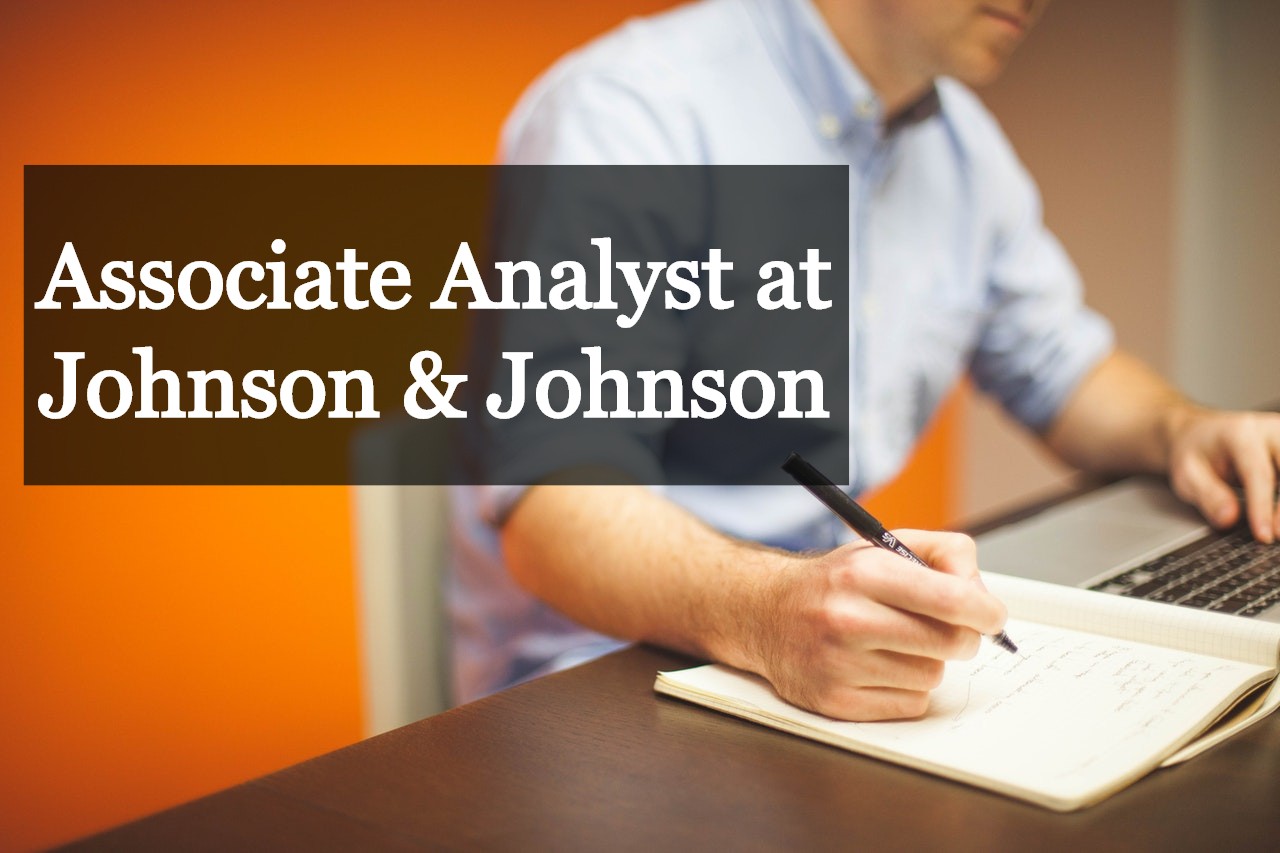 Caring for the world, one person at a time has inspired and united the people of Johnson & Johnson for over 125 years. We embrace research and science -- bringing creative ideas, products, and services to advance the health and well-being of people. Every single day, our more than 130,000 employees across the world are blending heart, science, and ingenuity to profoundly change the trajectory of health for humanity.
Post : Associate Analyst
Job Description
Main Duties/Additional Duties/Sphere of authority
• Ensure effective planning of the task assigned by completing execution of analysis right-first-time within analytical testing window.
• Perform analyses according to current effective protocol, specifications, analytical methods and laboratory processes.
• Verify trending of results as per established laboratory procedure.
• Report results and submit the documentation for data validation in a timely manner, as per established laboratory procedure.
• To immediately escalate to Supervisor issues/ observations suspected to be not in conformity with applicable procedures /policies etc.
• To initiate Quality Issues identified as per applicable procedure, participate in the investigation, perform investigation analysis in timely manner, and provide necessary information to enable implementation of effective CAPA.
• To ensure trainings are completed on time in the electronic learning management system, and all tasks are performed only after completion of trainings on current effective procedures.
• To provide technical/scientific support to other lab personnel within the premise.
• To perform laboratory support activities as per training and perform tasks related to audit readiness.
• Responsible for executing activities in EDMS as per assigned roles and as per applicable procedures.
• To participate in project teams as analytical technical team member.
• To attend (in-house) seminars, scientific meetings in own field and ensure timely completion of training assignments in applicable eLMS (electronic learning management system).
• To compile data and collate information, such as required for regulatory submission, or preparation of work instructions and standard operating procedures.
• Authorized personnel for handling of controlled substance as per laboratory procedures.
GMP Responsibility
• To execute the tasks according to the cGMP guidelines and established laboratory procedures
• To document execution details contemporaneously and verify completeness of execution record as per established laboratory procedure.
• To comply with procedure always and ensure lab is in state of audit readiness.
Quality & Compliance Responsibilities
• Ensure that respective guidelines on data integrity and laboratory control processes are followed as per established SOPs.
• To ensure immediate escalation of issues/observations not in conformity with applicable procedures /policies etc.
Employee safety and health
• Ensure that respective guidelines and SOPs are followed.
Financial management
• Ensure that respective guidelines / practices are followed
• Identify cost saving opportunities in the laboratory and inform Supervisor.
Business Policy
• Follow all applicable company business policies.
• Stimulate and encourage new ideas and improvement processes.
• Practice and implement Leadership imperatives (connect, shape and Grow) for customer satisfaction, innovation, mastering complexity, collaboration.
• Cooperate efficiently with the different partners.
Additional Information
Qualification : B.Pharm, B.Sc
Location : Maharashtra-Greater Mumbai
Industry Type : Pharma
Functional Area : Quality
Req ID : 2005826022W
Last date : 15th June, 2020
See All  M.Pharm Alerts    B.Sc Alerts    B.Pharm Alerts  J&J Alerts
See All    Other Jobs in our Database
Subscribe to Pharmatutor Job Alerts by Email