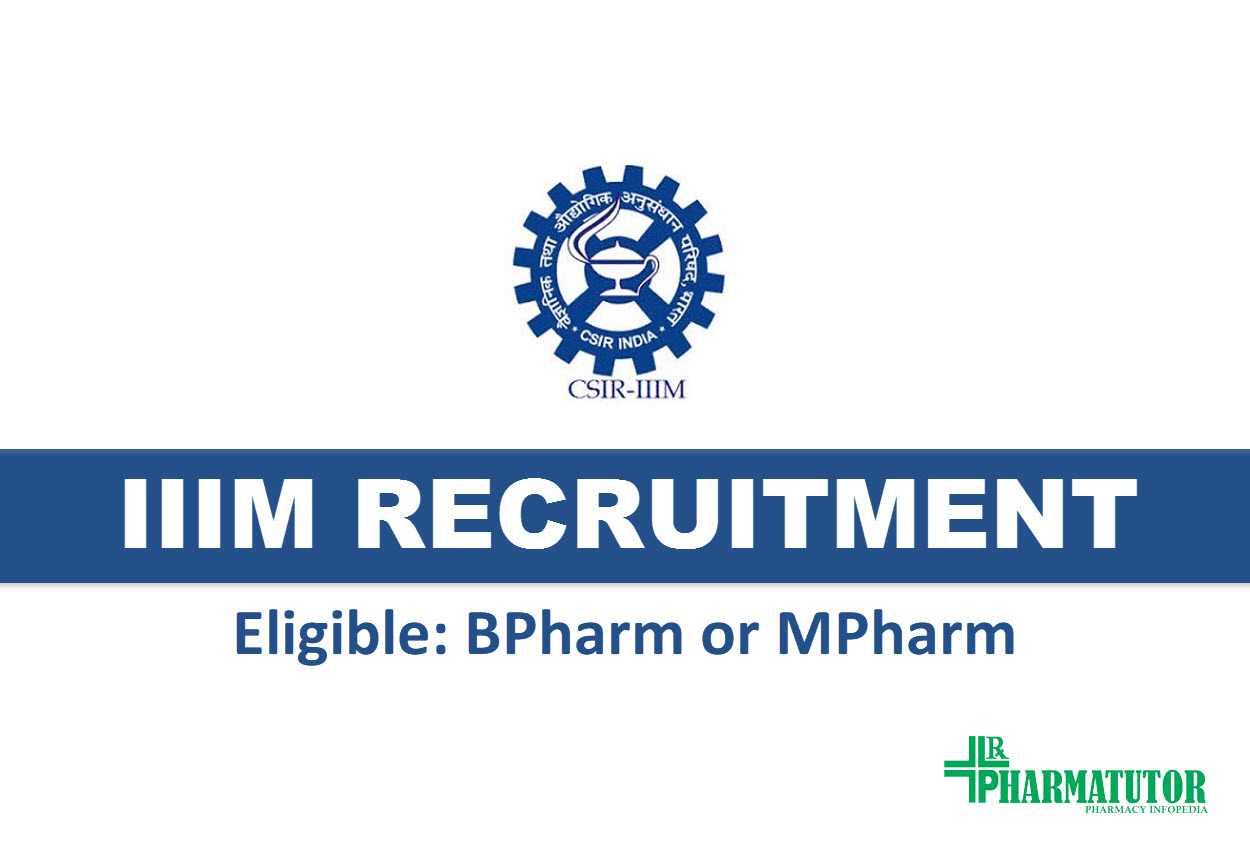 The Laboratory was established in 1941 as a research and production centre, known as Drug Research Laboratory of J&K State and was later taken over by Council of Scientific & Industrial Research (CSIR) of Govt. of India in December 1957 as Regional Research Laboratory, Jammu. In view of its core strength in natural products based drug discovery, the mandate of Institute was redefined in 2005 and its name changed to Indian Institute of Integrative Medicine (IIIM). The current mandate of IIIM is to discover new drugs and therapeutic approaches from Natural Products, both of plant and microbial origin, enabled by biotechnology, to develop technologies, drugs and products of high value for the national and international markets.
IIIM is to be an internationally competitive centre of excellence in all facets of natural products research and technology, including (a) discovery of novel pharmacologically active natural products from plants and microbial species and translating them into drug leads and candidates by medicinal chemistry, preclinical pharmacology and clinical development. This approach is pursued both in NCE as well as botanical herbal mode; (b) Preclinical and clinical validation and establishment of mechanism of action of drugs used in various Indian systems of Medicines (Ayurveda, Unani, Siddha and other Indigenous systems of medicine); (c) develop agro-technologies and commercial cultivation of high value medicinal and aromatic plants from Western Himalayas including Kashmir Valley and Ladakh for national and international markets; and (d) to work with Indian and global pharmaceutical industry to out-license new products and technologies.
Eligible & interested candidates are invited for ONLINE INTERVIEW (Through Video Conferencing on Skype/MS Team/ Google Meet/ Whatsapp Video Call) for the following purely temporary positions of COORDINATOR and PROJECT ASSISTANT–II under the projects, "DST funded Technology Business Incubator (TBI) to manage Incubator and to support Startups & Entrepreneurship (GAP-2160)" and "Lead optimization of identified anti-TB chemotypes to develop novel pre-clinical candidate: Synthesis, In vitro, Structure-activity relationship, Pharmacokinetics and In vivo evaluation project (GAP-2181) respectively tenable at CSIR-IIIM, JAMMU.
Post : Code 01
Coordinator
Essential Qualification :
i) Masters in Science with atleast 55% marks or Bachelor of Engineering/ Technology with atleast 55% marks.
ii) Atleast 5 years of proven experience in Business Development/ Networking/ Industry Outreach/ Entrepreneurship development as evident from the supporting documents.
Desirable Qualification : Product Marketing, Developing relationships with Industries/ Universities/ Government Bodies, experience in conducting training programmes.
Emoluments Per Month : Rs.75,000/- (Consolidated)
Post : Code 02
Project Assistant-II
Essential Qualification :
M.Sc. in Organic / Medicinal / Analytical / Pharmaceutical Chemistry with atleast 55% marks. OR B.Pharma / B.S. Pharma with atleast 55% marks.
Desirable Qualification : Two years or more research experience after M.Sc. OR M.Pharma after B.Pharma/ B.S. Pharma.
Emoluments Per Month : Rs.25,000/- (Consolidated)
NOTE : The upper age limit is 40 years for position Code 01 & 30 years for position Code 02 as on the date of Interview.
Tenure of the Positions (Code 01 & 02) : Upto the tenure of the respective projects.
Date of Interview : 11.06.2020 (Thursday)
Time : 10.00 A.M onwards
Mode of Interview : Video Conferencing on Skype/MS Team/Google Meet/Whatsapp Video Call
IMPORTANT INSTRUCTIONS
1. Age relaxation for SCs/STs/OBCs/PWDs candidates as per GOI / CSIR Instructions.
2. Age relaxation for Widows, Divorced Women and Women Judicially separated from their Husbands, who are not remarried, as per GOI/CSIR provisions.
3. Candidates belonging to SCs/STs/OBCs/PWDs etc. should send their copies of certificates in the proper format issued by the appropriate authority as per the latest instructions issued on the subject.
ONLINE SELECTION PROCEDURE:
4. The candidates must send their completed applications along with Digital Platform ID, E-mail ID, Mobile Number and self attested photocopies of certificates/testimonials in support of Date of Birth, Educational Qualification, Experience, Caste etc. and a latest passport size photograph duly affixed at the appropriate place in the application form [Tentative Mark sheets/Certificates and 'RESULT AWAITED' will not be considered] into the E-mail ID : recruitment@iiim.ac.in on or before 09.06.2020 upto 5.00 P.M.
5. Application sent into the aforesaid E-mail ID after the scheduled date and time i.e. 09/06/2020 upto 5.00 P.M. shall not be entertained for interview.
6. Only eligible candidates shall be accessed for the online viva-voce on the date of interview. The list of eligible candidates will be displayed on CISR-IIIM Website iiim.res.in on 10.06.2020 by 5.00 p.m.
7. The shortlisted candidate has to be available on the date of interview from 10.00 A.M. to 5.00 P.M. and will be called anytime during the allotted time period (if any change is there, they will be accordingly intimated).
8. Eligible/shortlisted candidates shall attend the Online Interview (Through Video Conferencing on Skype/MS Team/Google Meet/Whatsapp Video Call).
9. The interview in respect of eligible/shortlisted candidates shall be conducted online through Video Conferencing on Skype/MS Team/Google Meet/Whatsapp Video Call. However, if large number of candidates apply, the Selection Committee may re-visit the criteria and shortlist the candidates for interview in proportionate to the available vacancies. Candidates have the option to interact in English/Hindi before the Selection Committee.
10. The positions are purely temporary on contract basis and co-terminus with the respective sponsored Projects.
11. In case the final certificates reflect CGPA/SGPA/OGPA Grades etc., in that case the candidate should convert the same into equivalent percentage as per the approved formula of the university in the application and a copy of such conversion formula must be attached along with the application.
12. To avoid any inconvenience, only those candidates who strictly fulfill the eligibility criteria and possess the degrees/mark sheets in the aforesaid subjects should apply for the Interview.
13. Upon selection, the original documents including eligibility qualification, age and relaxation will be verified, if any discrepancy is found, the selection stands cancelled.
See All   B.Pharm Alerts   M.Pharm Alerts    Ph.D Alerts   M.Sc Alerts
See All   Other Jobs  in our Database