Pharma Business Development Executive require at IBM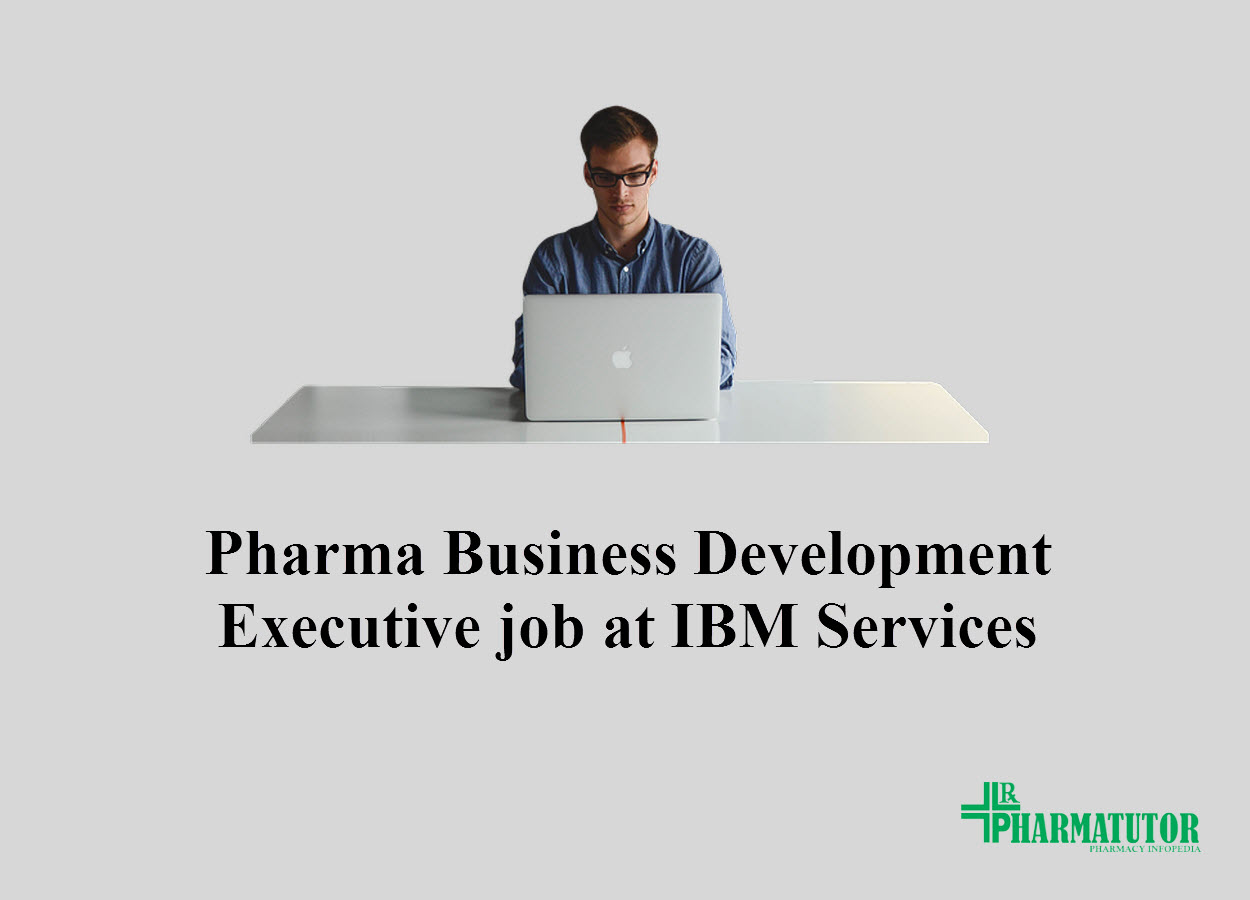 IBM Services is a team of business, strategy and technology consultants that design, build, and run foundational systems and services that is the backbone of the world's economy. IBM Services partners with the world's leading companies in over 170 countries to build smarter businesses by reimagining and reinventing through technology, with its outcome-focused methodologies, industry-leading portfolio and world class research and operations expertise leading to results-driven innovation and enduring excellence.
Post : Business Development Executive : Pharma
Job Description
Has the responsibility for the ongoing identification, development and assessment of business opportunities selected based on dedicated market screening, targeting and business analysis. They will also be tasked with key account delivery responsibilities. They develop extensive executive and senior management relationships with customers in the Pharma industry. They provide executive level banking subject matter expertise and lead the opportunity and work reciprocally with other teams across IBM and with partners as appropriate. They facilitate the transition to engagement teams and remain involved during delivery, as appropriate
• Help in building strong pipeline in Pharma
• Execution of the Pharma sector consulting and strategy plus participation in the strategy creation for the sector
• Ensuring Customer satisfaction
• Drive the new opportunities from A to Z, sale of the solution and ensure the delivery
• Establish strong business relationships with Insurance Clients
• Become a trusted business advisor to clients' senior management
• Ensure Delivery Perfection of engagements
• Build client satisfaction and delivery quality
• Direct and manage project teams
• Overall experience of 12+ years in sales Experience Working with Pharma sector will be preferred.
• Deep knowledge of different aspects of the Pharma sector
• Should have sold any of the following : Enterprise applications including SAP, oracle etc, data and analytics. Application Management systmes, Digital, mobility, cognitive solutions etc in the pharma sector.
• Industry including market structure, key business drivers, competitive landscape, current trends, regulatory environment, key innovations in the market place etc.
• Fair amount of exposure and knowledge of digital technology in the Pharma industries
• Clear evidence of ability to develop new business and shape value-led business propositions in Pharma Sector.
• Proven ability in converting opportunities into new client engagements and building long term business relationships.
Candidate Profile
• Good understanding of information technology, including IT processes with a consistent track record of senior management influence across financial services clients.
• Business development and consulting skills
• Excellent communication and interpersonal skills in dealing with internal partners
• Ability to work independently, lead large as well as small engagements
• Strong oral and written communication skills, including presentation skills (MS Visio, MS PowerPoint)
• Strong problem solving and troubleshooting skills with the ability to exercise mature judgment.
Additional Information
Location : Mumbai, Maharashtra
Industry Type : Pharma / Healthcare / Clinical research
Job ID : 318865BR
End Date : 10th July, 2020
See All   Mumbai Alerts   B.Pharm Alerts   M.Pharm Alerts   M.Sc Alerts
See All   Other Jobs  in our Database
Subscribe to Pharmatutor Job Alerts by Email