Industrial Post-Doctoral Research Fellowship at Mynvax Private Limited | Salary Rs. 75,000 pm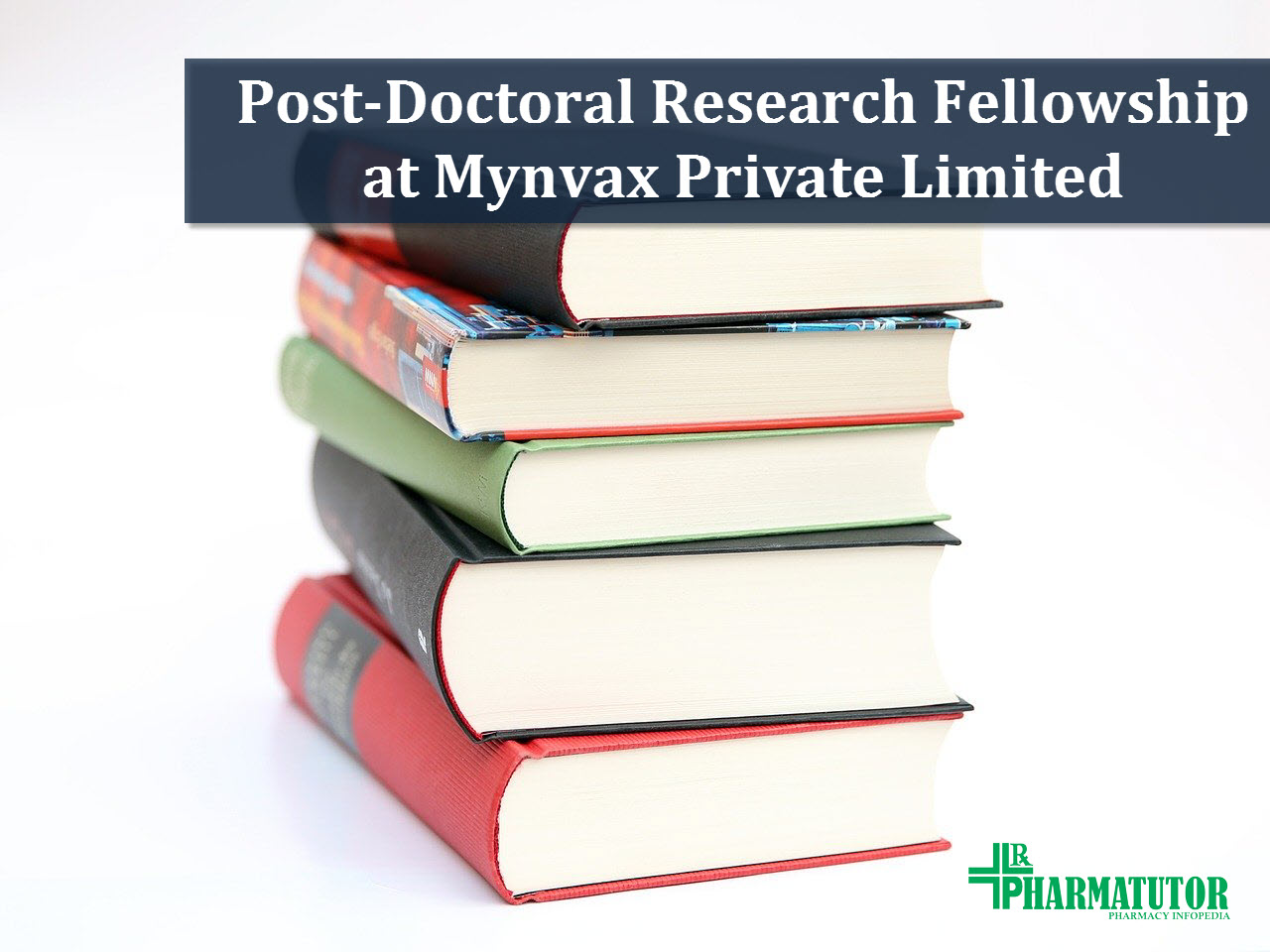 Mynvax is a pre-clinical stage biotechnology company, currently incubated at SID, IISc. We are committed to translating high quality science and technology to developing products. Mynvax is funded by private venture investments, grants from the Indian Government and International Collaborative Programs.
Post : 2 YEAR INDUSTRIAL POST-DOCTORAL RESEARCH FELLOWSHIP
Contract Type : Full time, 2 year fixed term position at our laboratories at SID, IISc.
Job Description
Mynvax Private Limited is seeking an enthusiastic Postdoctoral Research Fellow to make significant contributions to our recombinant vaccine development programs for influenza and SARS-CoV-2. We work all the way from molecular design to pre-clinical and process development.
In this role, you would contribute to the design and development of novel sub-unit vaccine candidates, conduct non-GLP efficacy studies in animal models and help advance vaccine development by providing support in analytical and functional characterization of selected vaccine candidates. Your work will have a direct impact on development of recombinant sub-unit vaccines for influenza and Covid19 and will involve collaborations with researchers at IISc as well as other Indian and international institutions.
As a new post-doctoral fellow, you will become familiar with product development, regulatory requirements for vaccine and biologics development in India and overseas, learn new techniques, appreciate how to work in a cross-functional team, and develop leadership qualities.
Candidate Profile
• To be successful in this role you are expected to have:
• A Ph.D*. in Biological Sciences or allied areas
• Strong capabilities in molecular cloning, expression systems and technologies, protein
purification and characterization.
• Proficiency in handling instruments for analytical characterization
• Familiarity with using software for routine molecular cloning, 3D structure representation and data analysis.
• Interest in product development
*(including applicants who have recently submitted their dissertation)
Compensation & Benefits Salary : Rs. 75,000 per month PF, Gratuity, Group Medical Insurance, Annual health check, Earned Leave
Conversion to full time employment for the right person
HOW TO APPLY
Please apply by submitting a 1 Page statement of purpose, your updated CV with a reverse chronological listing of your academic record, names and contact information of at-least 2 referees. The application may please be sent to team@mynvax.com with a subject line: Industrial Post-doctoral Application.
SELECTION CRITERIA
Mynvax is an equal opportunity employer. Your selection is determined by your CV, reference letters, effective communication skills in a personal interview and a commitment to participate in a product development program.
Last Date : 15th June, 2020
See All   B.Pharm Alerts   M.Pharm Alerts    Ph.D Alerts   M.Sc Alerts
See All   Other Jobs  in our Database
Subscribe to Pharmatutor Job Alerts by Email