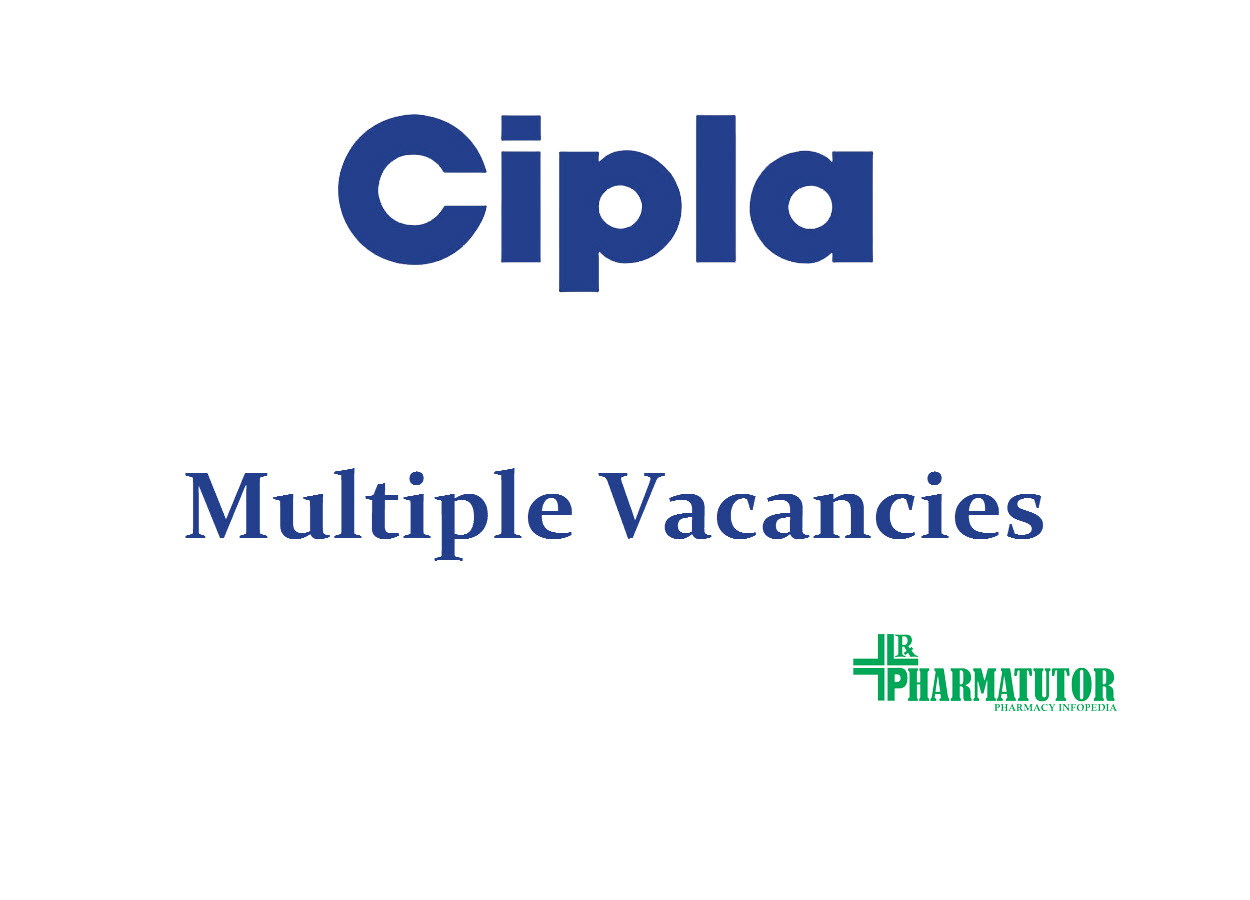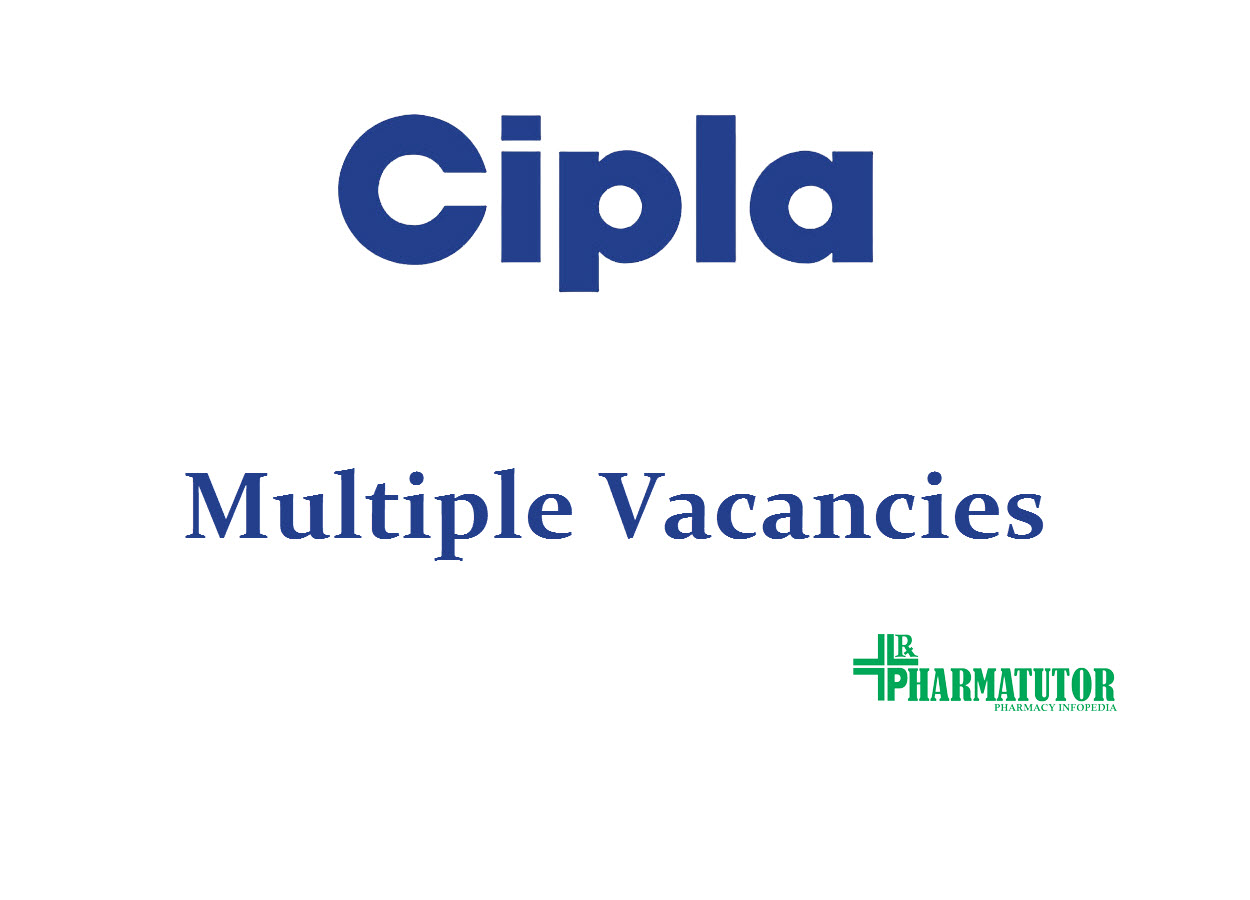 Cipla, as an organisation has been built brick-by-brick on the foundation of care. Caring For Life has always been and continues to remain, our guiding purpose. Driven by the same purpose, we have extended our presence to 80+ countries providing over 1,500 products across various therapeutic categories in 50+ dosage forms. To make healthcare more affordable globally, we are deepening our presence in the key markets of India, South Africa, the U.S. among other economies of the emerging world.
1. Packing Operators (Diploma: Pharmacy/ Mechanical/ Electrical)
Good exposure of operating cartonater, bottle packing, blister packing machines.
2. Capsule Filling Operators (Diploma: Pharmacy/ Mechanical/ Electrical)
3. Pellet Coating Operators (Diploma: Pharmacy/ Mechanical/ Electrical)
4. Compression Operators (Diploma: Mechanical/ Electrical)
5. Coating Operators (Diploma: Mechanical/ Electrical)
6. Granulation Operators (Diploma: Pharmacy/ Mechanical/ Electrical)
Qualification : B.Pharm, Diploma, ITI
Location : Indore
Experience : 0-5+ year
See All  Indore Alerts  B.Pharm Alerts   D.Pharm Alerts   M.Pharm Alerts
See All   Other Jobs in our Database