Job for Pharmacists (03 posts) due to COVID-19 outbreak - Government Jobs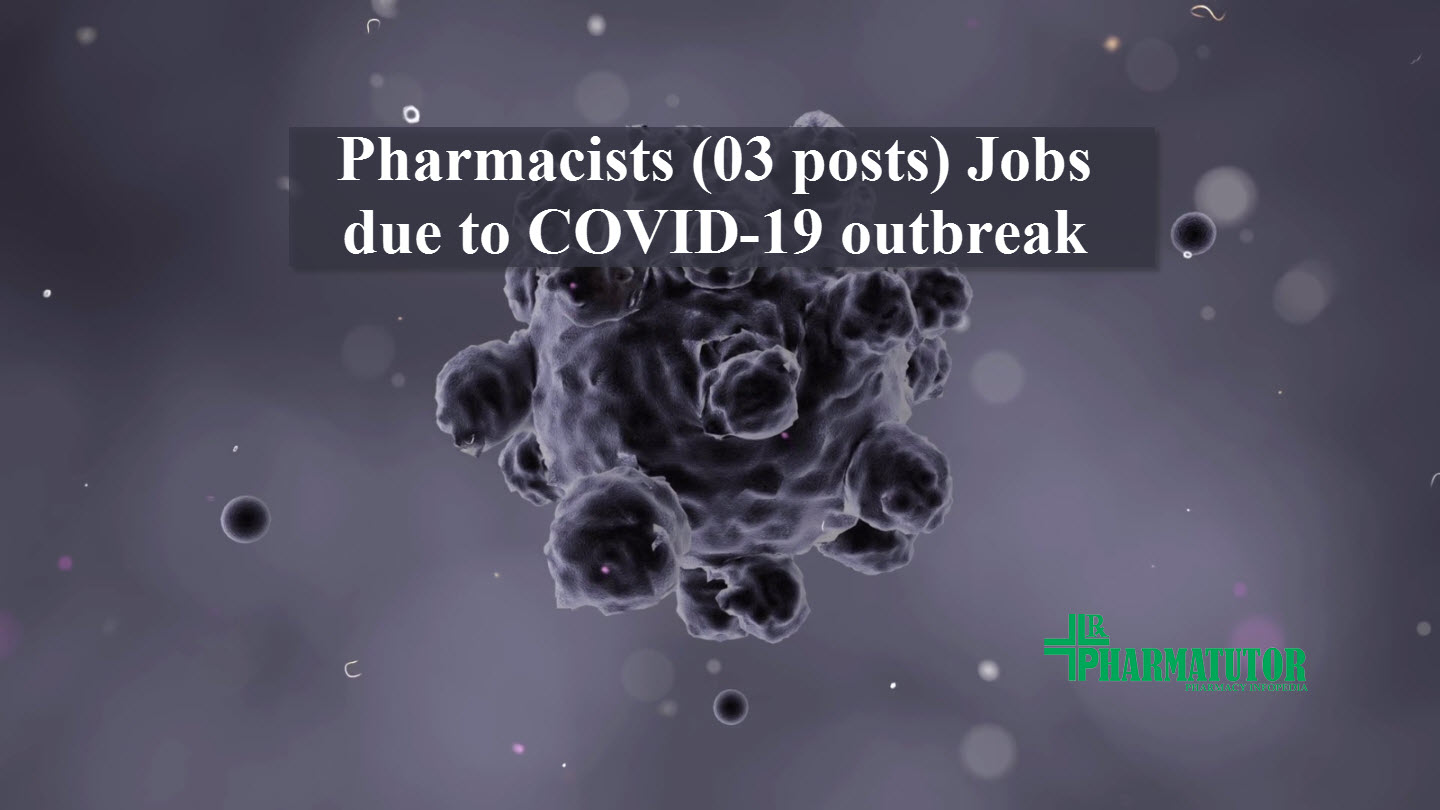 Applications are invited from eligible candidates for recruitment of the following posts to work at A.P. Vaidya Vidhana Parishad Hospitals in Krishna District on Contract basis.
Post : Pharmacist Gr.II
No of posts : 03
Qualification : Inter and Diploma in Pharmacy/ Bachelor in Pharmacy from the Govt. Recognized Institutions. Must be Registered in AP Pharmacy Council.
Remuneration per Month : Rs 28,000/-
Mode of Selection : Contract Basis
Age : No person shall be eligible for appointment if he/she is less than 18 years of age and if he/she is more than 42 years of age as on 01.06.2020.
Age relaxation :
Ex service man : 3 years
NCC(who worked as instructor in NCC) : 3 years
SC, ST, BCs : 5 years
Physically handicapped person : 10 years
General Selection Process: General Selection Process will be done as per merit in according to the prevailing govt orders.
Rule of Reservation : General Rule of 22 of A.P. State and Subordinate Rules 1996 shall be followed. Appointments shall be made in the order of rotation specified in a unit of hundred vacancies.
Note : Specified Vacancies may increase are decreases at the time of recruitment.
Guidelines and instructions for filling up of application
The filled applications should be submitted in Person/Registered post duly enclosing the following certificates duly attested by the gazetted officer along with the application form at o/o Dist. Coordinator of Hospital Services, District Hospital compound, Krishna Machilipatnam. from 30.06.2020 to 06.07.2020 on working days in working hours i.e. 10.30 AM to 5.00 PM. The application without signature of the applicant or without any of the following enclosures will be summarily rejected.
1. S.S.C or Equivalent examination Marks Memo.
2. Intermediate or 10+2 examination Marks Memo.
3. Qualifying Examination Pass Certificate (Provisional certificate not consider).
4. Marks memos of all the years (qualifying examination)
5. Registration and Renewal certificates of respective councils must be in force.
6. Internship Certificate if any applicable.
7. Latest Caste certificate issued by the Tahsildar/MRO concerned
8. Study certificate for the years from 4th class to 10th Class. In case of Private study residence certificate from the Tahsildar/MRO concerned for the above period (4th to 10th Class study period).
9. PH certificate (SADAREM CERTIFICATE) in respect of candidates Claiming reservation under Disabled Quota.
10. Relevant Certificates in respect of candidates claiming Ex Service man Quota.
11. Service Certificate issued by the competent authority who are claiming contract/Out sourcing weightage in Govt Sector.
12. Photographs duly pasted on the application form.
13. All the Xerox Copies should be attested by the Gazetted officer.
Last Date : 06-07-2020
See All   D.Pharm Alerts   B.Pharm Alerts    M.Pharm Alerts    Andhra Pradesh Alerts
See All    Other Jobs  in our Database
Subscribe to Pharmatutor Job Alerts by Email