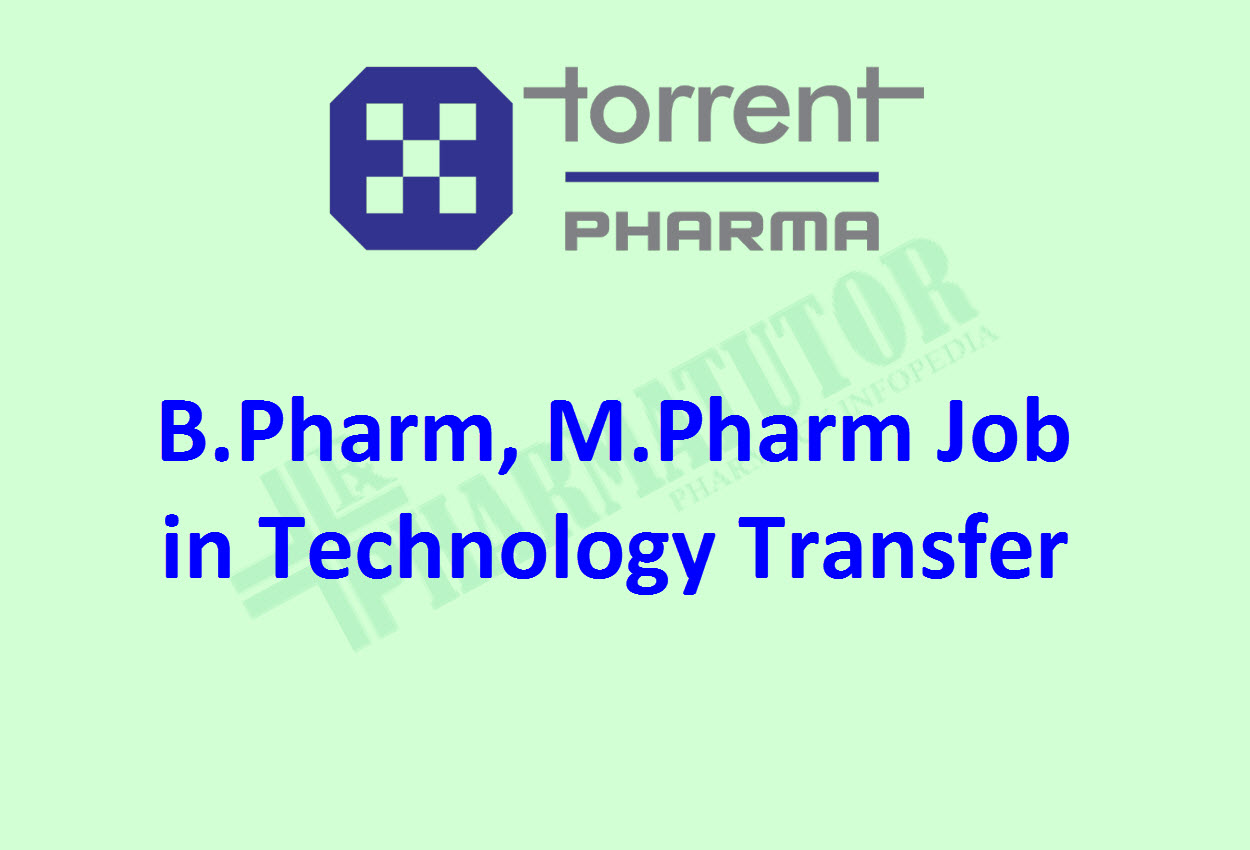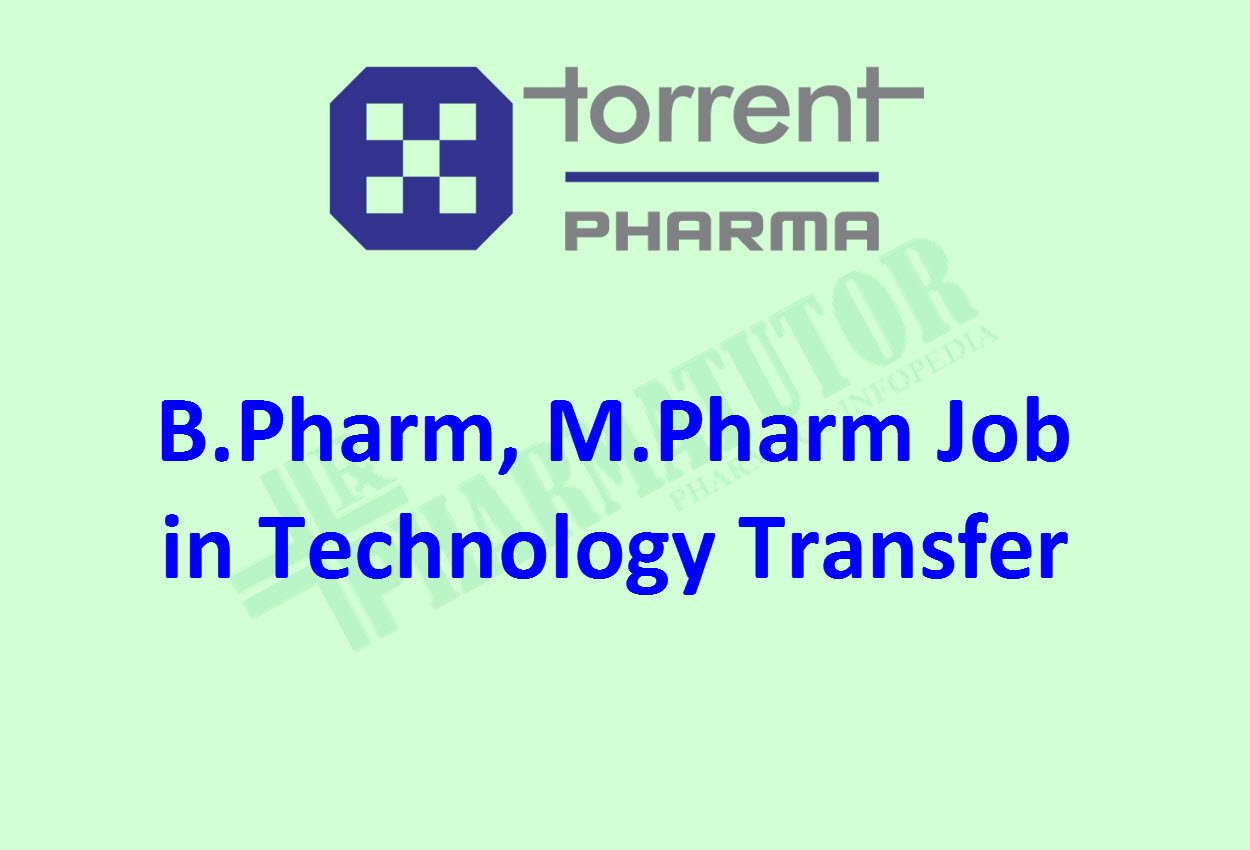 Torrent Pharma, the flagship company of Torrent Group, is ranked amongst the top pharma companies of India. It is a dominant player in the therapeutic areas of cardiovascular (CV) and central nervous system (CNS) and has achieved significant presence in gastro-lntestina, diabetology, anti-infective and pain management segments. Torrent Pharma has a strong international presence spanning over 70 countries with over 1200 product registrations.
Post : Assistant / Executive
Department : Technology Transfer
Experience : 3 to 6 Years
Qualification : B. Pharm/ M. Pharm
Skill Set : Technical
Skill Set
- Having Knowledge of EBA, F&D & OSD.
- Experience of Demo/Pre Exhibit/Validation batches, PAT & its application.
- Knowledge of SUPAC guidelines & Scale up tactics, QbD & DOE approaches.
Candidates may apply on sejalpatel@torrenlpharma.com on or before 14th Jan'2021 with subject line "APPLICATION FOR TECH TRANSFER".  Shortlisted candidates will receive a call from HR for scheduling their interview VIRTUAL/TELEPHONIC INTERVIEW SCHEDULE: 21th to 22th Jan'2021.
See All   Ahmedabad Alerts   B.Pharm Alerts   M.Pharm Alerts   M.Sc Alerts
See All   Other Jobs  in our Database