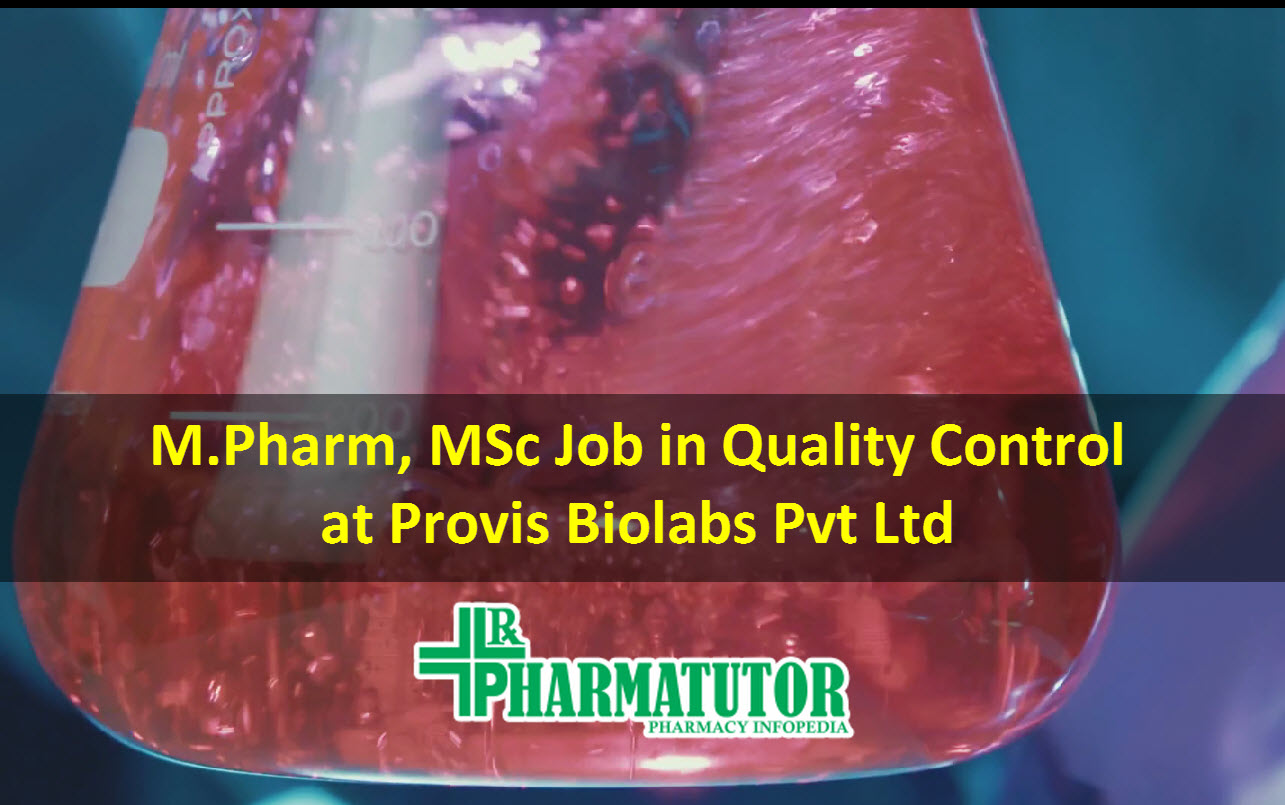 Provis Biolabs Pvt Ltd is a startup organization working on various therapeutic and dietary products. We are looking for candidates who are passionate and adept individuals who share our purpose.
Post : Sr Executive Quality Control
Qualification & Experience : Post-graduates (M.Sc./M.Tech/M.Pharm) with 3 to 5 years' experience in biopharma Analytical R&D - Method development experience in HPLC (SEC-HPLC, RP-HPLC, Peptide mapping), Electrophoretic techniques, In vitro assays and Immunoassays.
Job Description : To develop HPLC, electrophoretic and in vitro assays for protein therapeutics. To train and supervise new joiners in Analytical R&D. To take part and contribute in R&D project discussions. Scientific work report writing related to Analytical R&D.
Remuneration : As per industry standard and based on performance in the interview.
Interested candidates can forward their resumes to: careers@provisbiolabs.com
Provis Biolabs Pvt Ltd.
No. 5-9-262/54P & 55P, First floor, Plot No. 54 and 55,Rajiv Gandhi Nagar,
Prashanthi nagar, Kukatpally, Hyderabad - 500 072, Telangana, India
See All Hyderabad Alerts B.Pharm Alerts M.Pharm Alerts M.Sc Alerts
See All Other Jobs in our Database
Subscribe to Pharmatutor Job Alerts by Email