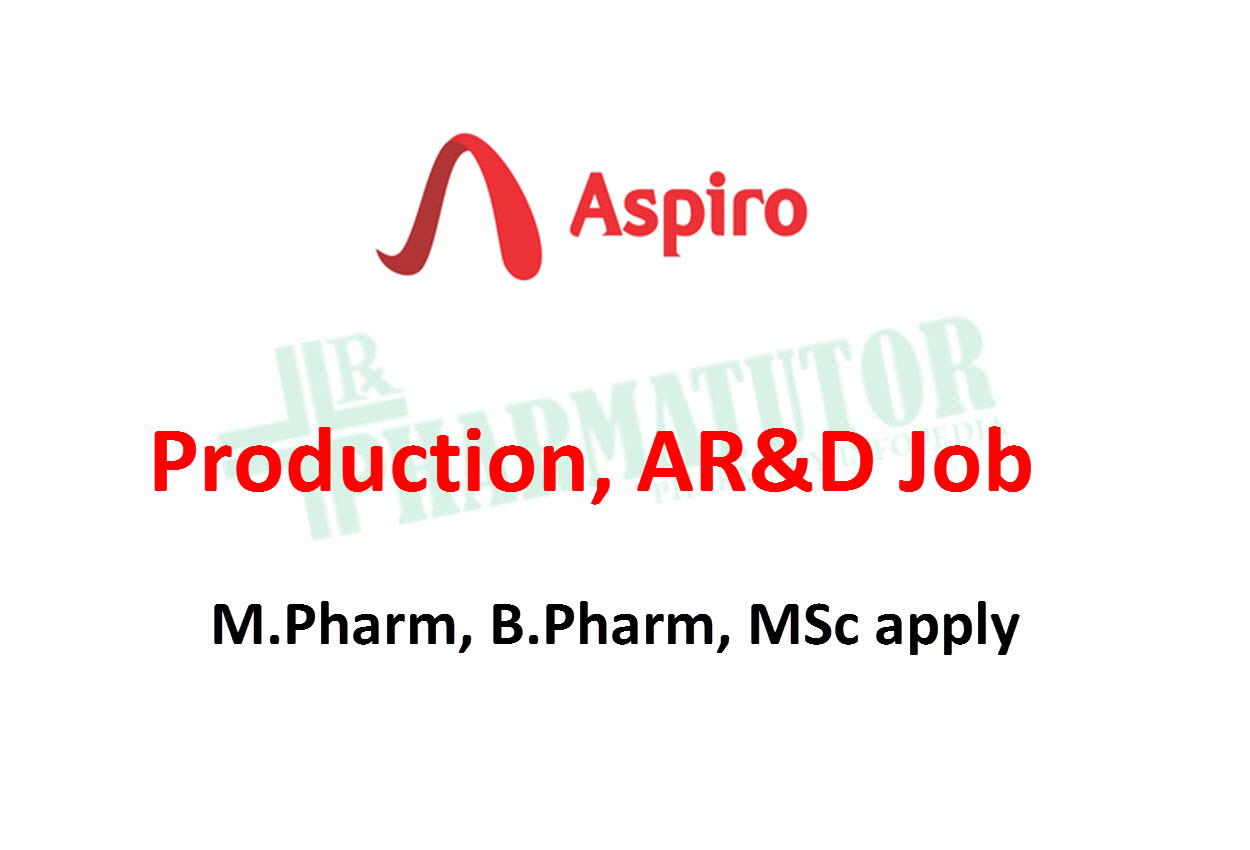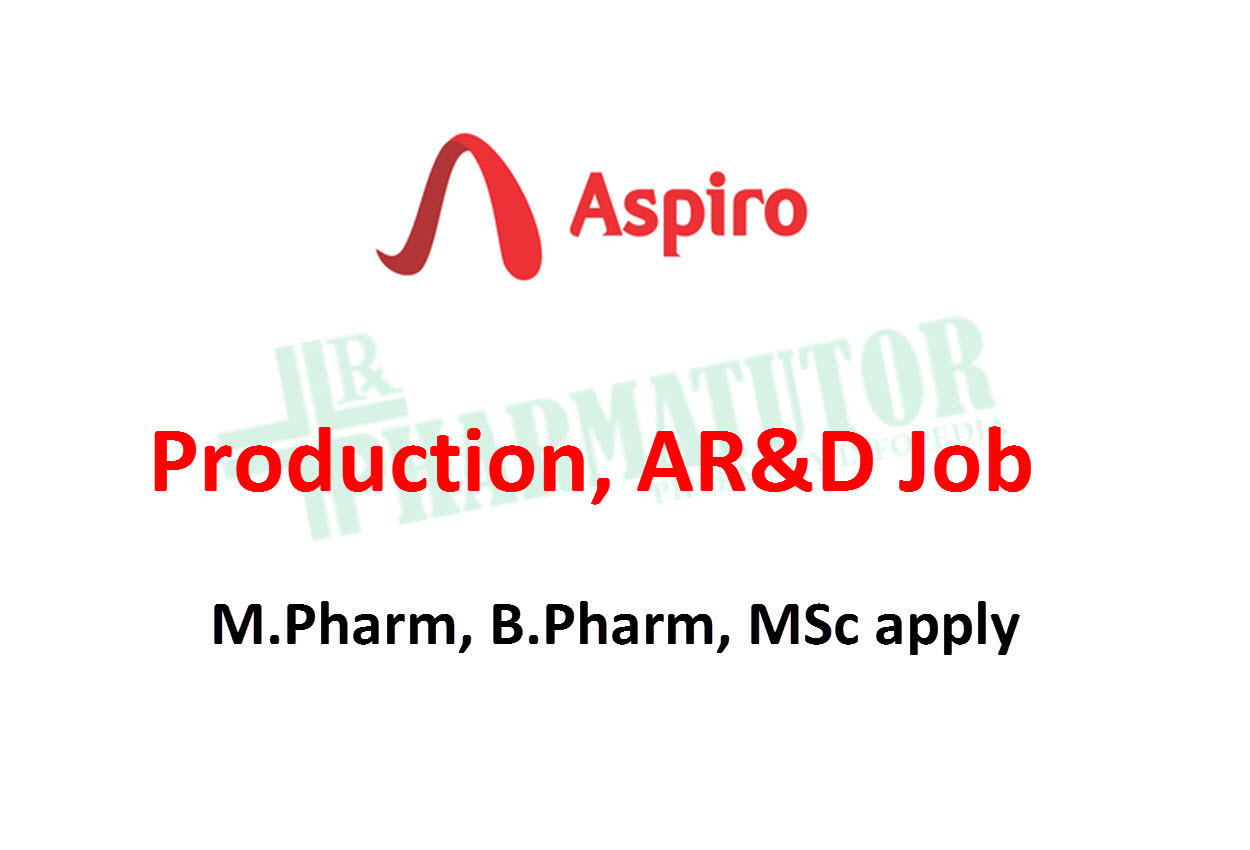 Aspiro Pharma is one of the fastest growing Injectable Pharmaceutical company in India fully dedicated to research, development and manufacturing of Generic Parenteral Formulations (Lyophilized and Liquid products in the form of injectables, Pre-filled Syringes (PFS) and IV Bags) that find therapeutic application in treating a wide range of ailments. We are hiring the following candidates for our facility located at Karakapatla, Biotech Park, Phase - III, Near Shamirpet, Hyderabad.
Production
Operator-Sr. Operator
Qualification : Diploma/BSc
Experience : 2-5 years
Job Profile :  Having Injectable Operating Experience of Vial Filling, Sealing, Lyo, ALU's Autoclave, Compounding, Vial Washing.
Executive-Sr. Executive
Qualification : B.Pharmacy/M.Pharmacy/ MSc-Life Sciences
Experience : 4-6 years
Job Profile : Having Injectable Experience of Shop floor Supervising Activities like Component Preparation, Aseptic Filling, Compounding Operations, BMR Review and QMS Exposure.
AR&D
Officer-Executive
Qualification : B.Pharmacy/M.Pharmacy/ MSc-Chemistry
Experience : 1-5 Years
Job Profile :  Experience in Injectable Analytical Method Development, Analytical Method Validation, Handling KF Titrator, UV, IR, SOR, HPLC, GC
Walk in interview
Date : 20th December 2020
Venue : "Hetero Corporate", 7-2-A2, Industrial Estate, Sanathnagar, Hyderabad, Telangana-500018
Time : From 09:00 AM to 12:00PM
Candidates those who are unable to attend this drive can share their resume to aspirohr@aspiropharma.com
See All   Ph.D Alerts   M.Pharm Alerts   B.Pharm Alerts   Hyderabad Alerts
See All   Other Jobs in our Database