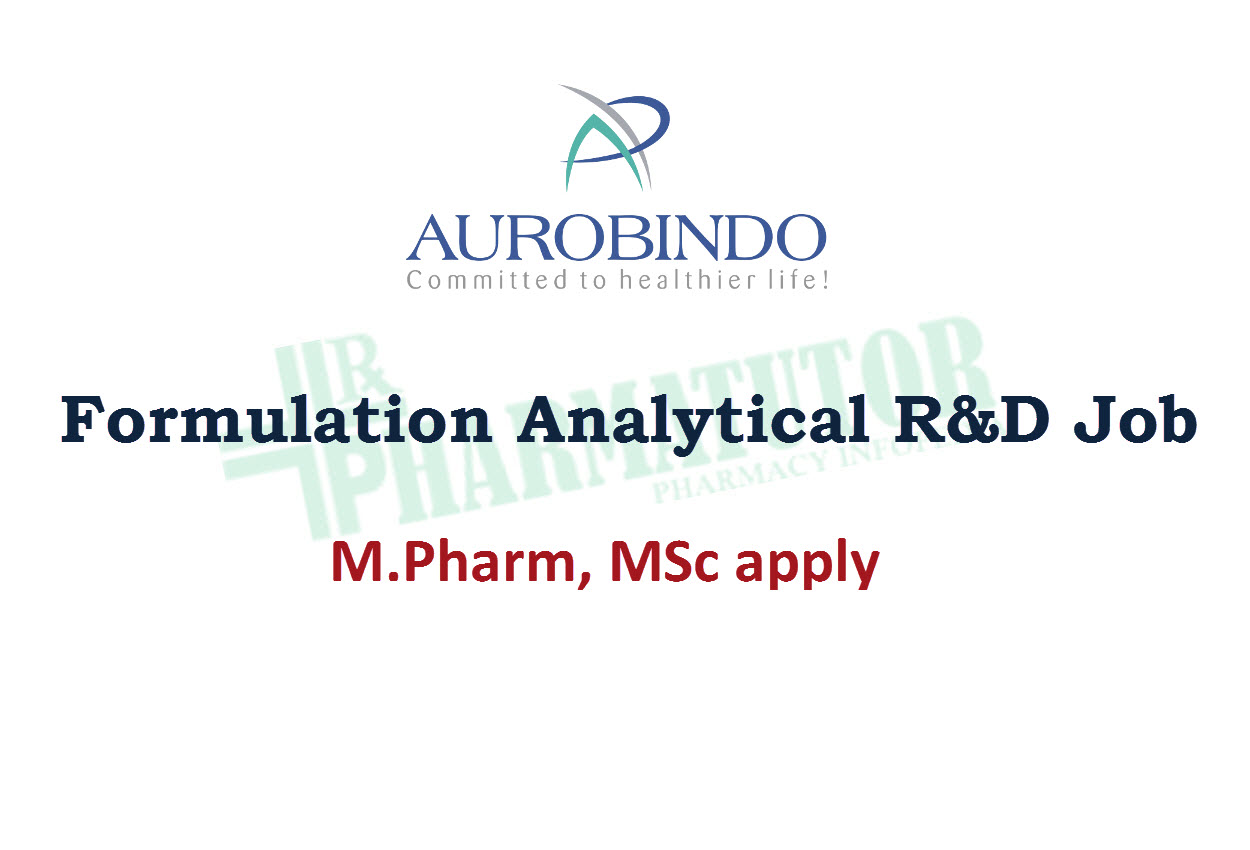 AUROBINDO PHARMA LTD' (APL) is a growing Indian multinational pharmaceutical manufacturing firm with turnover of over US$2.8 Billion revenues for 2018-19, with presence in more than 34 countries fronted presence with products exported to 155 nations. APL is 2nd Largest Generic Company as per Rx dispensed in the USA. APL is Amongst Top 10 Generic player in France, Germany, Portugal, UK, Italy, Czech Republic, Netherlands & Belgium. APL manufactured 33 Billion+ diverse dosage forms in 2018-19. APL has 27 manufacturing facilities and 5 R&D centres worldwide.
Post :  Asst. Manager / Dy. Manager / Manager / Sr. Manager
Formulation Analytical R&D
Criteria
• Master Degree in Pharmacy / Science.
• 4-15 years of pharma experience in handling and processing of data generated on instruments such as LCMS-Triplequad, HRMS (Thermo-Orbitrap) or GCMS
• Should have knowledge on testing of Nitrosamines (e.g. NDMA) or any other mutagenic impurities contents on various formulations and have exposure on LCMS tools for optimizing and troubleshooting the issue.
Work Locations : Aurobindo Pharma Research Centre - II Pashamylaram, Hyderabad
Candidates with relevant experience can share updated profile to Rakesh.maganti@aurobindo.com
See All    Ph.D Alerts    M.Pharm Alerts    B.Pharm Alerts    MBA Alerts
See All    Other Jobs in our Database