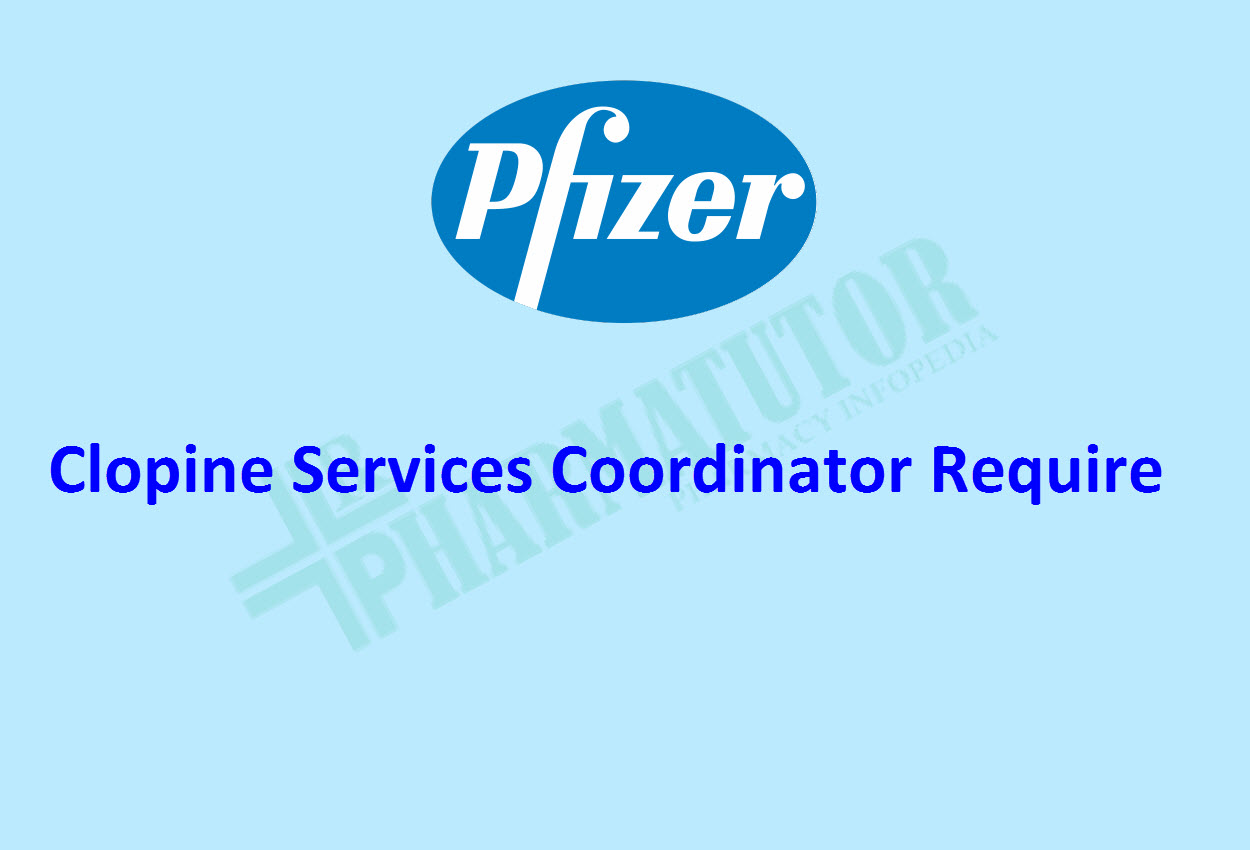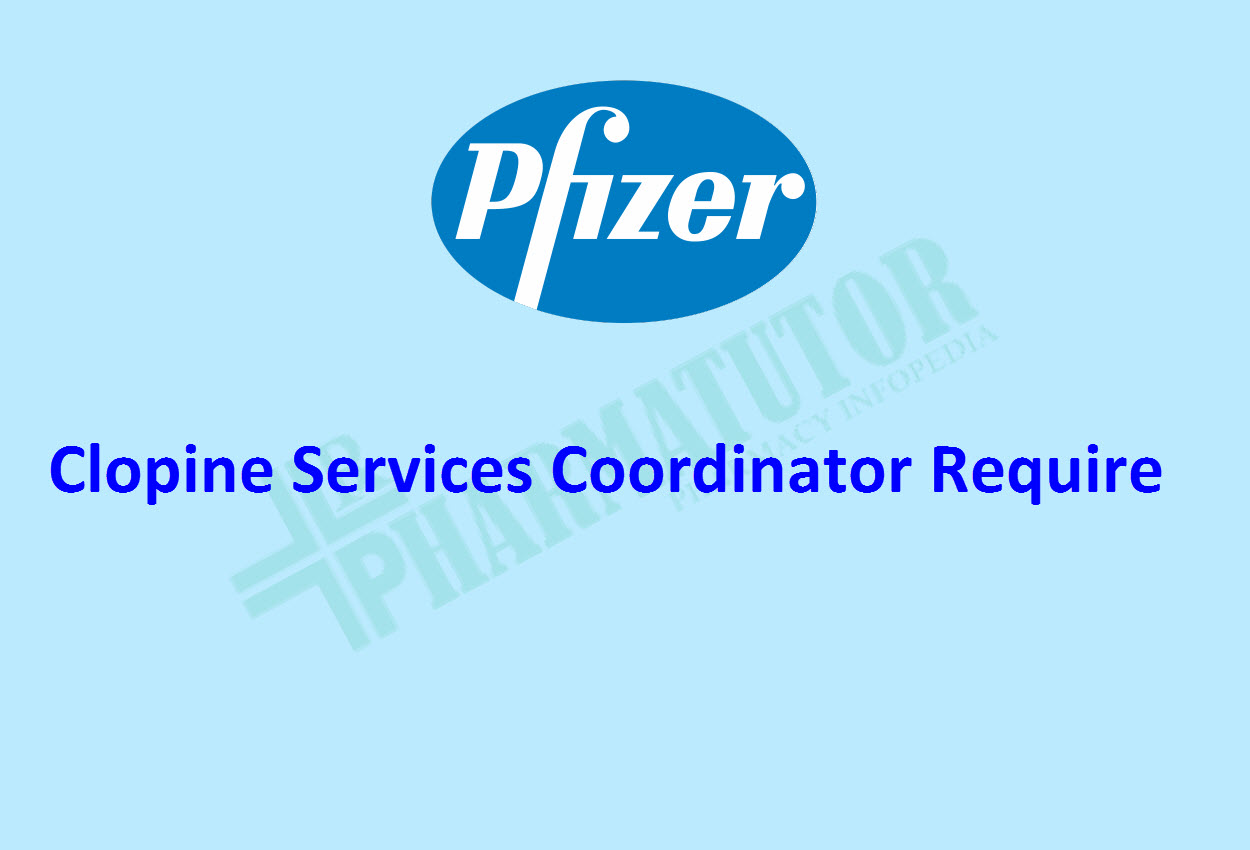 Founded in 1849, Pfizer is the world's premier biopharmaceutical company taking new approaches to better health. We discover, develop, manufacture and deliver quality, safe and effective prescription medicines to treat and help prevent disease for both people and animals. We also partner with healthcare providers, governments and local communities around the world to expand access to our medicines and to provide better quality health care and health system support.
Post : Clopine Services Coordinator
Job Description
Position Summary:  The role involves providing support to healthcare professionals across Australia and New Zealand ensuring protocol compliance, quality of service and data integrity. The individual is responsible for the management and delivery of a monitoring system, for patients. The individual will work in collaboration with the Medical Manager and the services Team to ensure activities are effectively executed. The individual is responsible for maintaining daily functionalities of service for registry and provide afterhours support. The individual will contribute to overall safe use of anti-psycotic by ensuring timely reporting and follow up of adverse events.  Additionally, the role may involve contribution to marketing and sales activities, implementation of various initiatives and training.
Core Responsibilites:
• Respond to telephone, fax and email enquiries in a timely manner and in compliance with corporate policies
• Registration of patients, personnel and Centres/Clinic within the registry
• Adverse Event reporting within required regulatory timelines and in accordance with corporate policies
• Ensure performance of the database, validity of data entered and completion of all required day to day processing
• Identify needs and requirements of internal and external customers and providing necessary resources, service and advice
• Completing and reviewing of all mandatory corporate policies, training modules and procedures within  allocated timeframes
• Maintenance of registry website and identifying issues
• Assist in the maintenance of appropriate documents such as protocols and monitoring user feedback
• Generating adhoc data/reports for external clients for research and management purposes where appropriate
• Training internal and external stakeholders on the database
• Aid in the coordination of sales and marketing initiatives for the registry
• To assist in switching patients (usually higher in number) from other brands in Australia/New Zealand as per the requirement by the commercial team.
• The colleague would support the manager in generation of weekly/monthly reports and dashboard management
• The colleague would be responsible in assisting the training for new hires and in the completion of onboarding activities for new hires
• The executive would be supporting in stakeholder management like BT validation and testing support for any new changes to be applied, developed and implemented in the system
• Providing additional support to the manager in terms of preparation of supporting documentation for any new processes or already existing process within the registry
• Provide assistance for the on-call services to customers on weekend as an when required.
Candidate Profile
• Degree in Pharmaceutical Sciences (Masters preferred)
• Registered Nurse or similar
• Other Allied Health Qualifications will also be considered
• Minimum 1-2 years of experience in :
• Medical Information Services/Medical Affairs
• Medical and Scientific writing, experience in using search tools, developing search strings, and assessing search results
• Pharmacovigilance/Drug Safety Technical : Understanding of post-marketing safety surveillance
• Technical : Understanding of post-marketing safety surveillance
• Writing skills. Excellent scientific writing skills, including an ability to summarize and interpret complicated data effectively, concisely and persuasively.
• Analytic skills.  Ability to examine data, formulates reasonable hypotheses, and design and execute analyses to test them. Analytical and critical thinker
• Language skills.  Excellent communication/interpersonal skills - both written and verbal (particularly dealing with telephone enquiries)
• Personal skills.  Strong organizational skills and ability to prioritize multiple projects and meet deadlines. Has a strong and sincere customer orientation with emphasis on patient care. Adopts corrective action as a work ethic. Possesses high levels of discretion and diplomacy. Possesses a strong initiative instinct and ability to function independently. Should also be a team player demonstrating collaborative skills and adaptability to different situations. Must be able to work well under pressure and demonstrate the desired skills at all times. Ability to learn and adapt to new situations. Comfortable working within strict time frames and able to prioritize in order to meet deadlines.
• Must be flexible enough to work with different time zones. Willing to work in shifts as and when needed.
• Interpersonal skills. Effective influencing and negotiating skills, including when appropriate an ability to guide decision-making for document content strategy. Ability to work well with all levels and roles in cross-functional, global teams.  Assertive and able to work with initiative.
• Regulatory knowledge:  Familiarity with global regulatory guidance (especially ICH, FDA and EMA) relevant to clinical and safety data
• Software: Previous experience with software commonly used to present and analyze data and experience with searching academic databases. (Word, PowerPoint, Excel) is preferred
Additional Information
Experience : 1-2 years
Qualification : B.Pharm, M.Pharm
Location : Mumbai
Industry Type : Pharma/ Healthcare/ Clinical research
End Date : 10th January, 2021
See All    Ph.D Alerts    M.Pharm Alerts    B.Pharm Alerts    MBA Alerts
See All    Other Jobs in our Database