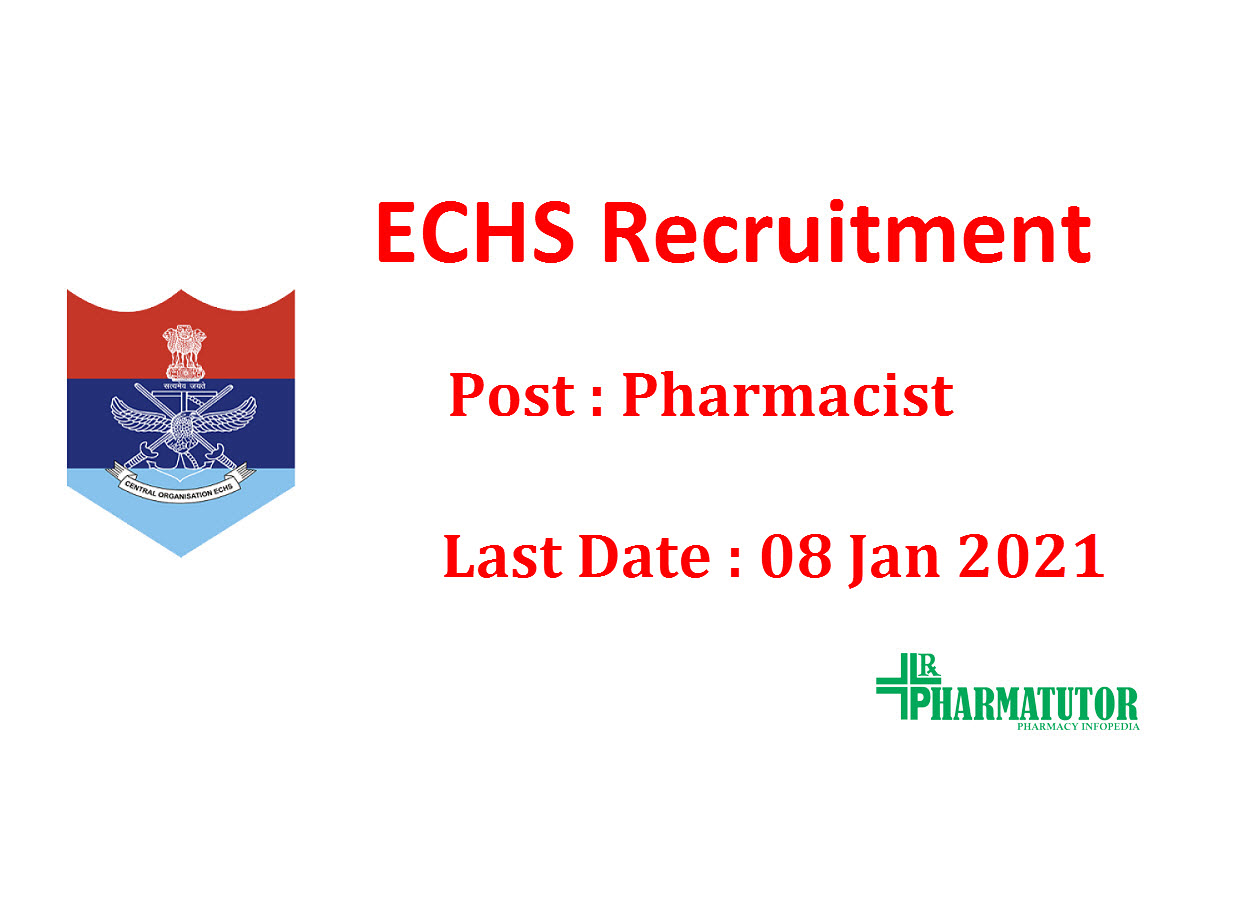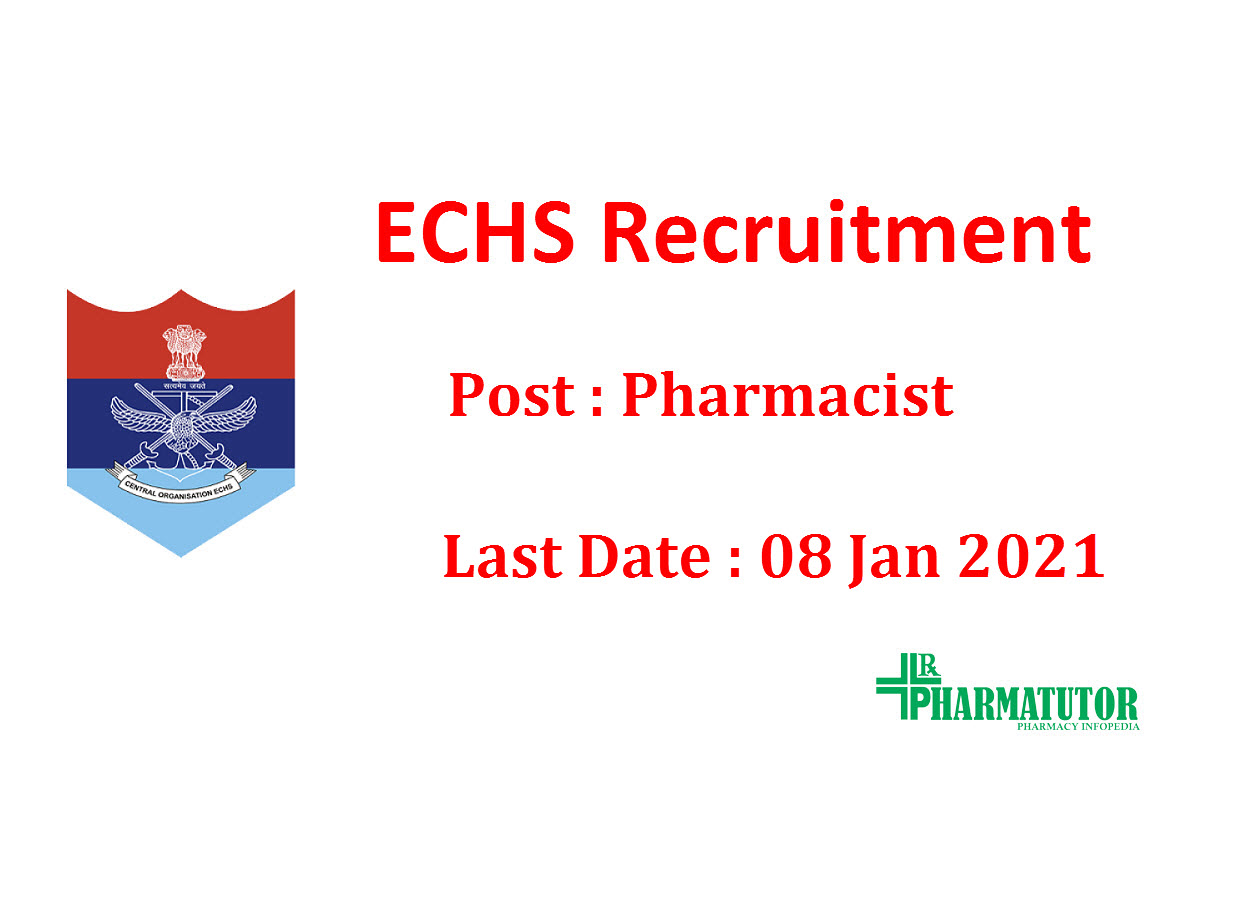 Ex-Servicemen Contributory Health Scheme (ECHS) desires to engage following staff on contract basis for its ECHS Polyclinics located in Delhi/NCR (Delhi Cantt, Lodhi Road, NOIDA, Greater NOIDA, Dundahera(Gurugram), Sohna Road, Shakurbasti & Timarpur) as per the details given below.
Post : Pharmacist
Basic Qualification : B Pharma or 10+2 with PCB and Diploma Pharmacy
Work Experience : Minimum 05 years experience
Reservation for Ex- Servicemen : 70%
Monthly contractual fee (Rs) :  28,100/-
GENERAL INSTRUCTIONS
1 Age:- For employment age should not have completed 68 years for Ser No 1 to 2,66 years for Ser No 3, 63 years for Ser No 4 to 5, 56 years for Ser No 6 to 11 and 53 for Ser No 12to 20 as on 01 Apr 2021.
2.   Contractual Terms &Conditions : The contractual employment will be for a period of one year April to 31 March subject to review of their conduct and performance during the employment. The contractual employees will not be entitled to any allowances, financial benefits or concessions as admissible to Govt employees. The detailed terms and conditions for employment are available with ECHS Cell, Station Headquarter, Delhi Cantt- 110010 (Phone No - 011- 25694821/24) and can be checked by applicants.
3.    Working hours. The working hours for staff (less Ser 1 to 2) would be 48 hours per week (8x6) from Monday to Saturday and Sunday will be holiday. For specialists (Medical Specialist & Gynecologist) the working hours would be 30 hours per week (5x6) from Monday to Saturday and Sunday will be holiday.
4. Leave The staff will be entitled to 30 days leave besides Sundays and Gazetted holidays during the contractual period of one year/twelve months.
5 Termination of Services. Contract can be terminated by either side by giving one month's notice.
6. The interview for all above categories will be held at HQ Delhi Area, Delhi Cantt. The desired candidate will submit bio data/CV alongwith copies of Academic/Professional/Work experience certificates, Medical Council Registration, Copy of PAN Card & Residence/Address proof duly self attested alongwith one pass port size photograph by 08 Jan 2021 the latest at ECHS Cell, Station Headquarter, Delhi Cantt. Original copies of certificates should be carried on the date of interview for verification.
The candidates who were earlier employed in ECHS but whose services were terminated/ not extended for the second year employment need not apply.
See All    B.Pharm Alerts    M.Pharm Alerts    M.Sc Alerts    ECHS Alerts
See All   Other Jobs  in our Database