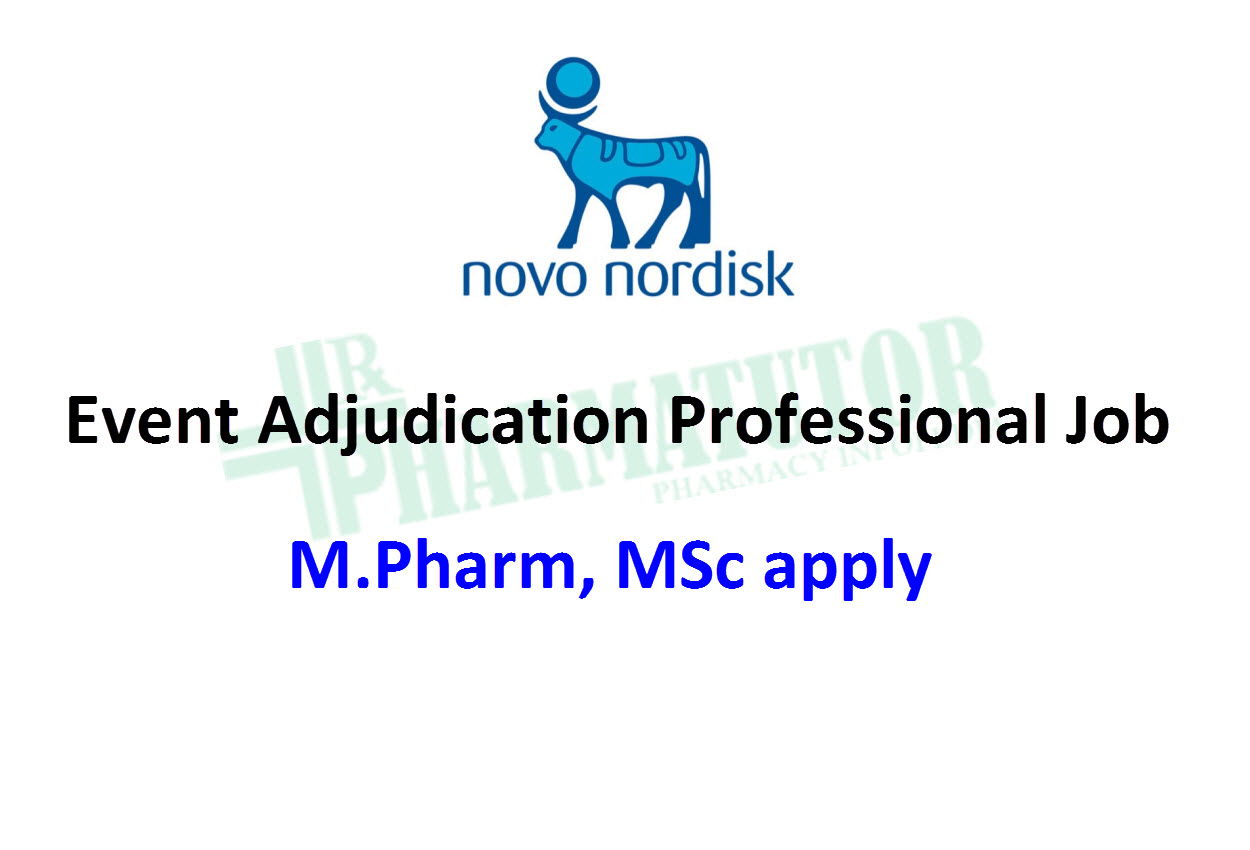 Novo Nordisk is a global healthcare company with 89 years of innovation and leadership in diabetes care. The company also has leading positions within Haemophilia care, growth hormone therapy and hormone replacement therapy.
Post : Event Adjudication Professional I
Job Description
• Act as project manager and coherent part of the EA trial team on outcome trials and point of contact to internal and external stakeholders from planning / set-up phase until finalisation and archiving of documentation
• Keep relevant internal and external stakeholders informed of process progress and any changes to the overall project plan on an on-going basis (e.g. Study Group, EA Supplier)
• Contribute to external supplier selection in collaboration with GD Outsourcing management to ensure effective support of NN EA process including IT requirements in Safety Operations
• For delegated tasks act as point of contact with the selected EA Supplier and ensure involvement of stakeholders in GD and Global Safety according to NN procedures
• As project manager for delegated tasks contribute to Supplier prepared documents are reviewed and finalised according to timelines, procedures and the contract, e.g. EAC Charter, event adjudication System Requirement Specification (SRS), event adjudication Site Manual, Data Delivery Specification, Supplier Workflow, EAC Manual
• Support internal review of Supplier prepared documents (Charter, SRS, Site Manual, Supplier Workflow, EAC Manual) to ensure input from relevant stakeholders
• Support UAT of event adjudication system
• Support review of internal documents (e.g. Trial Protocol, Monitoring Manual, EDC specification, Clinical Trial Report) to ensure that all relevant adjudication information is captured and in line / compatible with the event adjudication process
• Participate in EDC SPRINT and UAT
• Collaborate with relevant study group members throughout the trial and participate in status reporting of data
• Support the set-up of internal systems to support event adjudication (e.g. NEVAS)
• Support sites in performing tasks as outlined in the site manual, by providing overviews of events and solving individual queries
• Perform event processing of events relevant for adjudication according to agreed workflow
• Support that the event pipeline is well controlled by following supplier status and action at each relevant stage as well as participating in status meetings
• Participate in internal status meetings
• Support oversight of Supplier performance to ensure work is performed in accordance with agreed process documents, workflows and GCP
• QC the suppliers query quality and processes in EDC.
• Provide feedback to the supplier with regard to improvements as a result of QC findings
• Escalate Supplier performance, if needed
• Support training of monitors and investigators in handling of adjudication data in clinical trials (e.g. at Investigator and Monitor meetings)
• Ensure Audit and Inspection readiness
• Responsible for archiving of event adjudication documentation in the Trial Master File, including uploading, indexing and quality checking documents in novoDOCS
• Ensure relevant regulations (e.g. GCP) are followed
• Participate in audits and inspections
• Responsibility as Deviation responsible and CR owner (change owner, action owner) for following tasks: preparing Deviation reports, Change Request cases and performing related actions when appropriate.
Candidate Profile
• MSc/ M.Pharm or Masters degree in health sciences or equivalent with min. 2 years relevant experience
• MSc/M.Pharm or Masters degree in health sciences or equivalent with min. 5 years relevant experience
• Experience with project management
• Knowledge of event adjudication, clinical development, clinical trial methodology and GCP requirements
• Knowledge of the FDA and EMEA guidelines related to adjudication and relevant endpoints
• Knowledge of diseases, their clinical manifestations, treatment and complications
• Experienced user of the Microsoft package specifically Excel
• Knowledge of clinical data collection methods, e.g. EDC
• Fluent in English, both written and spoken
• Team oriented personality with high degree of flexibility and cross cultural awareness
• Good communication, presentation and negotiation skills
• Ability and willingness to adjust quickly to new situations in a continuously developing environment
• Good at sharing knowledge
• Ability to take initiative
• Systematic and organised
• Thorough and analytical
• Ability to work independently/in a team and ability to manage projects
Additional Information
Experience : 2-5 year
Qualification : MSc/M.Pharm or Masters degree
Location : Bangalore
Industry Type : Pharma
End Date : 30th December, 2020
See All   B.Pharm Alerts   M.Pharm Alerts   Mumbai Alerts
See All   Other Jobs  in our Database