Job for M.Pharm, B.Pharm in lnjectable R&D Centre at Caplin Steriles Limited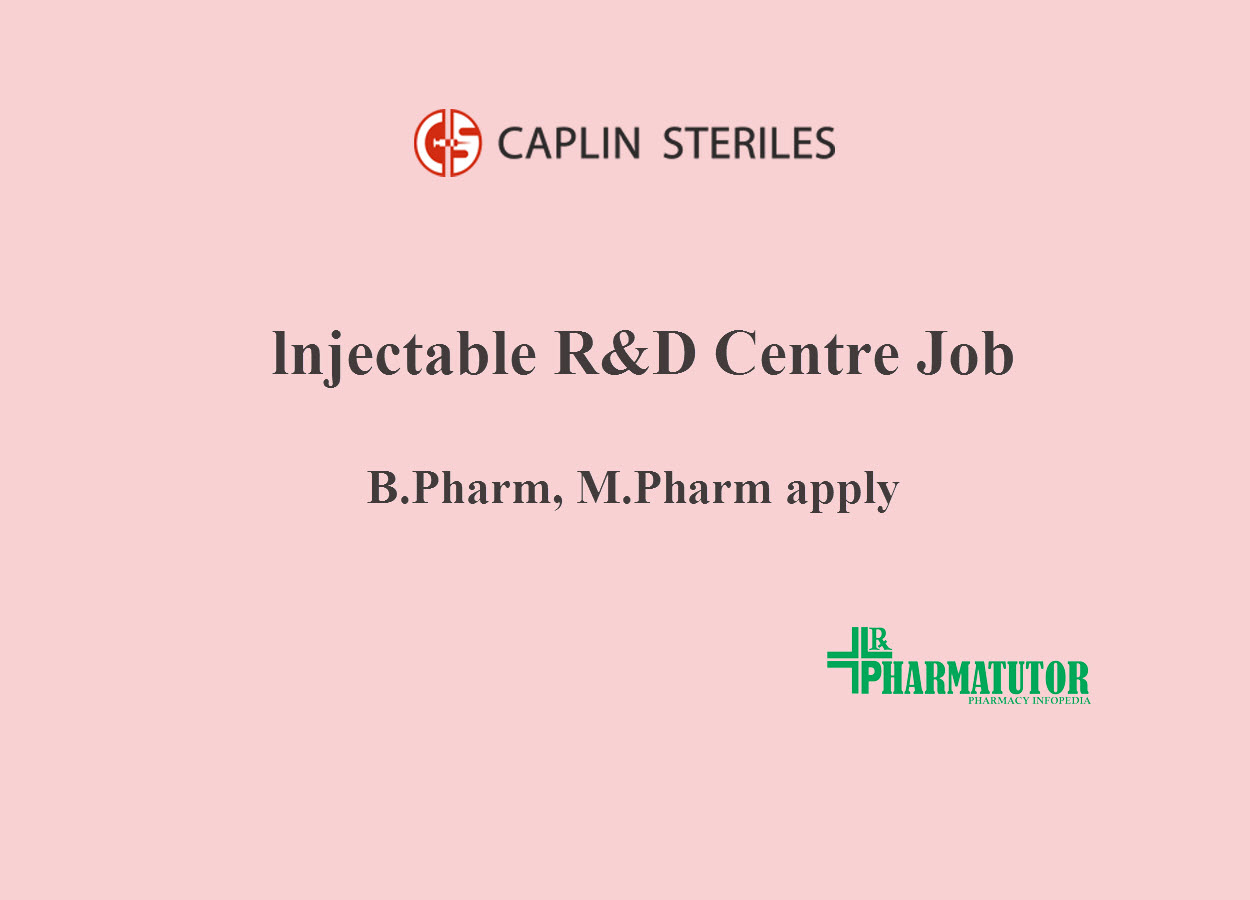 Caplin Steriles Limited, a subsidiary of fast growing pharmaceutical company Caplin Point Laboratories Ltd, was established in early 2019. The company has state of the art facilities to manufacture Sterile Injectable and Ophthalmic products.  Caplin Steriles places highest emphasis on Quality and Integrity in its products and businesses. The company continuously works on innovative technologies and products to ensure the safety and needs of the consumers are always met.
AR&D - 8 Positions (Injectable)
Qualification : B.Pharm. / M.Pharm. (Pharmaceutical Analysis)
Exp : 2 -7 yrs.
Key Skills : Hands on experience in Analytical Method Development & Analytical Method Validation
FR&D - 4 Positions (Injectable)
Qualification : M.Pharm. (Pharmaceutics)
Exp : 2 -7 yrs.
Key Skills :
• Execution of development trials
• Prepare the technical documents e.g. MFR, PDR, PDLM documents, Protocols & Reports
All positions are based at Chennai.
Interested candidate scan share their CV's to snaveen@caplinpoint.net
Only shortlisted candidates will be contacted for an Interview (Skype /Zoom)
See All   Chennai Alerts   B.Pharm Alerts   M.Pharm Alerts   M.Sc Alerts
See All   Other Jobs  in our Database
Subscribe to Pharmatutor Job Alerts by Email