Job as Production specialist at Teva Pharma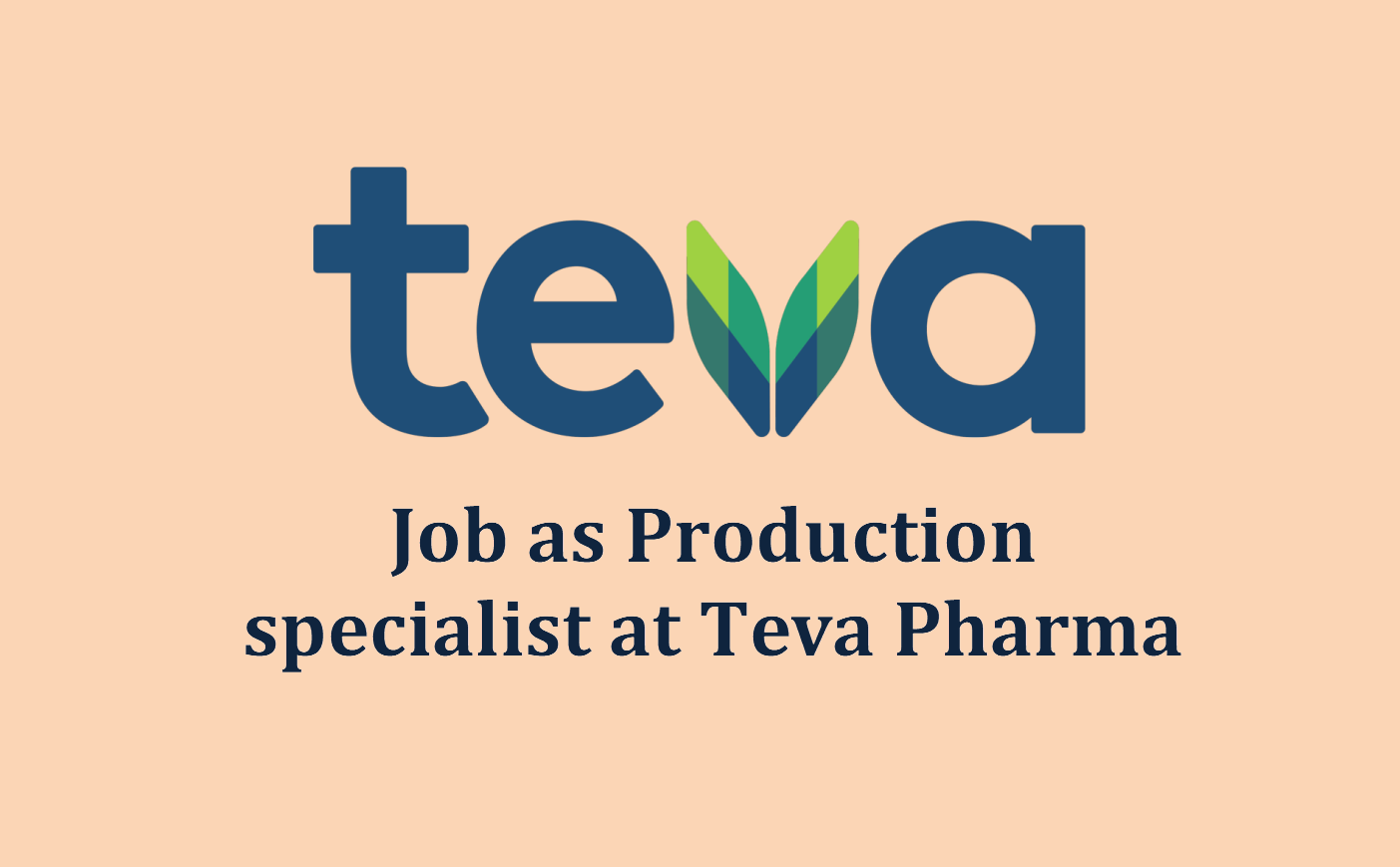 Teva is a global pharmaceutical leader and the world's largest generic medicines producer, committed to improving health and increasing access to quality health solutions worldwide.  Our employees are at the core of our success, with colleagues in over 80 countries delivering the world's largest medicine cabinet to 200 million people every day. We offer a uniquely diverse portfolio of products and solutions for patients and we've built a promising pipeline centered around our core therapeutic areas.
Post : Production specialist
Job Description
* Responsible for keep up and supervision of Compression, Encapsulation & Coating areas in Production
* Should have knowledge on equipment's like Tablet compression machines (Fette, Cadmach, Sejong, Killian), Encapsulation machines (BOSCH, AF 90T, AF 25T, Checkweigher) and Tablet Coating machines (Ganscoater, Neocoater, Autocoater, ACG Coater) etc.
* Preparation & Review of SOPs, other documents & Handling of SAP Transactions related to manufacturing area
* Daily Production planning & execution to achieve production targets in time
* Performing batch manufacturing activities as per BMR & SOPs
* Co-ordination with cross functional department for smooth functioning of production activities
* Shall be accountable for process improvement projects to reduce batch timings and to improve batch yield which in turn will reduce batch cost
* Utilization of allotted manpower in systematic way for smooth functioning of production department
* Responsible for training the second line employees & should undergo training as per identified training needs
* Should ensure compliance to Safety, SOP, Data integrity as per laid down system and procedure.
Candidate Profile :
• Bachelor of Pharmacy with 04 to 06 Years of Experience in Pharma Regulated Market.
Additional Information
Qualification : B.Pharm
Location :  Goa
Industry Type : Pharma / Healthcare / Clinical research
Functional Area : Production
End Date : 30th August, 2020
See All   Mumbai Alerts     B.Pharm Alerts    M.Pharm Alerts    M.Sc Alerts
See All   Other Jobs  in our Database
Subscribe to Pharmatutor Job Alerts by Email