Career for M.Pharm, MSc on Animal Oncology Program at ACTREC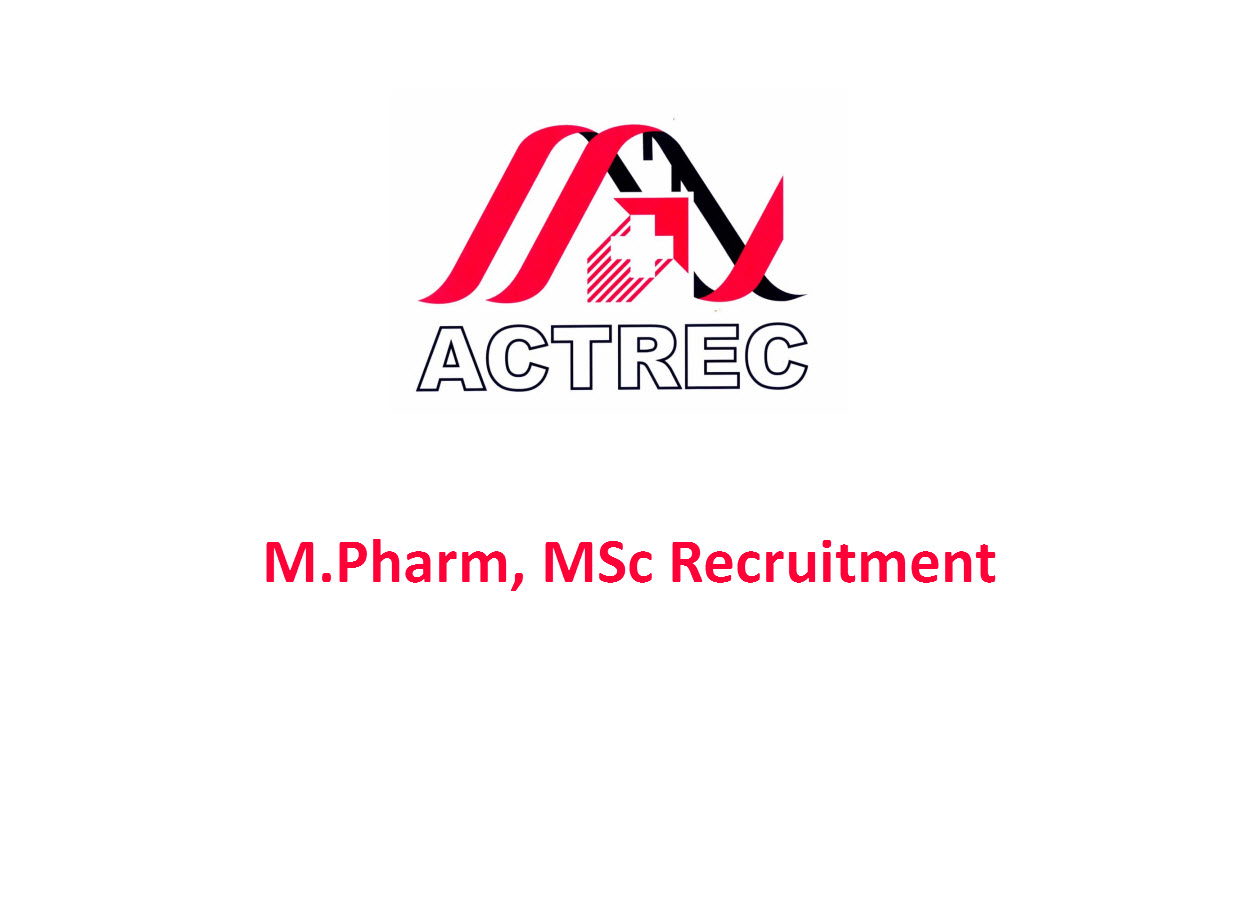 The Tata Memorial Centre (TMC) is a Comprehensive Cancer Centre with a mission to achieve the highest standards in patients care, cancer prevention, cancer research and professional development for oncology and allied disciplines. TMC is an autonomous Grant-In-Aid Institute of the Department of Atomic Energy, Government of India. TMC is affiliated to Horn) Bhabha National Institute (HBNI). The HBNI is a Deemed University of the Department of Atomic Energy with a mission to develop high quality postgraduate educational programs in science and technology including those related to Life and Health sciences.
WALK - IN - INTERVIEW FOR SENIOR PROJECT CO-ORDINATOR ON ANIMAL ONCOLOGY PROGRAM
Educational Qualification & Experience : M.Pharm / M.Tech / MSc. / MVSc (Life Sciences/ Biotec / Nuclear Medicine/ Veterinary Science)
Desirable Experience : Establishing and maintaining mammalian cell lines, Experience in Molecular biology techniques, PCR, cloning, Site-Directed Mutagenesis, Recombinant protein expression and purification, working technical knowledge of basic bioinformatics, database management, maintenance of database and Microsoft Office Suite, preclinical in-vivo studies.
Consolidated Salary : RS.19,000/- to Rs.38,000/- per month as per experience & qualification.
Duration : Six months and extendable.
Candidates fulfilling the requirements should send mail to pchaudhari@actrec.gov.in mentioning the post applied in the subject and attaching recent CV highlighting the relevant experience and qualification by 31st August, 2020 till 5.30 p.m.
Eligible candidates will be informed by reply email about the tentative timing of Zoom Interview.
Selected candidates will have to come to ACTREC and will be allowed to join after verification of their original certificates.
See All   D.Pharm Alerts   B.Pharm Alerts    M.Pharm Alerts    Government Jobs
See All    Other Jobs  in our Database
Subscribe to Pharmatutor Job Alerts by Email