Research and Development Executive Job at Oracity Life Sciences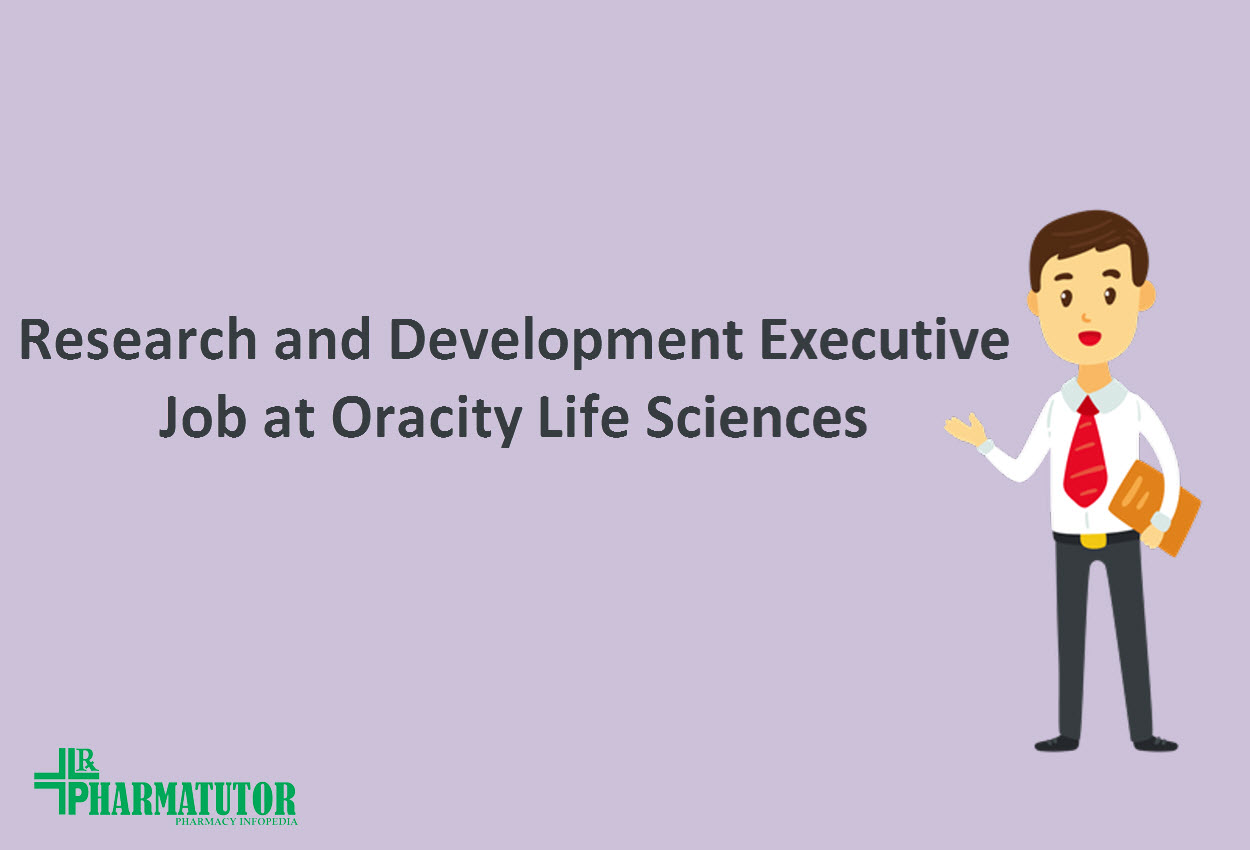 Oracity Life Sciences was focusing on solid oral dosage forms (Tablets / capsules) with immediate as well as modified release technology. We will be catering Granules for immediate release, modified release tablets, different range of pellets formulation ready to encapsulate, MUPS ready to compress along with finished dose formulation of tablets and capsules. We have designed the facility / systems to meet all regulatory standards (like WHO, MHRA, USFDA etc…) and will be catering to domestic, ROW and highly regulated market.
Post : R&D Executive
Job Responsibilities & Required Skills
• Formulation development of solid oral dosage form for Domestic and ROW market.
• Plan and design the new formulation experiment.
• Co-ordination with RA, IPR and QA supply chain regarding formulation development approaches.
• Stability studies and data interpretation as per ICH guidelines.
• Execution of formulation development experiments of assigned projects. i.e. Solid dosage form like IR/SR Pellets / Tablets for various emerging market.
• Generate summary of Literature & patents available database with respect to formulation development, ICH and regulatory guidelines.
• Innovator characterization, selection of active & inactive ingredients. To evaluate chemical and biological properties of the same, preparation of development strategies.
• Optimization of existing manufacturing process.
• Identifying new doses forms & drug delivery systems develop for the company
Candidate Profile
M.Pharm / M Sc. /B.Pharm with 2-5 years of cumulative experience in the R&D functions in Pharmaceutical Industry..
Additional Information
Experience : 2-5 years
Qualification : M.Pharm / M Sc. / B.Pharm
Location : Butibori
Industry Type : Pharma
Functional Area : R&D
Last date : 30th June, 2020
Send your CV at : priya.thakur@oracitylifesciences.com priya.thakur7179@gmail.com
Posted by
PRIYA THAKUR
See All   Ph.D Alerts   M.Pharm Alerts   B.Pharm Alerts
See All   Other Jobs in our Database
Subscribe to Pharmatutor Job Alerts by Email