Opportunity for B.Pharm, M.Pharm as Technical Assistant, Assistant Manger at Par Formulation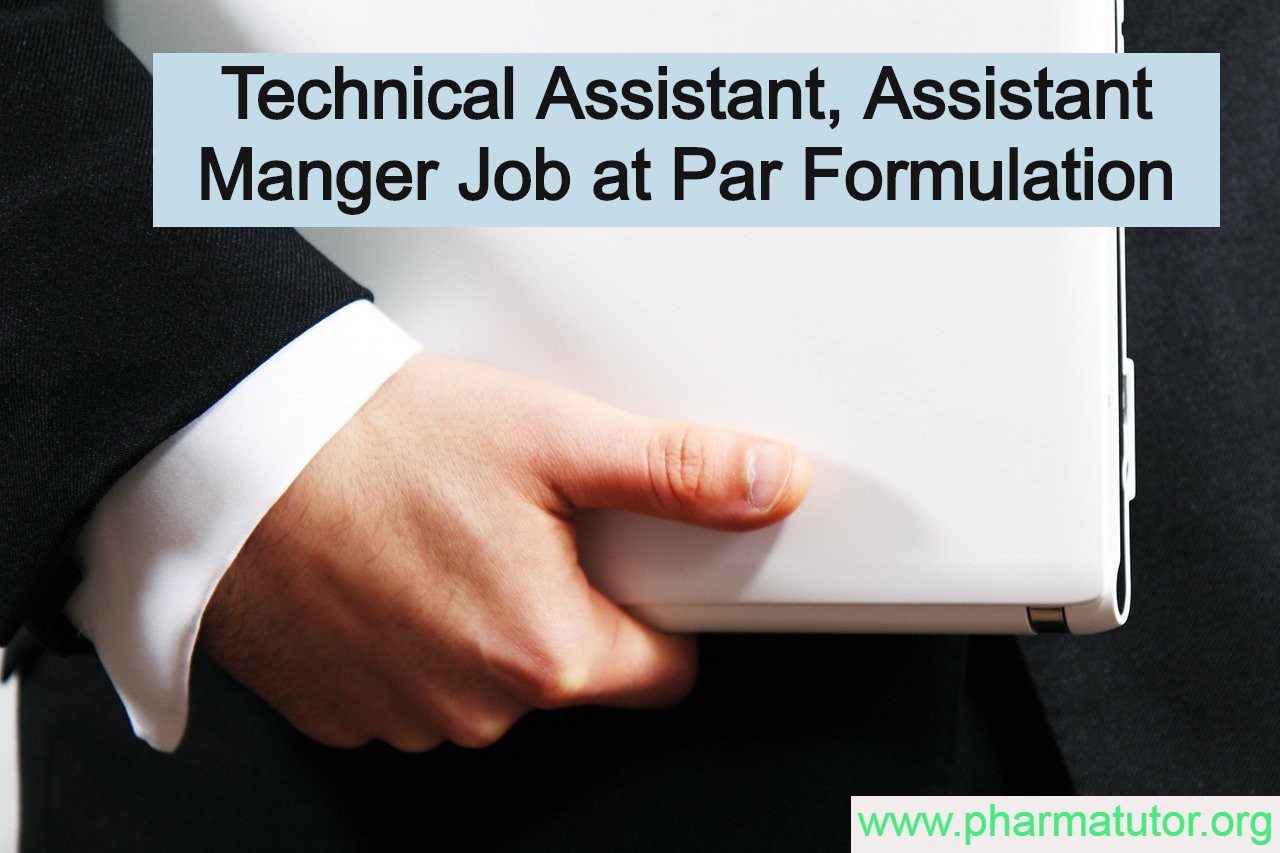 Par is a pharmaceutical company that develops, manufacturers and markets safe, innovative and cost-effective pharmaceuticals that help improve patient quality of life. Par Pharmaceutical offers a line of high-barrier-to- entry generic drugs. We offer a wide variety of interesting employment opportunities and are continually looking for key elternal talent to complement our existing workforce and enhance our organizational strength, adding the diver|ity required to continue along our successful path.
Technical Assistant, Sr. Technical Assistant
Qualification : B. Pharm, M.Pharm, Dip. Engineering
Experience : 03-07 years Experience in  operating Sterilizers, Vial Filling line. Isolators, Prefilled Syringe line, Lyophilizers, manufacturing, visual inspection.
Assistant Manger, Manager
Qualification : B. Pharm, M.Pharm, B. Tech
Experience : 8-13 years of Experience in Sterile dosage manufacturing (experience of aseptic process preferably on Vial line, Isolators, PFS/cartridge line, Lyophilizers)
Sr. Manager, Associate Director
Qualification : B. Pharm, M.Pharm
Experience : 14 -20 years experience of independently handing aseptic manufacturing operations, QMS, investigations, production planning. Tech, transfer, regulatory inspections.
Send your CV's to hr.indore@parpharm.com
See All   M.Pharm Alerts B.Pharm Alerts   B.Sc Alerts  Indore Alerts
See All   Other Jobs in our Database
Subscribe to Pharmatutor Job Alerts by Email