INDUSTRIAL HAZARDS AND SAFETY MEASURES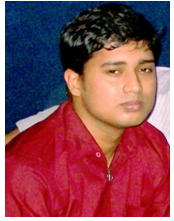 About Authors: Dipak Kumar Dash
M.Pharm (Pharmaceutics)
Himalayan Pharmacy Institute
East Sikkim, Majhitar
Reference ID: PHARMATUTOR-ART-1086
Introduction
Hazard is a term associated with a substance that is likelihood to cause an injury in a given environment or situation. Industrial hazard may be defined as any condition produced by industries that may cause injury or death to personnel or loss of product or property.    Safety in simple terms means freedom from the occurrence of risk or injury or loss. Industrial safety refers to the protection of workers from the danger of industrial accidents.
Accidents
Human factor is the contributing cause of accidents in most situations.For people who are likely to have accidents, the treatment is divided into three main categories
Medical assistance- in 13 percent cases
Personality readjustment- in 22 percent  cases
Operating defects- the remaining 65 percent cases
Accident reduction
Accident proneness is acceptable to a certain extent, it does not mean that nothing can be done to reduce the number of accidents
Accidents can be reduced by two approaches
Actuarial approach- It involves studying the statistics to determine accidents based on actual data . The factors related to the accident frequency should be identified. The violations of safety rules must be clearly identified.
Safety educational campaign -Safety education must be conducted by management to the employee groups.
Types of Industrial Hazards
1.    Chemical  hazards
2.    Physical  hazards
3.    Biological  hazards
Chemical hazards
Unfortunately, sometimes chemical reactions get out of control, because of several problems.

Management of over-exposure
Management of over-exposure to chemicals performed by –
Removal from exposure- Prompt removal of person to exposure site, air respirators and lifelines are mandatory first aid.
Decontamination- A victim whose skin or clothing has been contaminated requires immediate removal of garments and shoes.
Symptomatic treatment- like dehydration arrhythmias. 
Dust explosion
The term dust is used if the maximum particle size of the solids in the mixture is 500 mm. Dust explosion is a rapid combustion of a dust cloud.  Avoiding the  development of explosive mixture.
NOW YOU CAN ALSO PUBLISH YOUR ARTICLE ONLINE.
SUBMIT YOUR ARTICLE/PROJECT AT articles@pharmatutor.org
Subscribe to Pharmatutor Job Alerts by Email
Pages