Work as Asst. Manager QA - Loan Licence in Glenmark Pharma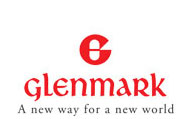 Glenmark Pharmaceuticals today announced the settlement of litigation with Daiichi Sankyo and Genzyme Corporation regarding Glenmark's Abbreviated New Drug Application (ANDA) tiled with the US Food and Drug Administration (FDA) for Colesevelam Hydrochloride, a drug used in treatment of type-2 diabetes.

Post: Asst. Manager QA - Loan Licence
Job Description:
1) To ensure manufacturing assurance for all LL sites.
2) To ensure availability of technical documents/ product masters. Approval of Master Documents.
3) To implement validation and qualification activities at LL sites.
4) Routine co-ordination with R&D, PPIC, CQA, RA, and site offices.
5) Market complaint investigation and response.
6) Central Ware house activities (Indore, Panchkula and Bhiwandi)
7) Review of FDA Licensing documents for LL sites.
8) Implementation and documentation of QMS system across LL sites, QMS system.
Additional Information:
Location: Nashik
Experience: 10-15 years
Qualification: B.Pharm, M.Pharm
Funcational Area: QA

Apply at, pratikd@glenmarkpharma.com
See All   Glenmark Jobs   B.Sc Alerts   M.Sc Alerts  
See All   Other Jobs in our Database
See All   PharmaTutor Placements
Subscribe to Pharmatutor Job Alerts by Email
PLEASE NOTIFY THAT THIS JOB IS EXPIRED.
FIND LATEST JOBS BY CLICKING LINKS BELOW.