Opening for Area Manager - Professional Oral Care @ Colgate - Palmolive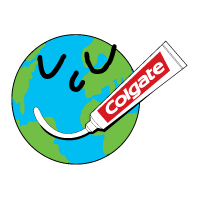 Colgate-Palmolive is a direct outcome of the Individual Development Plan and the Business need. The business critical and individual specific needs are identified every year and a training needs inventory is drawn up.
Colgate's leadership position in the global marketplace is directly linked to the skill of our employees. Practical learning and professional growth are critical to our continued success. We invest generously in the training and education of Colgate people.
Post: Area Manager - Professional Oral Care
Job Description:
1. BUSINESS: Plan business growth of the assigned district and achieve targets/objectives through a team of OCA.
2. DETAILING AND RETAILING: Build a team with high level of detailing competencies by providing on the job training and feedback, demonstrating and guiding team members to perfection in detailing & selling Oral care products to the profession and the chemist channel thereby winning in all the 3 segments of Perio ,Caries and Sensitivity.
3. DISTRIBUTION: Develop infrastructure by appointing stockist and dental dealers to increase Coverage, Distribution and Penetration in Chemists, Hospitals and Dental Offices of Oral Care Products. Implement and execute sales promotions for Dentists/Trade/ Consumers effectively. Ensure stocking at all distribution focal points in line with prescription potential of specific areas.
4. PROFITABILITY: Ensure profitability by following on payments, effective use of Trade / Dentist promo budgets, and price justifications with Customers.
5. ADMINISTRATION: Improve the efficiency of the field force by effectively implementing the CRM system, collect and disseminate information, manage the ROI of the business partners, follow up with the BO and HO on the field issue etc.
6. COMPETITIVE INFORMATION: To collect, analyse, disseminate information on competitive activities / products, and execute strategies to counter competition, plan and implement innovative trade promos.
7.Reports: Ensure the team adhere to the submission of all the monthly MIS
FIND MORE DETAILS ON NEXT PAGE ...

Subscribe to Pharmatutor Job Alerts by Email
Pages
PLEASE NOTIFY THAT THIS JOB IS EXPIRED.
FIND LATEST JOBS BY CLICKING LINKS BELOW.