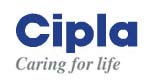 Cipla known for its innovative pharmaceutical products backed by latest in technology and creative marketing practices, is enjoying a commanding position among the top pharma companies in the country.
Several specialised therapeutic divisions and promising new products have been launched and many more are in the pipeline.
Post: Q. C. CHEMIST- 100 vacancies

Job Description:
• Analysis of Raw materials, Finished Products, Stability Samples
• Analysis of Raw materials, Finished Products, Stability Samples
• Preparation and reviewed of Sops, STP & GTP.
• Operation and calibration of Instruments.
• Analysis of Stability Samples, Stability Data compliance, Master schedule
• Preparation of STP/ Protcols as well as Formats for all stability materials
• Preparation, and sample charging.
• Maintenance and daily basis Data recording
• Documenation and data compliance of stability Section.
• Maintenance of working standards.
Should have handled following Instruments
1. High performance liquid chromatography
2. PH meter
3. Melting point apparatus
4. Karl fischer
5. Polari meter
6. FTIR Spectrophotometer
7. U.V Spectrophotometer
8. Tap Density
9. Disintegration test machines
10. Dissolution of machines
11. Conductivity meter
12. Sieve shaker machine
13. Friability test apparatus
14. Hardness tester
Desired Profile:
Candidate should have minimum 2+ years experience in Quality control,
Qualification: BSC/MSC/B Pharma
Should have Regulatory Audit Exposure
Should be good at communication
Additional Information:
Experience: 2-7 years
Location: Indore
Education: B.pharm, B.Sc, M.Sc
Industry Type: Pharma/ Biotech/Clinical Research
Functional Area: QC
Apply at, This job is expired. find latest jobs at below.
See All   Cipla Alerts   B.Pharm Alerts   M.Sc Alerts
See All   Other Jobs in our Database