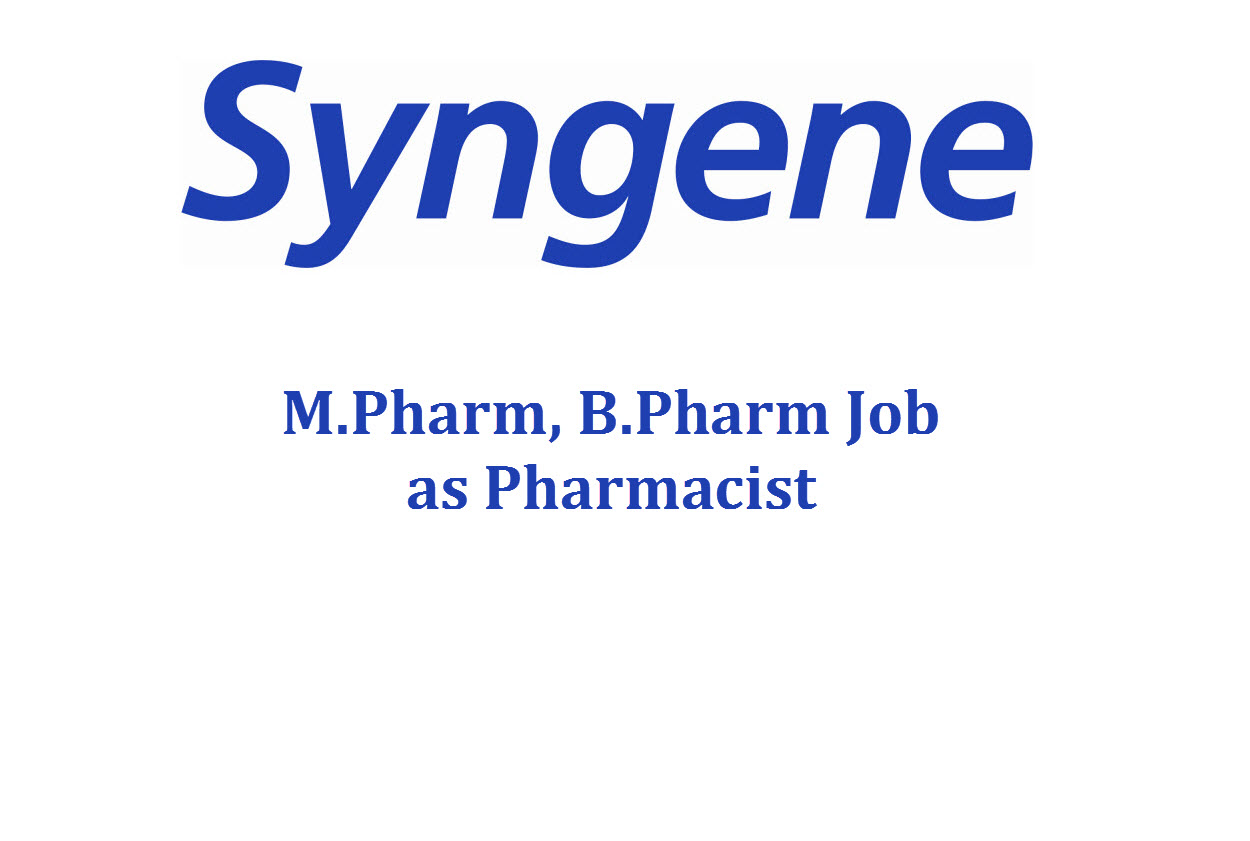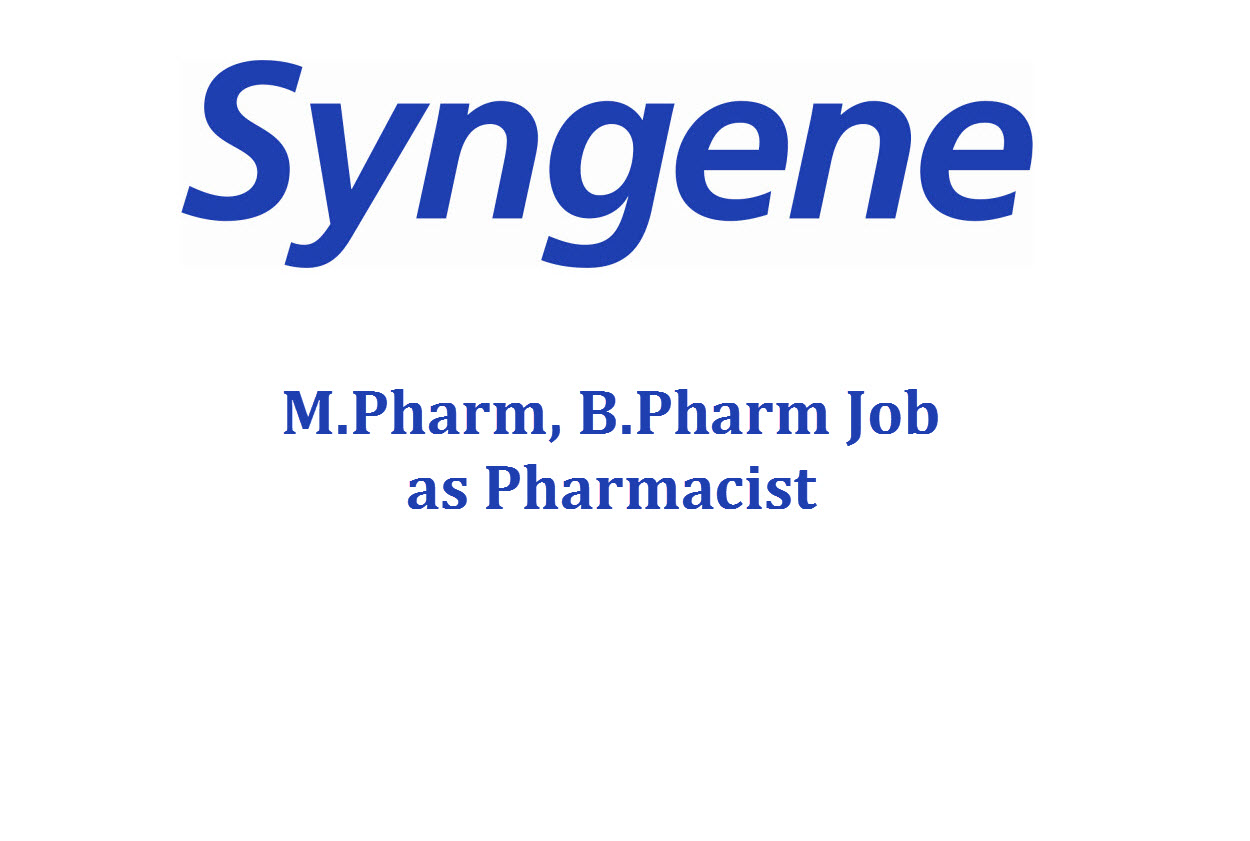 Incorporated in 1993, Syngene International Ltd. is an innovation-focused global discovery, development and manufacturing organization providing integrated scientific services to the pharmaceutical, biotechnology, nutrition, animal health, consumer goods and specialty chemical industries around the world. Syngene' s clientele includes world leaders such as Bristol-Myers Squibb, Baxter, Amgen, GSK, Merck KGaA and Herbalife. Its innovative culture is driven by the passion of its 4240- strong team of scientists who work with clients from around the world to solve their scientific problems, improve R&D productivity, speed up time to market and lower the cost of innovation.
Post : Senior Executive - Pharmacist (14803)
Job Description
Job Purpose :  To maintain the pharmacy and coordinate for study related pharmacy activities complying with the requirements.
Key Responsibilities :
• Coordinate for calibration/validation/maintenance of pharmacy instruments / equipments and maintainence of records in coordination with E & M department.
• Authorize entry of staff and visitors to pharmacy if necessary only and accompany them during pharmacy visit.
• Maintain records of all clinical supplies, Investigational Products (IP) and other IP related supplies.
• Maintenance of daily and monthly pharmacy cleaning activities.
• Receipt, Identification and storage of Investigational products.
• Obtain randomization schedule from biostatistician before the start of the study.
• Dispensing of Investigational products according to the randomization schedule.
• Administration of investigational products to the study subjects
• Accountability of Investigational Products.
• Archiving of Investigational Products.
• Disposal/return of the Investigational Product.
• Preparation of labels as required for the handling of IPs.
• Coordinate with Investigator as required.
• To carry out any other responsibility as and when assigned by the Head-Human Pharmacology Unit / Head of Syngene Clinical Development Team
• Syngene Clinical Supply Unit (SCSU) Area Cleaning and Monitoring Temperature and humidity
• Follow environment, health, and safety (EHS) requirements at all times in the workplace ensuring individual and lab/plant safety
• Attend training on environment, health, and safety (EHS) measures imparted company
Candidate Profile
• Should have basic knowledge about clinical trials, bioequivalence and bioavailability of drugs
• Good communication
• Personal integrity
• Quick learner
• Adapt to changes
• Time management
• Professionalism.
Additional Information
Experience : 0-3 years
Qualification : B.Pharm, M.Pharm
Location : Bangalore
Industry Type : Pharma/ Healthcare/ Clinical research
Functional Area : Pharmacist
End Date : 10th October, 2020
See All   B.Pharm Alerts   M.Pharm Alerts    Ph.D Alerts   Bangalore Alerts
See All   Other Jobs  in our Database