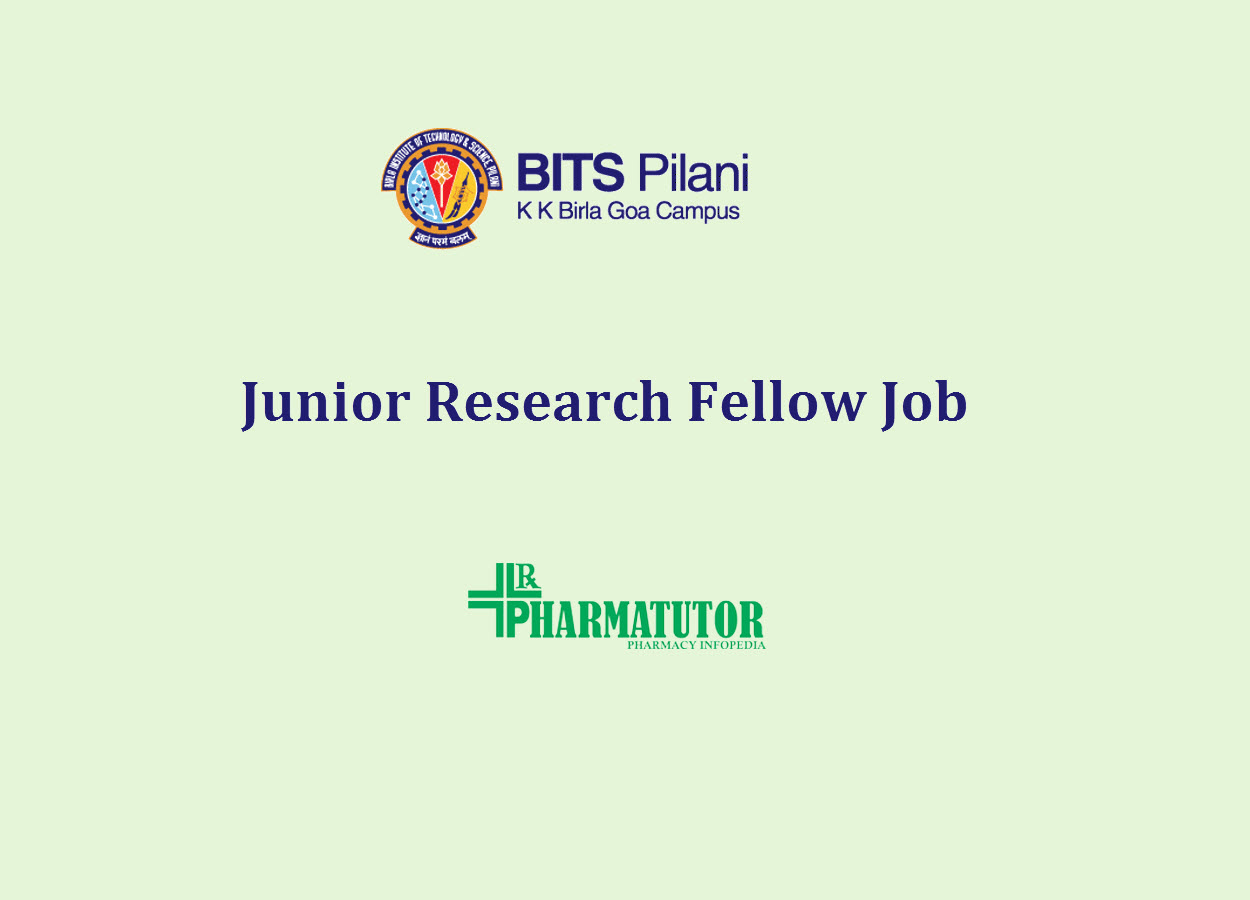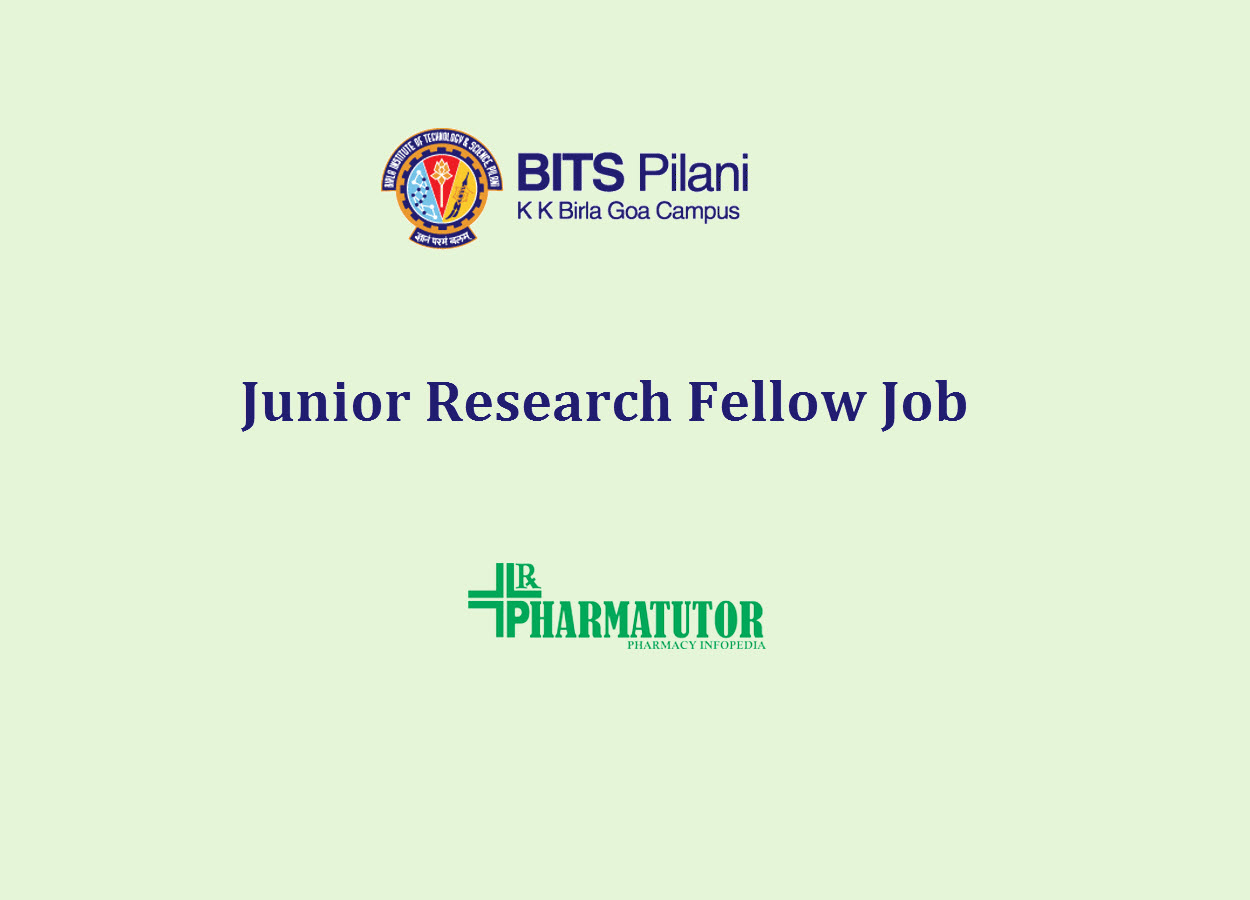 The Birla Institute of Technology & Science, BITS Pilani is an all-India Institute for higher education. The primary motive of BITS is to "train young men and women able and eager to create and put into action such ideas, methods, techniques and information". The Institute is a dream come true of its founder late Mr G.D.Birla - an eminent industrialist, a participant in Indian freedom struggle and a close associate of the Father of Indian Nation late Mr. Mohandas Karamchand Gandhi (Mahatma Gandhi). What started in early 1900s as a small school, blossomed into a set of colleges for higher education, ranging from the Humanities to Engineering until 1964 when all these colleges amalgamated to culminate into a unique Indian University of International standing. This university was christened as the Birla Institute of Technology and Science, Pilani, known to many as BITS, Pilani.
Post : JRF (02)
Title of Project : 'Recovery of resources from worn-out tires for enabling circular economy"
Funding Agency : Birla Carbon (Aditya Birla Group)
Scope : Develop novel process / byproducts / technologies for environmental sustainability and resource recovery using bio-chemistry / biotechnology / microbiological investigations on bio-degradation of waste rubber material and recovery of carbon resources.
Qualification Required for JRF (Post 1): M.Sc. degree in Chemistry/Bio-chemistry/Pharmacy or M.E./M. Tech. (Biochemical Engg./Biotechnology) graduated from reputed University/Institute with First class or equivalent grade. Candidates should have strong background knowledge in biocatalysts, enzymes & Analytical chemistry.
Qualification Required for JRF (Post 2): M.Sc. degree in Microbiology / Industrial Microbiology / Biotechnology or M.Tech / M.E.(Biotechnology) graduates from reputed University/Institute with First class or equivalent grade. Candidates should have strong basic knowledge and background in screening, isolation and identification of bacterial isolates and purification/characterization of bioactive compounds.
Duration: The positions are available for 5 years, subject to successful admission in PhD program of BITS Pilani. Initial appointment will be for one year and renewable based on satisfactory performance. It is expected that the selected candidate will join the project with immediate effect.
Fellowship : Rs. 35,000 per month (consolidated, subject to Institute norms)
Age limit : 28 years (Shall not exceed as on the closing date of advertisement)
Accommodation : Hostel accommodation will be provided subject to availability and will be governed by the rules and regulations of the Institute prevailing at the time of joining of the candidate.
How to apply
Eligible candidates must apply with a detailed CV, a passport size photograph and proof of qualification by email on or before 30.09.2020 to the concerned faculty provided below. Only Shortlisted candidates will be contacted via e-mail for online interview.
Contact Details for submission of application by email:
For Post 1. Prof. Sunil Bhand (PI), Dept of Chemistry, Email: sunilbhand@goa.bits-pilani.ac.in
For Post 2. Prof. Utpal Roy (Co-PI), Dept. of Biological Sciences, Email: uroy@goa.bits-pilani.ac.in
See All   B.Pharm Alerts   M.Pharm Alerts   M.Sc Alerts  Goa Alerts
See All   Other Jobs  in our Database