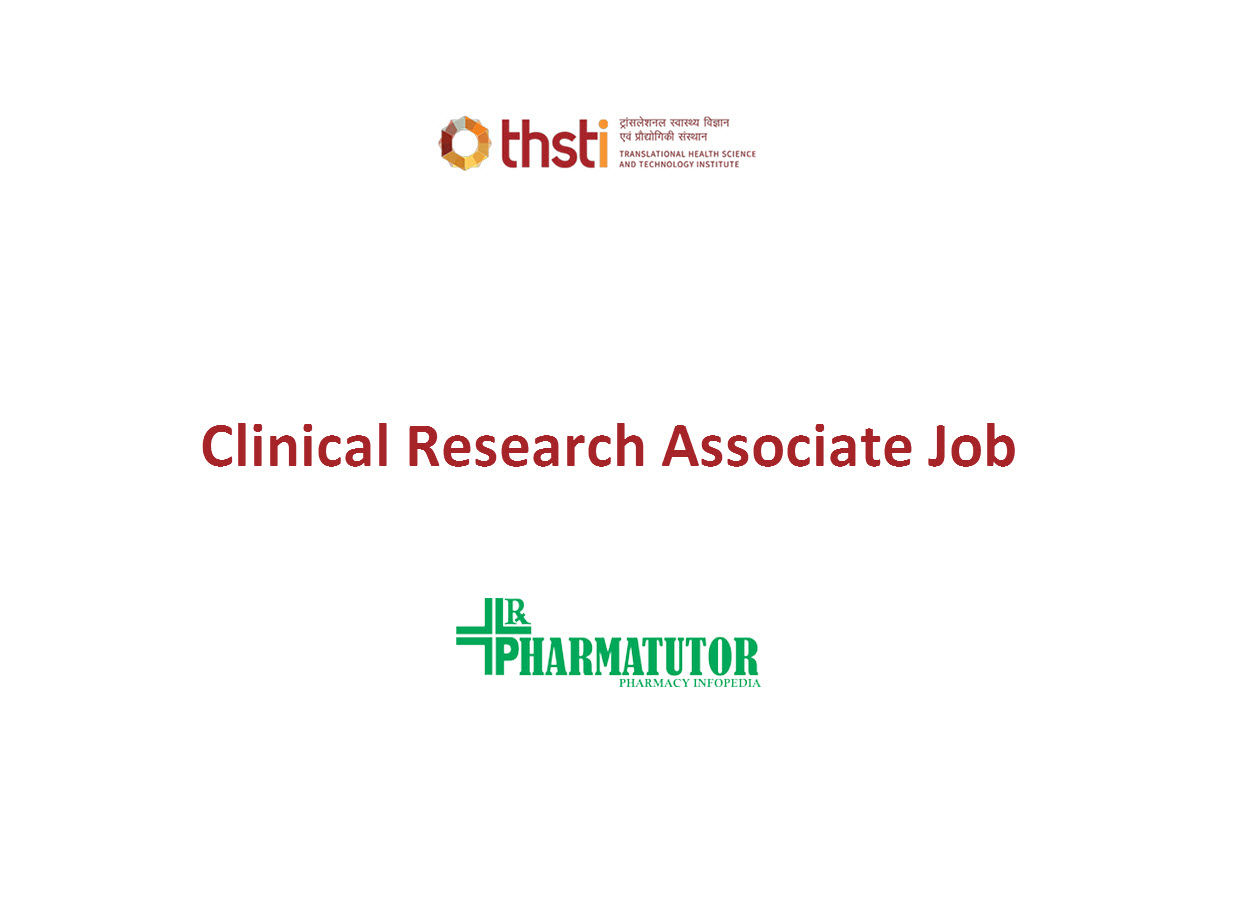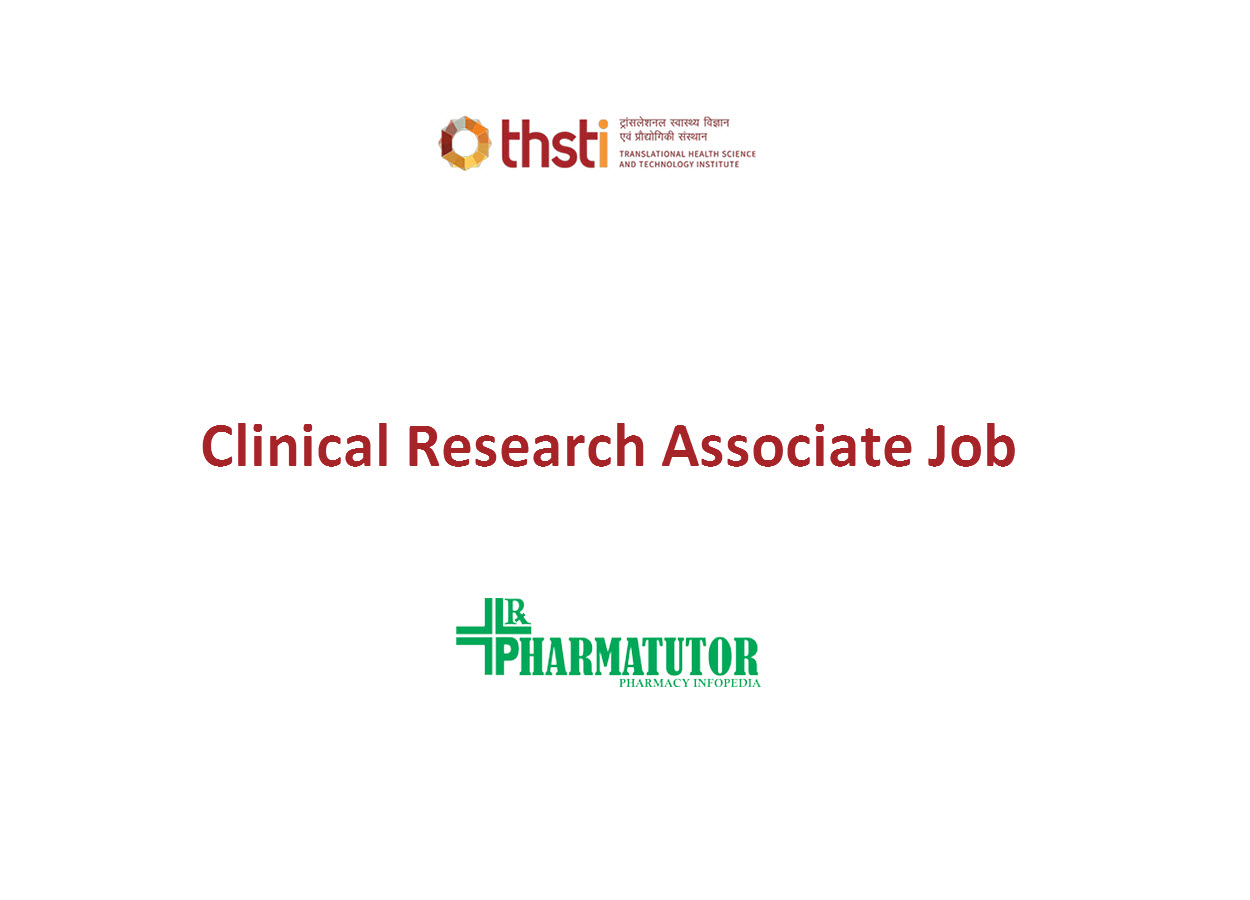 Translational Health Science and Technology Institute (THSTI) is an autonomous Institute of the Department of Biotechnology (DBT), Ministry of Science and Technology, Govt. of India. The institute is an integral part of the interdisciplinary NCR Biotech Science Cluster (NCR BSC) located at Faridabad, and is designed with the mission to conduct innovative translational research to translate concepts into products to improve human health.
Post : Clinical Research Associate
Name of the Study : NBM Consultancy Program
Emoluments : (upto Rs. 55,000/- per month consolidated)
Duration : Project Duration is 04 years
Age Limit : Upto 45 Years
Location : Faridabad or across any clinical site (in India).
Job Description
Provide support to the CDSA team on NBM consultancy services for NBM programs for setting up and monitoring compliance with quality management processes and supports to project teams to meet quality standards for study conduct, documentation and reporting:
• Ensure that assigned study is planned and conducted in accordance with study protocols, GCP guidelines, and all applicable regulatory/statutory requirements.
• Provide the support for accurate forecasts for the project, procurement, planning, and tracking
• Implement and maintain effective administrative and project tracking systems / tools.
• Responsible for creation / providing inputs of clinical study documents for start-up activities and other study documents / dossiers as per project requirement.
• Supports creation, maintenance and period review of Trial Master Files, Tools and Systems for accuracy and completeness as per the regulatory and GCP requirements.
• Assist project team in the preparation, handling, distribution, filing, and archiving of clinical study documentation as per departmental SOPs and project requirements.
• Support setting up of quality monitoring plan and processes for clinical activities of data collection, laboratory-based activities of sample processing, storage and shipment.
• Assist with identifying non-conformances, provide suitable recommendations (CAPA) and ensure compliance.
• Manages the progress of assigned studies by tracking regulatory/ IEC submissions and approvals, recruitment and enrolment, CRF completion and submission, and data query generation and resolution.
• Perform source data review and source data verification (to ensure that data entered on to the CRFs is consistent with patient clinical notes / source documents
• Writing site visit reports and follow-up letters within the timelines as per the SOPs / project requirement.
• Filing and collating trial documentation and reports and undertake updation of study trackers/ CTMS
• Archiving study documentation and correspondence
• Evaluates the quality and integrity of study site practices related to the proper conduct of the protocol and adherence to applicable regulations.
• Escalates quality issues to the Quality Manager, Project Manager and/ or senior management
• Collaborate with clinical and project management team to ensure compliance with quality standards, timelines and appropriate follow-up in areas of deficiency
• Assist in collation and preparation of clinical study documents for submission for regulatory and EC approvals.
• Participate in CDSA- NBM and Project Team meetings and assist in preparation of agendas, presentation materials, minutes, and tracking of action items.
• Work with Clinical Portfolio Management and other internal departments on their requirements as and when required
Qualifications and Experience
• Master's degree or diploma in health sciences / public health / clinical research or other related discipline with atleast one year of relevant clinical trial/ study monitoring experience OR
• Bachelor's in medical sciences / life sciences / pharmacy or other related discipline with atleast 3 years of relevant clinical trial/ study monitoring experience
Skills
• Computer skills including proficiency in use of Microsoft Office applications
• Basic knowledge and ability to apply GCP and applicable regulatory guidelines.
• Strong written and verbal communication skills including good command of English required.
• Excellent organizational and problem solving skills. ? Effective time management skills and ability to manage competing priorities
GENERAL TERMS & CONDITIONS:
1. All educational professional and technical qualification should be from a recognized Board/ University and full-time.
2. The experience requirement specified should be experience acquired after obtaining the minimum educational qualifications required for the post.
3. Persons working in Govt. or Public Sector undertaking should produce "No Objection Certificate" at the time of Interview.
4. The qualification, experience and other requirements for the post can be relaxed at the discretion of the Chairman of the Interview Committee, in case candidates are otherwise well qualified.
5. Only shortlisted candidates will be contacted for interview
6. Incomplete applications will stand summarily rejected without assigning any reasons.
7. The salary is a consolidated sum as per sanctioned order without any other benefits. Salary mentioned against the position is the maximum and can be lesser based on candidate's experience, qualifications, skill set, etc.
8. This position is strictly project-based.
9. All results will be published on our website and all future communications will be only through email
10. Candidates (Including SC/ST and other backward classes) are not entitled for the travel reimbursement or any other reimbursement for attending the interview.
11. This position will be placed in CDSA Faridabad office at NCR Biotech Science Cluster at Faridabad Gurgaon Expressway, Faridabad.
12. Canvassing in any form will be a disqualification.
Procedure for filling online application: a. Before filling up the online application, keep the following documents handy: i) A soft copy of your passport size photo and signature. (only jpeg/jpg format, file size 50 kb maximum) ii) A comprehensive CV (PDF format only, file size 1 mb maximum) containing details of qualification, positions held, professional experience/distinctions etc. iii) The documents in support of educational qualification and experience (PDF format only, file size 1 mb maximum) as mentioned below:
• Matriculation Mark sheet
• Intermediate Mark sheet
• Graduation Degree/Mark Sheet
• Post-Graduation Degree/Mark Sheet
• Ph.D. degree
• Relevant experience certificates
• Caste certificate in the format prescribed by the Govt. of India, if applicable
• Disability certificate in the format prescribed by the Govt. of India, if applicable
• List of Publications (if any)
• List of patents (if any)
b. Candidates are requested to use Google Chrome internet browser for best results in submission of online application.
c. Once online application is submitted, no correction/ modification is possible.
d. In case of difficulty in filling up the online form, please send an e-mail to mahendersingh.cdsa@thsti.res.in
e. On successful submission of your application, an auto-generated email containing a reference number will be sent to the email address provided. Please keep a note of the reference number for future correspondence
Last date for receipt of online application is 31st Oct 2020
Note : In case a suitable candidate is not found, the call for application will remain open till suitable candidate is found. As soon as suitable candidate is found, this recruitment notice will be closed on our website.
"Government strives to have a work force which reflects gender balance and women candidates are encouraged to apply"
See All   B.Pharm Alerts   M.Pharm Alerts    Ph.D Alerts   THSTI Alerts
See All   Other Jobs  in our Database