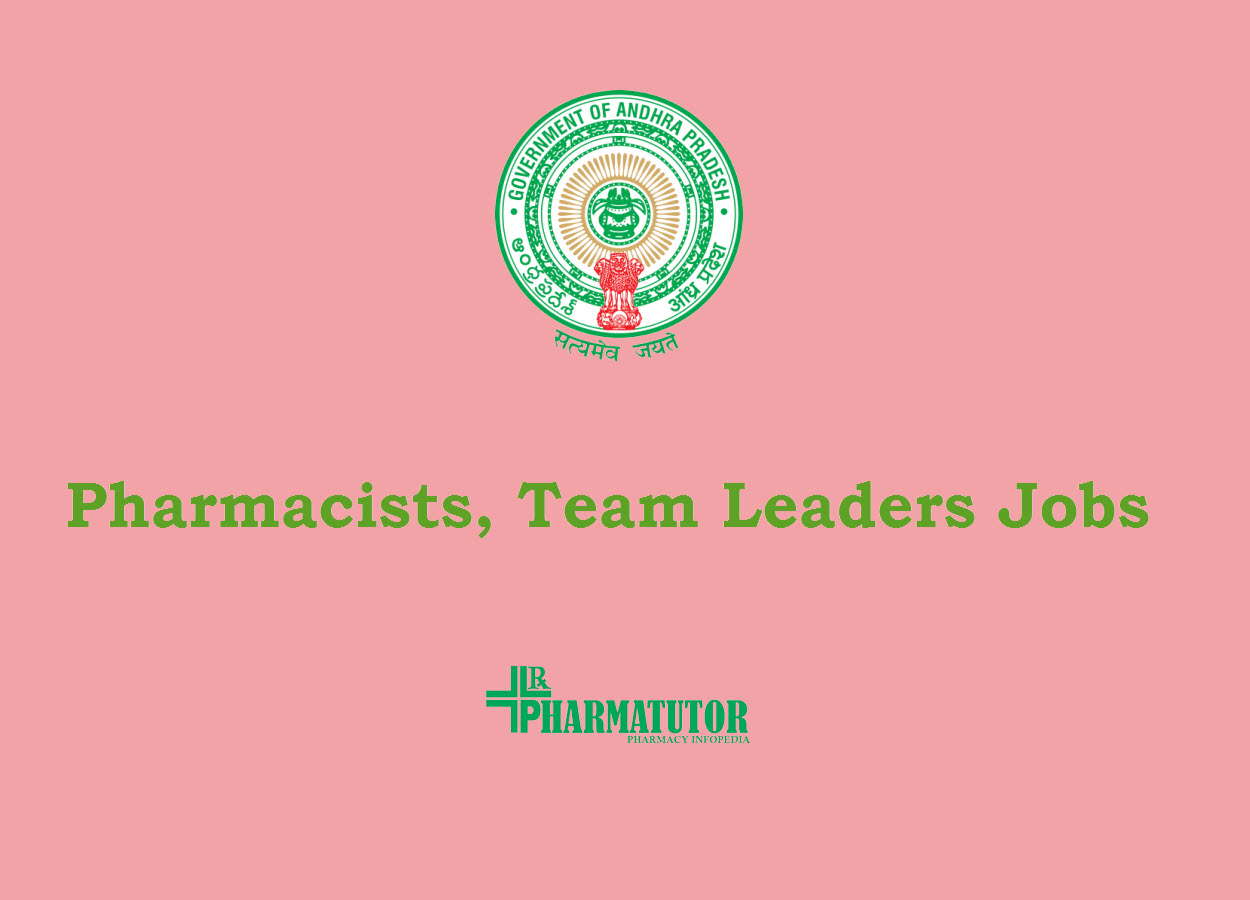 Aarogya Sri Scheme is the flagship scheme of all health initiatives introduced in April 2007 by Late. Dr. Y.S. Rajasekhar Reddy Government while he was the hon'ble chief minister of erstwhile state of Andhra Pradesh with a mission to provide quality healthcare for the poor. The aim of the Government is to achieve "Health for all". In order to facilitate the effective implementation of the scheme, the State Government set up the Aarogya Sri Health Care Trust under the chairmanship of the Hon'ble Chief Minister. The trust is administered by a Chief Executive Officer who is an IAS Officer. The trust runs the scheme, in consultation with specialists in the field of healthcare.
Aarogya Mitra
No of posts : 14
Pay Net Salary  : Rs 12,000/-
Age  : Should be below 65 Years
Qualifications :
(a)Qualifications :- B.Sc.Nursing/ M.Sc. Nursing / B.Pharmacy / Pharmacy D/ B.Sc.,Medical Lab Technology with good academic record.
(b) Skills:- i. Excellent communication skills.
ii. Should read, speak, and write Telugu and English
iii. Should have computer knowledge and efficient in MS Office.
iv. Shall have basic understanding of Medical /Surgical specialties, and Hospitals administration.
Method of recruitment : Outsourcing
JOB CHART, ROLES & RESPOSIBILITIES:
The functions of the Aarogya Mithras are as follows:
Maintenance of Help Desk :
• First point of contact person for beneficiary at Network Hospital.
• Coordinating with patients in a Friendly and Pleasant manner.
• To be in APRON during duty hours and strictly adhere to duty timings
• Maintain patience and empathy while dealing with patients.
• Always keep the CUG (Closed User Group) switched on round the clock and should attend to all the Incoming calls politely.
• Any irregularity or inadequacy noticed should be brought to the notice of their superiors.
• Maintain Help Desk at Reception of the Hospital.
Facilitation and Counseling
Aarogya Mithra is Friend of Health. Aarogya Mithra is a concept unique to Dr. YSR Aarogyasri Health Care Trust implemented schemes. Aarogya Mithra acts as facilitators for the patients. In fact they form face of this scheme in the villages and in the network hospitals.
Identification & Verification of documents
• Receive the patients, verify the documents, register them and direct them to the MEDCO (Medical Coordinator) for further screening and investigations.
• Manually verify patients Ration card, Dr. YSR Aarogya Sri Health card, identity proof and referral card, if any.
• After verification of patient details in online EPDS / Navasakam portal search if details are not available enroll the patient first.
• If the details are available in online card search under Dr. YSR Aarogyasri portal and register the patient.
• Once the registration is done Dr. YSR Aarogyasri Patient Registration form is generated and Aarogya Mithra should sign and hand it over to the patient.
• Facilitate the patient for a cashless treatment .
Facilitating the Patient to MEDCO for basic diagnosis
• Should guide the patients to MEDCO.
• Ensure that MEDCO generates DTRS (Diagnostic Test Requisition Slip) for every patient as required.
• Facilitate the patient for free diagnostics.
Admitting the patient if patient needs to convert to IP
• On verifying the test reports MEDCO makes the patient as Out Patient (OP) or Inpatient (IP).
• If the patient is OP, Aarogya Mithra has to counsel the patient that he/she does not require the surgery and can improve the health by taking medicines as prescribed by MEDCO.
• If the patient is IP, Aarogya Mithra has to counsel the patient regarding cashless facilities available in the scheme.
• Responsible for Submitting preauth from his login after raising the preauth from the MEDCO login
• Facilitate early evaluation and prevent delay in approvals by submitting the preauthorization complete in all respects.
• Ensure that patient is on bed from the time Patient is admitted till the approval is obtained. Maintenance of Registers and regular round to all the NWH Patients
• Regular rounds in the wards and ensure that the patient is getting all the benefits of the Scheme.
• Ensure that Hospital is giving free Quality food, medicines to all the Dr. YSR Aarogyasri Health Care Trust implemented Schemes In-Patients.
• Any complaints or grievances noticed should be escalated to Superiors. Daily On-bed visits and updating the patient status in online including the feedback provided by the Patient.
Grievance Redressal
• Register the grievance in Aarogya Mithra login and coordination with Network Hospital management for resolve the issues.
• Reporting of the activities to the Team Leaders, District Managers & District Coordinators or any other designated higher authority
• Any other work as assigned by the District Coordinator/ District Manager in coordination with Trust from time to time.
Discharge facilitation
Ensure that all the updating like surgery, post-operative notes and discharge are done in time on the website by respective hospital MEDCO.
Follow-up medicines facilitation
Aarogya Mithra should ensure that free consultation, investigations & medicines are provided for follow up eligible patients for the identified (135 procedures for Dr. YSR Aargasri and Aarogyaraksha and 177 procedures for EHS (Employee Health Scheme and WJHS (Working Journalist Health Scheme) follow up procedures. Coordinate with MEDCO for initiating and submitting claims for every 3 months during follow up process. Counsel the patients regarding follow up medicine and ensure that the patients get their follow up on the dates provided by MEDCO.
Any other work assigned by the Trust.
Dress Code: Every Aarogya mithra has to wear Apron supplied by the Trust to identify himself as a representative of Trust.
Team Leaders
No of posts : 01
Pay Net Salary  : Rs 15,000/-
Age  : Should be below 65 Years
Qualifications :
(a) Qualifications:- B.Sc.Nursing/ M.Sc.Nursing/ B.Pharmacy/Pharmacy D/ B.Sc.,Medical Lab Technology with good academic record.
(b) Experience: Minimum of 2 years of fulltime experience in hospital services.
(c) Skills:-
i. Excellent communication skills and leadership qualities.
ii. Should read, speak, and write Telugu and English
iii. Able to handle difficult and complex situations.
iv.Demonstrated experience with knowledge of computerized data collection, management, reporting and analysis systems, and
v. Shall have basic understanding of Medical/Surgical specialities and Hospitals administration.
(d) Additional Qualification: Any PG, Experience in Hospital Administration will be preferred
Method of recruitment : Outsourcing
Functions of Network Team Leader:
1. Functions of Ensure patients are taken care by the Mithras & NWH till his/ her recovery.
2. Ensure Mithras are maintaining mandatory documents in the case sheet of the patient.
3. Ensure the Mithras are regularly updating the Help desk Register & IP Status register.
4. Ensure patient consultation with the doctor & required OP investigations are done.
5. Ensure conversion of a patient as OP / IP is done by the MEDCO.
6. Ensuring updating of admission notes / clinical notes / Operation notes is done by MEDCO.
7. Ensure mithras facilitate early submission of Preauthorization.
8. Ensure the NWHs facilitate payment of transportation charges to the patient & obtaining satisfactory letter as per the guidelines given by the trust.
9. Ensure counseling of the patient by mithra regarding post surgery follow up and feedback is being done.
10. Ensure mithras are coordinating with NWH for updating of Pending Pre-auth for want of some documents / details from the hospital. NWHs.
11. Ensure quality food is provided to the patients on timely basis by the NWHs.
Hence, applications are invited from the qualified candidates for the above said posts, from those candidates, who have not crossed the age of '42' years. Age relaxation for upper age limit to those candidates belongs to SC/ST/BC are '5' years and '3' years for Ex-Service Men / Women and 10 years for Physically Handicapped Persons up to a maximum for 52 years. The maximum age shall be reckoned as on 01-10-2020.
The no. of posts notified for recruitment and the remuneration shown against each category is purely tentative and may likely to be increased or decreased.
How to apply :
a) Candidates can download the prescribed format of application using the website of srikakulam.ap.gov.in
b) An amount of Rs.300/- (Rupees Three hundred only) shall be paid towards application fee through demand draft in favor of District Coordinator, Dr. YSR Aarogya Sri Health Care Trust, Srikakulam district from any of the nationalized banks.
c) The filled in application along with all its enclosures as prescribed in the table above, the candidate in person shall submit directly at O/O the District Medical & Health Officer, Srikakulam on or before the last date i.e. on 06.11.2020 by 05-00 PM sharply.
d) Applications sent through post / registered post / courier / mail or any other ways and means will be summarily rejected
e) Application shall be super-scribed with "Application for the post of Aarogya Mithra or Team Leader Otherwise, the application will be summarily rejected.
f) Aadhar and mobile numbers are mandatory
SELF ATTESTED COPIES TO BE ENCLOSED WITH FILLED IN APPLICATION:
1. Filled-in application form with latest Passport size photo affixed.
2. Attested copy of marks memo of SSC ( or) equivalent certificate
3. Attested copies of marks memos of all the years of qualifying examination
4. Attested copies of Provisional / Permanent certificate of qualification
5. Attested copy of permanent registration certificate of the respected council / Board
6. Attested copy of latest caste certificate (in case of SC/ST/BC)
7. Attested copies of study certificates from Class–IV to X where the candidate studied
8. Attested copy of latest physically handicapped certificate / Ex-Servicemen(if applicable)
9. Attested copy of experience certificate of the candidate (if applicable )
10. Attested copy of sports certificate along with eligibility certificate obtained from the District Sports Development Authority i.e. DSDO.
11. Attested copy of Aadhar certificate of the candidate (mandatory)
12. Demand Draft / Banker's cheque for R.300/- drawn from any nationalized bank in favour Of District Coordinator, Dr. YSR Aarogya Sri Health Care Trust, Srikakulam.
NOTE :-
i) If attested copies of Caste certificate / physically handicapped certificate / Ex- Serviceman are not enclosed, the candidate will be treated under Open Category.
ii) If the Study certificates are not enclosed the candidate will be treated as Non-Local.
iii) If any of the self-attested copies noted in the table above have not enclosed by the candidate, the application will be summarily rejected.
iv) Application shall be submitted in the format enclosed to these guidelines only.
SELECTION PROCESS:-
A) Receipt of applications, scrutiny of applications, display of provisional merit list with 65% of aggregating on the total merit.
B) An exam will be conducted to know the computer skills of the candidates and a maximum of '0' to '15' marks will be allocated basing on the test result.
C) Later, interviews will be conducted to the candidates, whom were been stood on the top basing on their merit including the computer skills marks. They will be awarded maximum of '0' to '20' marks during the interview.
D) Rule of Reservations will be followed as per the Rule 22 of AP State and Subordinate Services.
CONDITIONS ON APPOINTMENT:-
The candidate selected and appointed on outsourcing basis shall not be regarded as a member of the service in which the post to which he/she is appointed, is included, and shall not be entitled by reason only of such appointment, to any preferential right to any other appointment in that or any other service. The department or the person may revoke the contractual appointment or discontinue the contract by giving one month's notice in writing on either side. This contract would automatically cease to operate on lapse of contract period and both parties will be discharged of their respective obligations and liabilities without any formal or informal communication.
Last date for Submission of applications : 06.11.2020 - 5.00pm
See All   M.Pharm Alerts    B.Sc Alerts    B.Pharm Alerts   Andhra Pradesh Alerts
See All   Other Jobs  in our Database