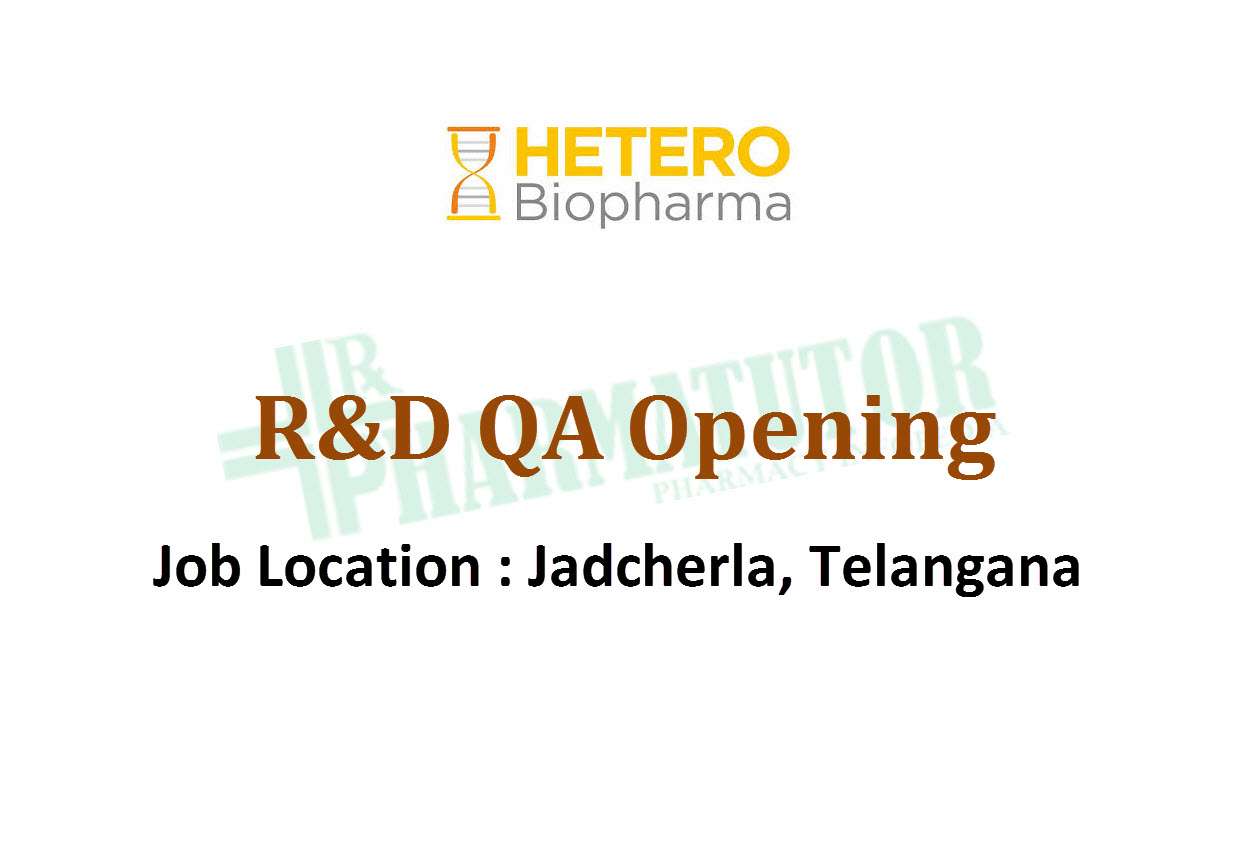 The leading edge of Hetero Group, Hetero Biopharma, is steadily establishing itself as a path breaking Biosimilar developer. As a strong R&D driven company offering some of the blockbuster Biosimilar Drugs, we at Hetero Biopharma are bringing about a paradigm shift in the way patients suffering from various chronic conditions are treated.
Department : R&D QA
Designation : Asst Manager/Deputy Manager
Experience : 5 Yrs. to 8 Yrs.
Job Location : Jadcherla (Telangana)
Job Responsibilities
1. Responsible for Quality & Compliance of the R&D Lab (Analytical R&D).
2. To report and update daily activities to R&D QA Head.
3. To represent R&D QA for projects intended for EU launch.
4. To ensure data integrity and compliance at R&D.
5. To ensure stage gate compliance during product development and technology transfer.
6. Prepare and review of R&D QA SOPs and impart training to shop floor team on QA procedures.
7. Responsible to ensure QMS in R&D team. E.g.: Change control, Incident/Deviation/Training system .
8. Responsible for reviewing, authentication of data and approving Technology Transfer and related documents for further transfer to plant QA
9. Responsible for raw data review and approval of analytical documents generated in Analytical R&D
Share your CV to Edukondalu.m@heterodrugs.com, HDL3hr@heterodrugs.com
See All   B.Pharm Alerts   M.Pharm Alerts    Ph.D Alerts   Telangana Alerts
See All   Other Jobs  in our Database