Vacancy for Laboratory Manager at TTCRC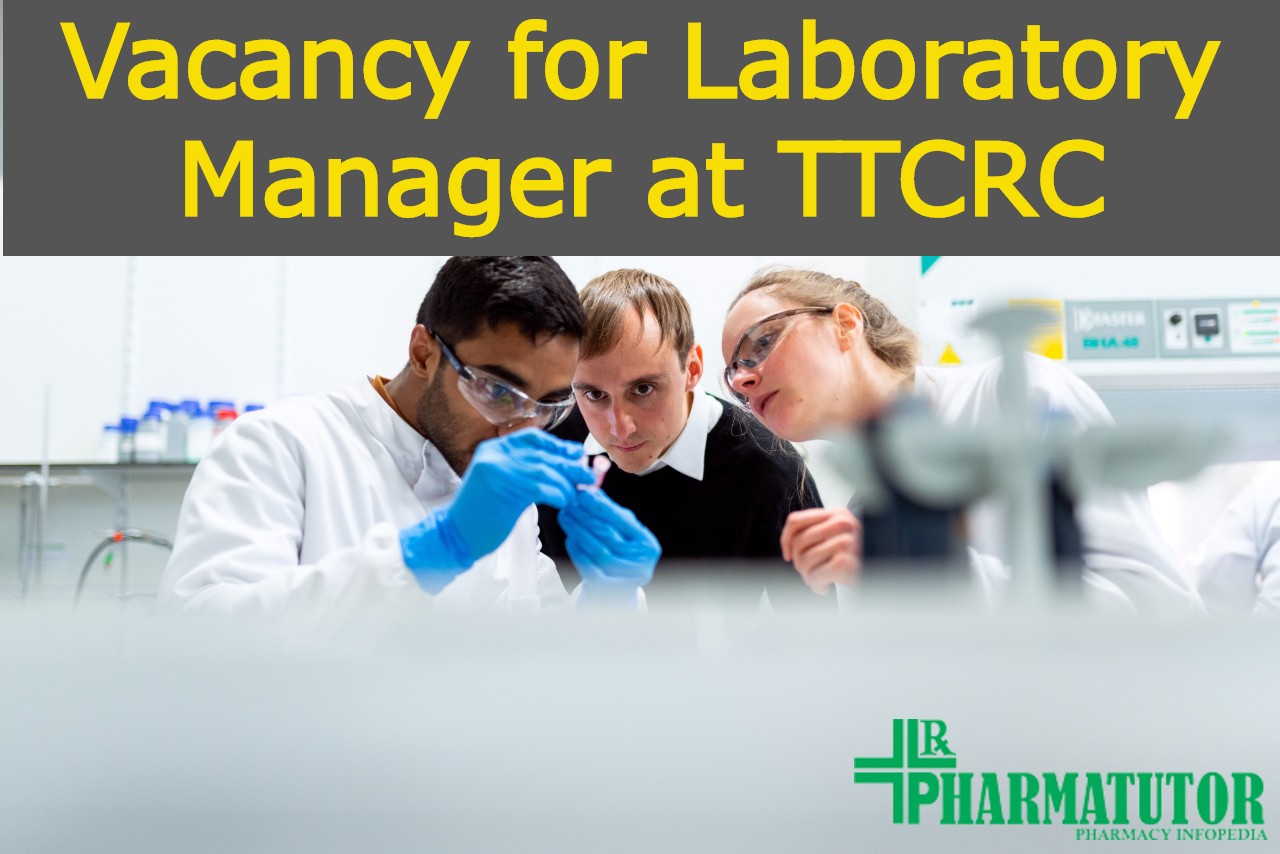 The Tata Medical Center (TMC) is a multispecialty institution for tertiary cancer care based in New Town, Kolkata. At TMC, clinical and research activities are integrated to provide state-of-the-art care for patients with cancer. This integration is enabled by the Tata Translational Cancer Research Centre (TTCRC), the research arm of TMC. TTCRC is within a dedicated academic space and spread over 3 floors. At TTCRC, a multidisciplinary team of clinicians, scientists, academics and industry professionals collaborate to develop a systems medicine approach in cancer research.
Post : Laboratory Manager
The Position
This is a key position within the research infrastructure. The research groups include biorepository, clinical research unit, cell biology and genomics. In addition there are administrative as well as domestic staff who support the centre. Dedicated laboratory spaces are on floors 2 and 3 and office space/meeting rooms are on floor 4. The ground floor has a reception area with adjacent meeting room. Your primary responsibility will be to provide management support for the laboratory research in genomics, proteomics molecular and cellular biology in the field of cancer. The post holder will interface with the clinical and laboratory teams to facilitate all aspects of research management. In detail, the post holder is required to manage the ordering for the lab, maintaining budget, writing and reviewing grants, manuscripts, recruitment and liaising with HR and Finance. The post holder will have a designated desk and computer.
Minimum required qualifications/experience
MSc in Biological Sciences, including Life Sciences, Biotechnology, Cell & Molecular Biology, Microbiology and Pharmacology, a PhD is desirable.
Appointment and reporting
Appointment to the position will initially be for 3 (three) years. The first year is probationary Confirmation in the position and progression to years 2 and 3 is subject to satisfactory review of performance through periodic appraisals of performance. Appraisals will also determine salary increments and promotions. The consolidated monthly salary is based on experience and qualification. Promotion and review of salary is performance based. The position is funded by a centre grant from the Tata Consultancy Services. The successful applicant will respond to the group leads and report to the Director and Associate Director.
Submission of applications by post or by e-mail to:
Mr Suvasish Mukherjee; Head, Human Resources; Tata Medical Center; 14 Major Arterial Road (East-West); Newtown, Rajarhat; Kolkata 700 160 e-mail: suvashish.mukherjee@tmckolkata.com
Last date of Application: 4/6/2020
See All  Kolkata Alerts   B.Pharm Alerts   M.Pharm Alerts   M.Sc Alerts
See All   Other Jobs  in our Database
Subscribe to Pharmatutor Job Alerts by Email