Recruitment for Pharmacists at UNMICRC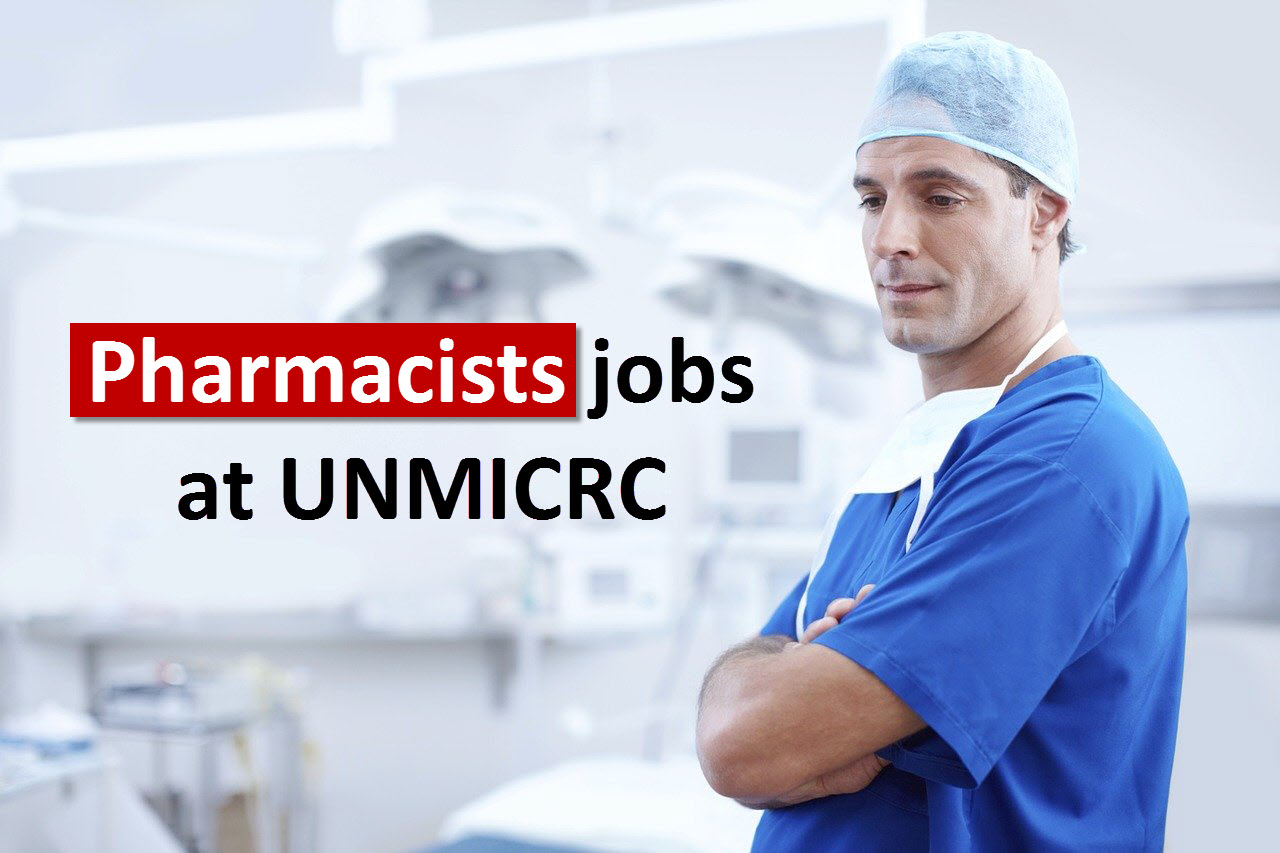 The U. N. Mehta Institute of Cardiology & Research Centre (UNMICRC) is a grant–in–aid autonomous institute promoted by the Government of Gujarat as a public trust . The institute is affiliated to the B.J. Medical College, Civil Hospital Campus, Asarwa, Ahmedabad, Gujarat, which is a Government Medical College.
Post : Junior Pharmacist
Qualification:
• B. Pharm OR D. Pharm. from recognized University/institute/college.
• Registration with Gujarat Pharmacy Council under the Pharmacy act, 1948 is must at the time of appointment.
Experience :
• Experience in a Cardiac Hospital / Cardiac department in Multi-Specialty Hospital / Multi Specialty Hospital/any hospital will be preferred.
Consolidated Remuneration :
• Consolidated remuneration of Rs.12,000/- per month. After 6 months of satisfactory work performance it may increases to Rs.12,500/- per month as per recommendation of the head of concerned department.
• Up to 10% yearly increment on consolidated remuneration per month, will be based on work performance, merit and other criteria decided by the institute.
• Leave, PF, Gratuity and Group Health Insurance and other benefits will be as per rules of the Institute.
Note :
• If needed by the institute, Fresh candidate may be considered for appointment as Trainee for six months. During training, consolidated remuneration will be Rs. 11,000/-per month.
• After completion of successful training, may be considered for appointment as Junior Pharmacist.
• Higher remuneration above consolidated remuneration per month can be considered in a well deserving candidate (on the basis of Seniority, Work Performance at previous Institute, Merit, and Feedback) after negotiation in the interview for selection.
• Selected candidate has to work also at satellite centres of the Institute, sub centres, mobile units and any other place/places on the same terms and conditions as per the sole discretion of Director / Institute.
Important General Instructions and Conditions
1. Applicants should come with all the original documents and self-certified true copy of each document.
a) Proof of Identity & Birth date (License/Aadhar Card/Election card/ Birth certificate)
b) Academic qualification
c) Registration certificate (MCI/GMC)-For medical cadre d) Experience Certificate
e) Passport size photographs-2 f) PAN card
2. All appointments will be on contractual basis, for a period of 2 years. Contract will be renewed after satisfactory work performance during the contract tenure.
3. As per new retention policy of the Institute, higher remuneration can be considered in a very well deserving candidate as per requirement of the Institute considering MCI, work performance status and merit, where last remuneration pay slip is required. Original proof of salary and other allowances is required to be shown before final negotiation and interview.
4. In case of highly deserving candidates, higher remuneration can be negotiated by the selection committee considering merit, seniority, skills, special training or cardiac or critical care cardiac or critical care training and hard press requirement of the institute.
5. Experience in Cardiac Hospital/Cardiac division of Multi‐Super Specialty Hospital / Multi‐ Super Specialty Hospital /Multi specialty hospital will be preferred.
6. Selected candidates are bound by the rules (including discipline conduct rules of discipline conduct & behaviour) and regulations of the Institute as may in force & also bound by the rules and regulations amended from time to time by the institute.
7. Selected candidates have to abide by the protocol / procedure / system decided by the institute from time to time.
8. Your designation, place of posting, department, assignment of duties and job profile etc. is liable to change from time to time as per requirement of the institute. Selected candidates will be required to work at Satellite centres of the institute / sub centres/ OPD units/ mobile units and any other place/places on the same terms and conditions as per sole discretion of Director of the Institute.
9. Computer literacy is essential for all the posts.
10. Entrance exam may be taken before the interview.
11. Place/ department / timing of working will be decided by the institute which includes shift duty/ night duty / emergency/ medical cardiac services etc. as per the need since it is an emergency related tertiary cardiac care super speciality teaching, research and academic institute. Selected candidates for all posts are required to do VVIP duty compulsory, emergency duty, Night duty, teaching, academic, research & training as per requirement of the institute. Duty hours will be decided by the Institute.
12. Institute reserves all rights to make any necessary changes in criteria / rules.
13. All selected candidates have to mark their attendance through biometric punching (in & out) compulsory.
14. Selected candidates have to undergo training as per requirement of the institute. Appointment is subject to medical fitness and police verification.
15. If it is found that now or at any later stage the declaration or information furnished by the selected candidates for seeking employment are false and / or misleading and / or it is found that you have will-fully suppressed any information(s) to the institute, your selection / appointment shall be liable to be cancelled / terminated.
16. Selected candidates are required to join within seven days from the date of receipt of appointment order / offer letter or within the time limit extended on your request in writing, failing which your appointment order / offer letter will be treated as cancelled. 17. Institute can consider video calling interview, if candidate is unable to attend the interview personally for teaching medical post & if required.
18. If applicant comes late after the stipulated time as per mentioned in the interview schedule, his/her candidature will not be considered.
19. Relaxation in case of age, experience and qualification can be considered for deserving candidates.
20. Those applicants who are not qualifying as per advertised criteria will not be considered.
21. Institute has right to change or postpone interview date, time & place which will be updated on website.
22. Selected candidates will abide by general rules of the institute.
23. Institute will conduct Campus interview and selection will be done after completion of all interviews (i.e. campus, walk-in, wanted).
24. No TA / DA shall be given to appear for Interview and also in case of cancellation or rescheduling of interview.
Those candidates who wants to come personally for walking interview should come at following venue before one hour of scheduled time.
Interview date : 29-05-2020
Interview Time : 01:00 PM to 03:00 PM
Venue:
Interview will be held on 4th Floor, New Building
U.N. Mehta Institute of Cardiology & Research Centre,
Civil Hospital (Medicity) Campus, Asarwa, Ahmedabad 380016
Note :
In view of present scenario, Interview will be conducted by video calling / WhatsApp video calling/Telephonic. For this candidate have to send updated resume with following documents in advance to email on hr@unmicrc.org.
• Present Address Proof (License/Aadhar Card/Election card)
• Academic qualification
• Registration certificate (MCI/GMC/Other State Council)
• Experience Certificate
• PAN card & Aadhar Card
• Email Id & WhatsApp Video Calling Number
See All   B.Sc Alerts   B.Pharm Alerts   M.Pharm Alerts  Ahmedabad Alerts
See All   Other Jobs in our Database
Subscribe to Pharmatutor Job Alerts by Email