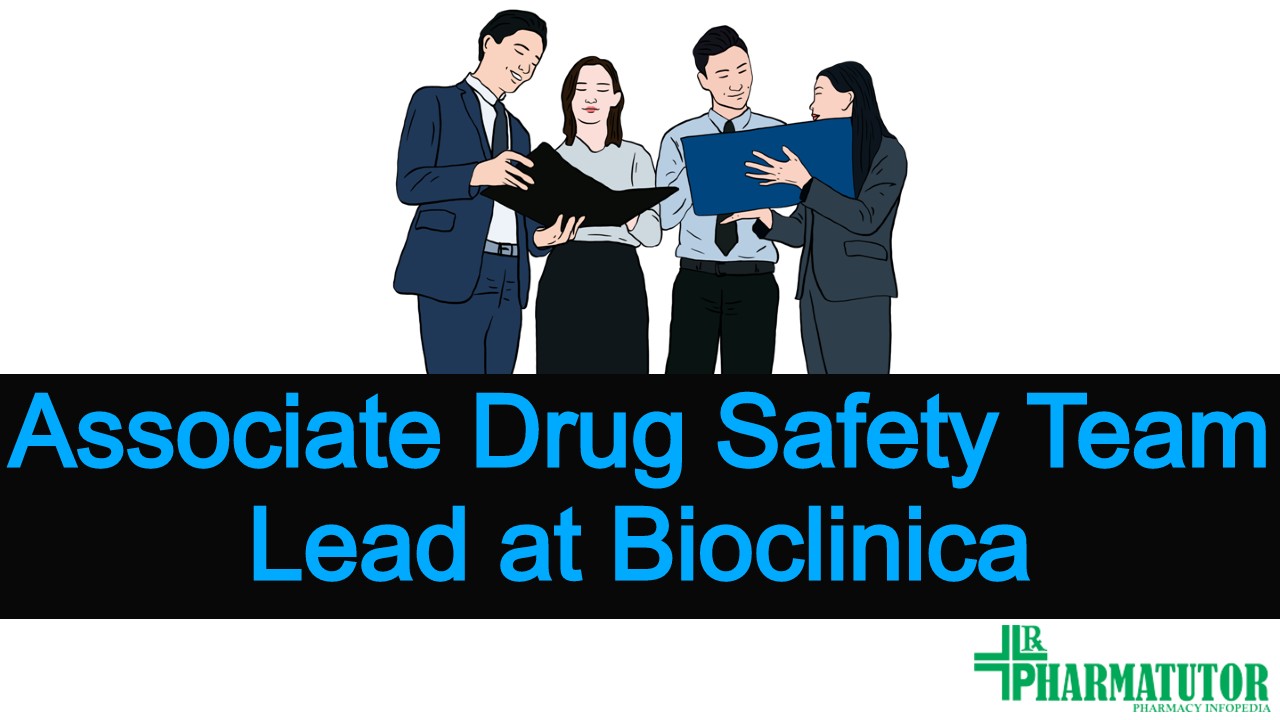 Bioclinica is utilizing data and technology to enable more efficient trial conduct. We are looking at ways to reduce the size of the trials, provide greater clarity into the effect of the drug, and to reduce the amount of complexity in the trial. We do this by improving trial design and utilizing advanced analytics to identify patients who would be high responders for a particular clinical trial.
Post : Associate Drug Safety Team Lead
Job Description
• Supervision and coordination of following activities:
• Lead and manage the projects
• Supervise all project related activities.
• Communicate between the Project Manager and the team.
• Record, maintain and track the metrics for both team members and project performance.
• Review and evaluate AE case information to determine required action based on and following internal policies and procedures.
• Process current incoming cases in order to meet timelines.
• Provide guidance for Data entry.
• Following up with sites regarding outstanding queries.
• Follow-up on reconciliation discrepancies.
• Follow departmental AE workflow procedures.
• Train and mentor new team members as per requirements of the project.
• Delegate tasks and responsibilities to appropriate personnel
• Identify and resolve issues and conflicts within the project team
• Act as guide, coach and counselor for the team
• Following up with sites regarding outstanding queries and reconciliation of discrepancies
• Closure and deletion of cases
• Follow departmental AE workflow procedures
• Oversee, mentor and guide the activities of the Drug Safety and Senior Drug Safety Associates
• High level of proficiency at all workflow tasks
• Perform any other drug safety related activities as assigned
Candidate Profile
• Subject Matter Expertise in Safety database
• Must have good presentation skills and the ability to give presentations.
• Knowledge of the Life Sciences Industry a plus. 
• Experience in entire drug development life cycle.
• Relevant product and industry knowledge
• Experience with relevant safety databases and software applications
Communication Skills:
• Requires a proactive approach and excellent written/oral communication and interpersonal skills.
• Strong interpersonal skills required to interact with clients, management, and peers effectively.
• Effective cross-department communication.
• Ability to document and communicate problem/resolution and information/action plans.
Technical Skills:
• Person should be familiar with MS Office tools/Data base and other applicable software.
• Ability to educate/ train the team members as needed.
• Maintaining Pharmacovigilance systems including global safety database.
Other Skills:
• The ability to contribute to a team environment with a high degree of professionalism and skill. Demonstrated flexibility within a dynamic, fast-paced, cross-functional team. Demonstrated ability to complete multiple tasks concurrently and deliver results in a fast-paced environment. Ability to perform under stringent timelines.
Compliance:
• Awareness of organizational policies & procedures governing his/her job responsibilities. Awareness and compliance of QMS & ISMS policies & procedures and their impact at his/her job level. Should understand escalation matrix and escalate to the next level whenever incidents happen which are not in compliance with organizational, QMS & ISMS policies and procedures.
Years of Experience: 3 to 4 Years of industry related experience
Education: MBBS / MD or B pharm / M pharm / MBA
Experience: More than 3 years of experience in Pharmacovigilance /Pharmaceutical / Clinical research professional.
Additional Information
Experience : 3-4 years
Qualification : MBBS / MD or B.Pharm / M.Pharm / MBA
Location : Mysore
Industry Type : Pharma/ Healthcare/ Clinical research
End Date : 15th June, 2020
See All   M.Pharm Alerts   M.Sc Alerts   B.Pharm Alerts   Mysore Alerts
See All   Other Jobs  in our Database