Apply for various Research Internship at INST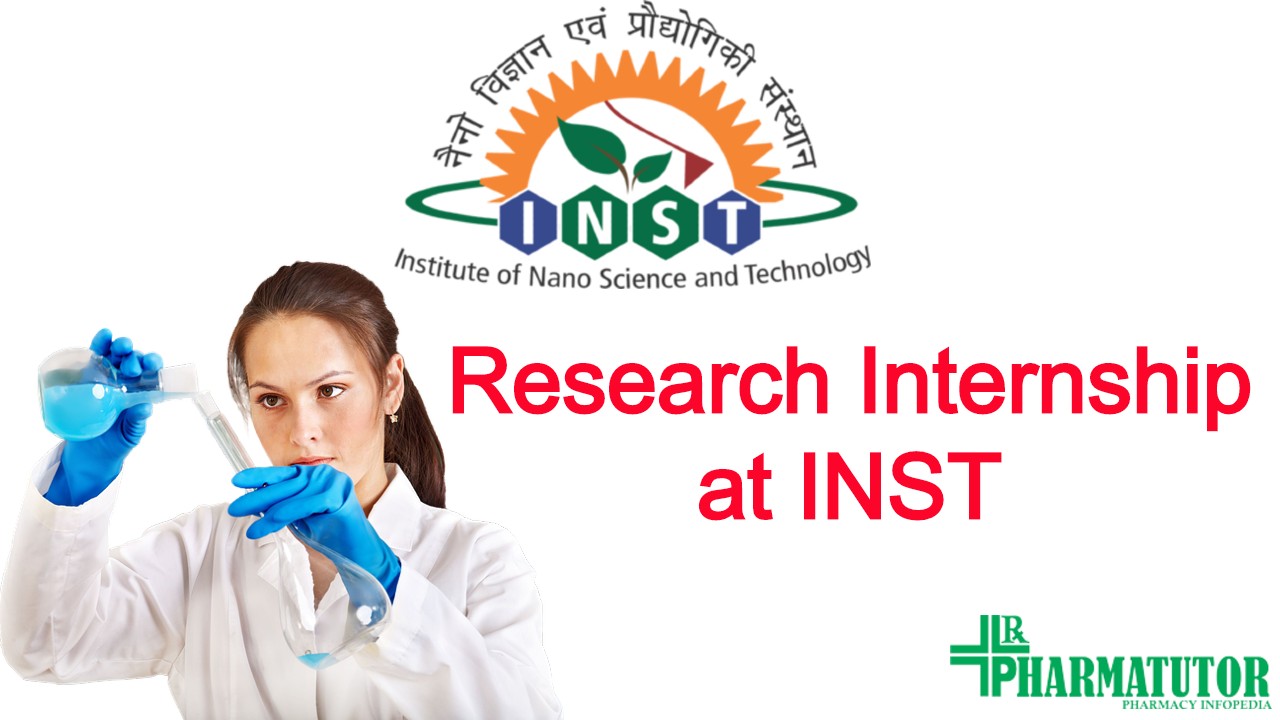 Institute of Nano Science and Technology Mohali provides an opportunity to exceptionally good undergraduate students to execute an innovative research and development project under the guidance of INST faculty. The students from different institutions including IITs, NITs, IISERs, Central Universities as well as several State Universities across the country have been carrying out their research internships at INST. Preference will be given to the students for research internship who have their own fellowship awarded from KVPY, BIRAC, IASc-INSA-NASI Summer Research Programme, Inspire Programme (DST) or any other agency of Govt. of India.
Summer Internship: May-July (Date of application: 1st March to 21st March -every year)
Short Term (3-6 Months) : June-December (Date of application: 1st April to 21st April-every year)
Short Term (3-6 Months) : January-June (Date of application: 1st Nov to 21st Nov-every year)
Research Internship (1 Year) : Last date of application: (Applications are accepted round the year)
Eligibility: Full-time registered students from Basic Sciences/Applied Sciences/Engineering Institutes/Universities pursuing master degree / M.Sc / M.Tech. / M.Pharm. are eligible for INST's Research Internship Programme at Mohali (Punjab). In cases of bachelor degree level students (e.g. B.Sc/ B.Tech./ B.Pharm etc.), only very few exceptional and bright candidates will be considered for the internship program at INST.
* Applications for less than two months will not be accepted.
Application Process for Summer/Short-term Internship:
• Students from any Basic Sciences/Applied Sciences/Engineering background having relevance to nanoscience and nanotechnology may be accepted for research internship. The selected candidate can be assigned to work with the Scientist different from their preference list due to various reasons.
• It is advised to apply through online application mode only and give the preferred scientist name during form submission. One can go through the profiles of INST scientists and then decide the preference according to their research area and the area of interest of candidate. Contacting multiple scientists at the same time at INST should be avoided. This may lead to the notion of unclear research interest of candidate and ultimately may lead to rejection of application.
• To apply, candidates need to fill the online application form via link given below.
• Mobile scan copy or poor scan quality will not be accepted and may lead to rejection. Only upload the required documents while filling online form, no extra attachments accepted.
• After the submission of online application form, it will be scrutinized by INST. If selected, the offer may be given only if the supervisor (scientist at INST) agrees to provide the required training and facilities for the internship at INST.
• The selected candidates will be intimated via email approximately within one month after the application deadline (as mentioned above) for admission at the INST Research Internship Programme.
• Application Fee For this time, INST is not charging for any internship fee. But, a fee structure may be implemented any time without any prior notice. Currently, INST does not have hostel facility, thus, students shall have to arrange their own accommodation. (A number of shared/PG accommodations are available nearby the institute). Students can avail dinner and lunch services at INST canteen on paid basis. No TA will be paid for joining the institute for internship program.
• Selected candidates will be informed via email. The training certificate will be issued by the Coordinator, Research Internship Program, after satisfactory completion of the training.
See All   M.Pharm Alerts   M.Sc Alerts   B.Pharm Alerts   Mohali Alerts
See All   Other Jobs  in our Database
Subscribe to Pharmatutor Job Alerts by Email