Vacancy for Junior Research Fellow at Regional Centre for Biotechnology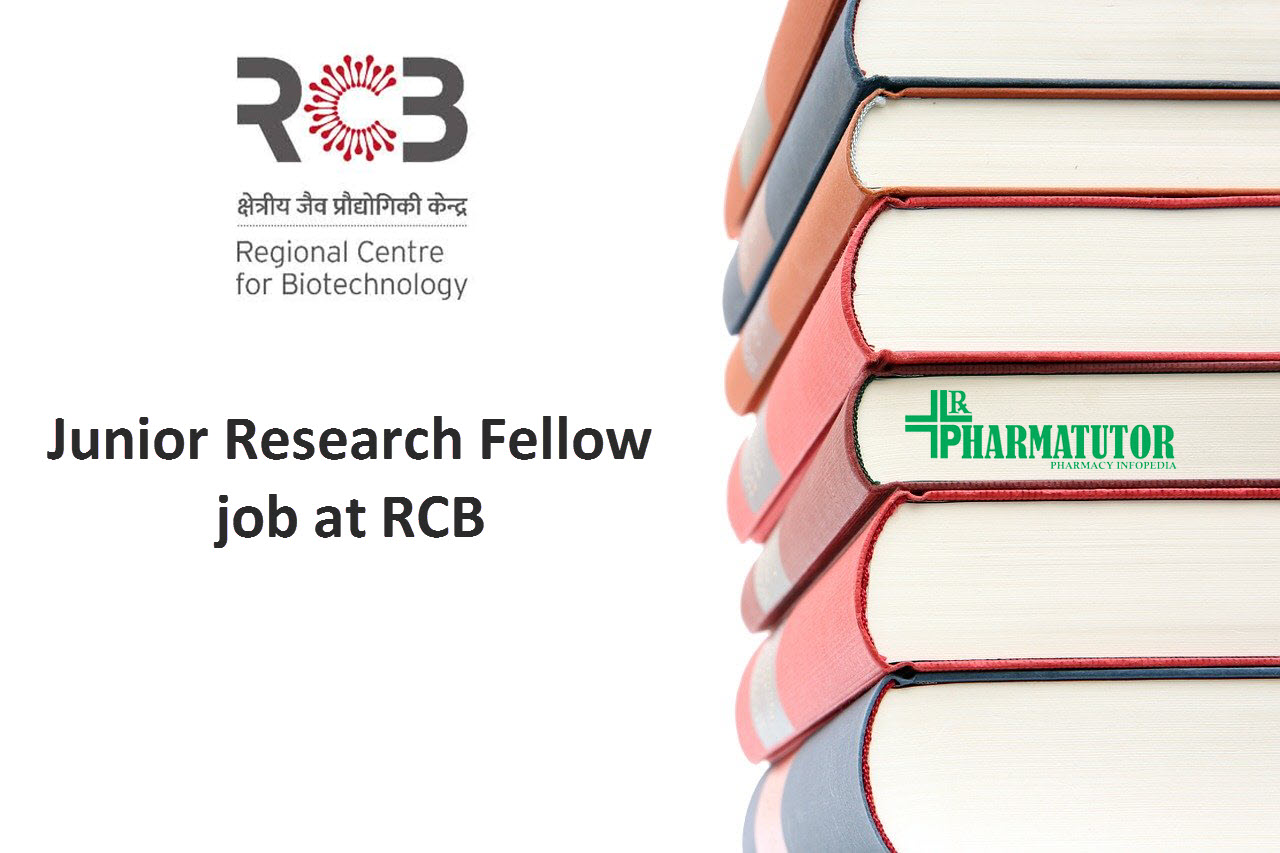 Regional Centre for Biotechnology (RCB), an Institution of national importance established by the Department of Biotechnology, Govt. of India, with regional and global partnerships synergizing with the programmes of UNESCO. The primary focus of RCB is to provide world class education, training and conduct innovative research at the interface of multiple disciplines to create high quality human resource in disciplinary and interdisciplinary areas of biotechnology in a globally competitive research milieu.
Post : Project - JRF
Title of Project : Mechanism of rapid propagation of dengue virus during infection. DBT project (BT/PR22985/MED/29/1168/2016).
Duration : Upto 8th March, 2021, may be extended on extension of project duration.
Essential Qualifications : M.Sc. or any other equivalent course in Biotechnology with at least 60% marks. Any national level JRF eligibility test such as NET, GATE, etc. qualified.
Desirable : Significant experience in immunology techniques including flow cytometry analysis and sorting of human and mouse cells is expected. A certificate of experience (from related principal investigator) for above immune techniques may be uploaded.
Principal Investigator : Dr. Prasenjit Guchhait, Professor.
Fellowship : Rs. 31,000+ HRA as per DBT guidelines.
Interested candidates should apply online by June 10th 2020, 5.00 PM.
The shortlisted candidates will be informed by 15th June, 2020, 5 PM through email to appear in the online interview to be held at 10.00 AM on 25th June 2020.
Institute will inform the details to the shortlisted candidates. For any query you may contact PI at 1292848821.
Please upload the copies of the following documents:
1) MSc or any other equivalent course in Biotechnology.
2) National Level JRF eligibility test certificate
3) Certificate of experience about FACS techniques.
Regional Centre for Biotechnology,
NCR Biotech Science Cluster,
3rd Milestone, Faridabad- Gurgaon-Expressway,
Faridabad 121001, Haryana
See All   B.Pharm Alerts   M.Pharm Alerts    Ph.D Alerts   Haryana Alerts
See All   Other Jobs  in our Database
Subscribe to Pharmatutor Job Alerts by Email