Require Medical Writer at IQVIA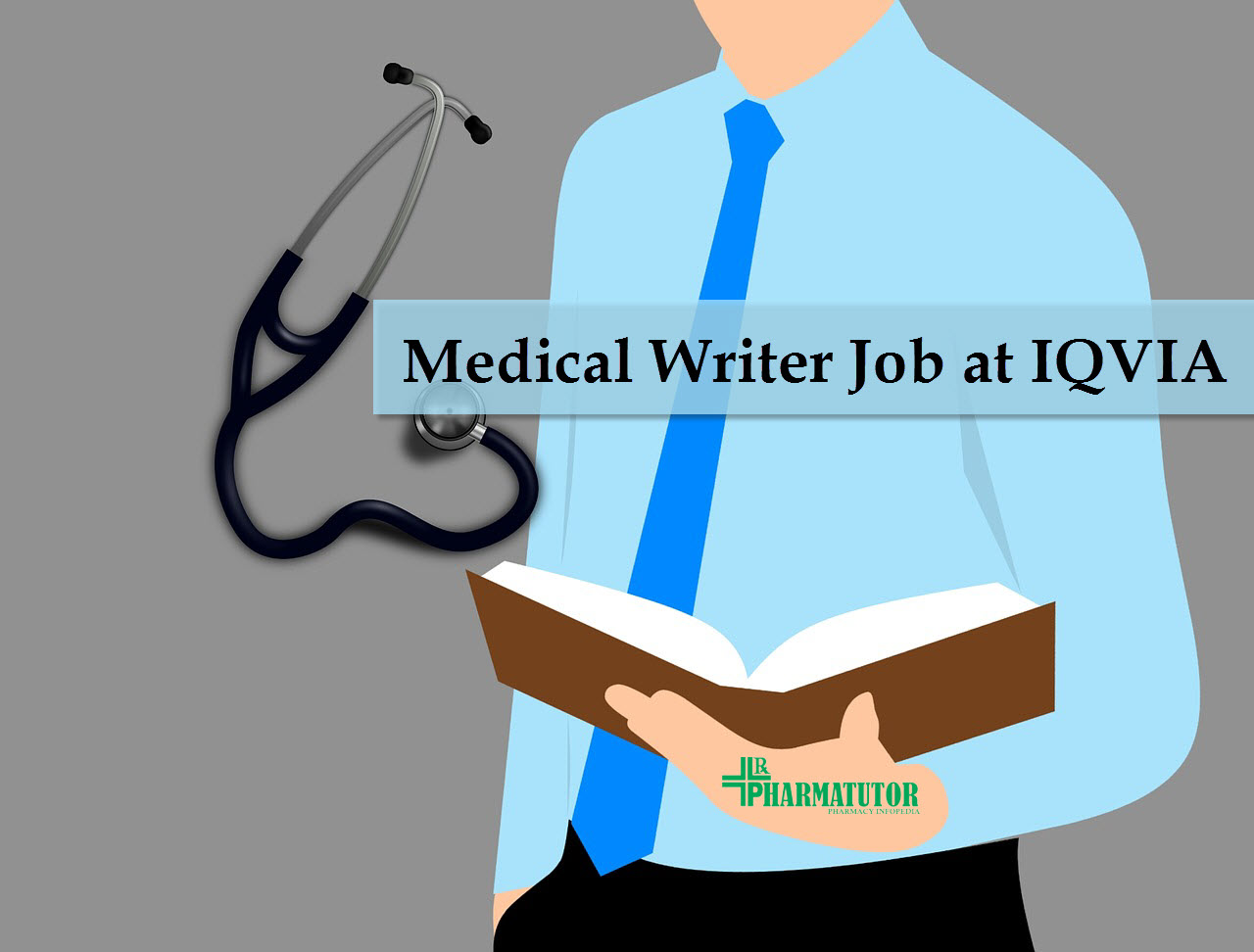 IQVIA™ is the leading human data science company focused on helping healthcare clients find unparalleled insights and better solutions for patients. Formed through the merger of IMS Health and Quintiles, IQVIA offers a broad range of solutions that harness the power of healthcare data, domain expertise, transformative technology, and advanced analytics to drive healthcare forward.
Post : Medical Writer 2
Job Description
• Acts as Lead Medical Writer on more advanced writing projects and performs competently, with guidance from senior staff as required. Takes responsibility for preparation of assigned documents to a high standard, working in accordance with Quintiles SOPs and the customer's requirements. Identifies project needs, tracks project timelines and implements client requests with senior review.
• Participates in both internal and external project team meetings and liaises directly with the customer on medical/technical writing issues, including setting of project timelines, as appropriate and with senior support as needed.
• Facilitates appropriate internal review of assigned documents and takes responsibility for on-time delivery.
• May perform QC review of documents or parts of documents prepared by more senior staff.
• May deliver basic level training to small groups or individuals within Quintiles on the role of the medical/technical writing processes and specific client report templates, processes, and requests.
• Takes responsibility for managing workload for assigned projects and tasks, in collaboration with senior staff.
• Keeps abreast of current data, trends, medical and/or technical writing/regulatory knowledge, developments and advances in area of drug development/medical and/or technical writing.
• Complies with Company SOPs and participates in the implementation of new SOPs.
Candidate Profile
• Minimum 5-7yrs of experience in medical writing with hands on investigator brochure, protocols, clinical study protocol.
• Excellent standard of written English, and ability to communicate fluently and effectively in English, both in writing and verbally.
• Familiarity with the structural and content requirements of clinical or method validation and study reports, protocols, and similar documents for internal and external clients.
• Ability to integrate, interpret, and summarize data from a variety of sources in a clear and concise manner.
• Competence in completing good first draft technical reports or clinical reports within a standard timeframe with limited guidance.
• Good understanding of common statistical methods used in clinical trials or pharmaceutical work and/or interpretation of their results.
• Ability to give a presentation to a project team and/or customer on project-specific topics, e.g. on lessons learned.
• Ability to identify deficiencies, errors, and inconsistencies in a protocol or report.
• Ability to effectively review a statistical analysis plan and to identify deficiencies, errors, and inconsistencies in statistical output as related to acceptance criteria according to SOPs.
• Confidence in building relationship with customer and discussing medical/technical report writing issues with customers in person, via e-mail or on the telephone.
• Can provide thorough, appropriate and sensitive feedback to peers upon request to review a document.
• Ability to work on several projects at once while balancing multiple and overlapping timelines.
• Ability to assess workload and suggest prioritization to senior staff.
• Demonstrated abilities in collaboration with others and independent thought.
• Knowledge of regulations relevant to medical writing/technical writing, such as Good Laboratory Practices (GLP) and
other relevant regulatory agencies (e.g., OECD, MHLW).
• Careful attention to detail and accuracy.
• Must be computer literate.
• Ability to establish and maintain effective working relationships with coworkers, managers and clients.
Additional Information
Experience : 5-7 years
Location : Kochi, Kerala
Industry Type : Pharma / Healthcare / Clinical research
Req Id : R1129461
End Date : 30th June, 2020
See All  IQVIA Jobs  M.Pharm Alerts    Ph.D Alerts   Bangalore Alerts
See All   Other Jobs in our Database
Subscribe to Pharmatutor Job Alerts by Email