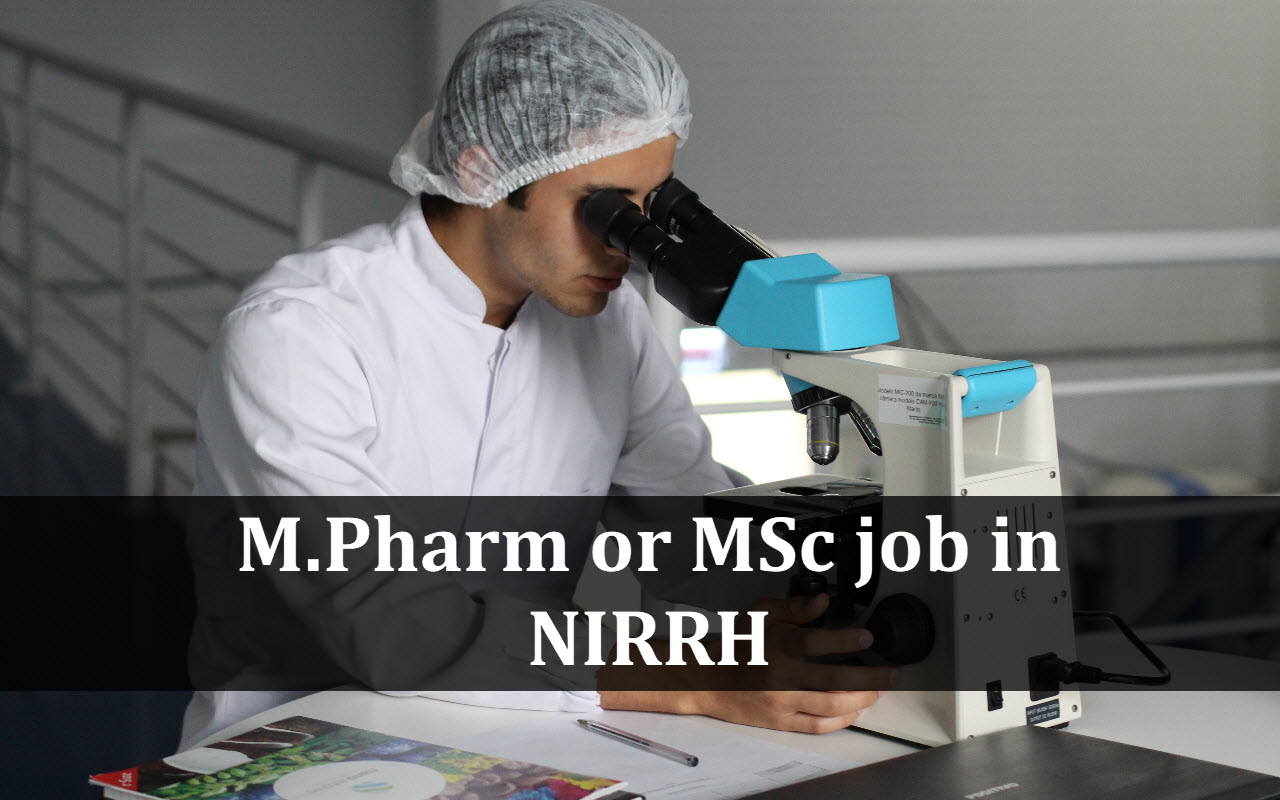 The institute began its journey as a family planning unit in 1954 at the ICRC (Later named as Cancer Research Unit). In 1956, the unit was reorganized as the Contraceptive Testing Unit (CTU). Within 5 years of its inception, the Institute broadened the spectrum of its activities and was therefore renamed as Reproductive Physiology Unit (RPU). During 1956-62, the unit was shifted thrice to accommodate its need for more space. This was paralleled by enormous expansion of its research activities. It was also felt that the unit should work in close collaboration with a public hospital to conduct application-oriented research. This led to the shifting of the Unit to the premises of the Seth G.S. Medical College and K.E.M. Hospital, in 1963 and also a vital administrative transfer, from being governed by the Directorate of Family Planning, Government of India to the Indian Council of Medical Research.
The mandate of the Institute is to address the reproductive health issues of national and global relevance. The institute was established with an objective to develop novel and efficacious modalities for fertility regulation through research and thereby assist the government in its mission to stem the population boom. In the past four decades, however, the institute has grown beyond the mandate with which it was entrusted at the time of its genesis. In the wake of new challenges posed by new socio-economic structure, lifestyle modifications, environmental hazards etc. the Institute has expanded its research agenda across the broad field of sexual and reproductive health, in tune with the needs and priorities projected in the National Population Policy 2000. A comprehensive approach, on various aspects of reproductive health rather than addressing them in isolation, is adopted. Biomedical research, clinical evaluation and social science questions which allow incorporation of research results into policy and decision making are systematically amalgamated in formulating various research programs. Research at the institute is linked to the potential user's perception, and betterment of delivery systems for effectively meeting the healthcare needs. It is intended to promote the use of research results in policy making and planning at the national level, and contribute to the setting of standards and guidelines in the field of reproductive health research. The perspectives and health needs of women and various underserved population groups such as tribal communities, urban slums and adolescents are given special emphasis while formulating research proposals. The programmes also focus on increasing the participation of men in planned parenthood for better reproductive health.
Title of project: "Molecular mechanisms involved in prolactin and dopamine signaling in male reproduction" funded by SERB.
Post: Senior Research Fellow (SRF)
No of Post: one
Salary: Rs. 35,000 + 24% HRA p.m
Essential Qualification:
Post Graduate Degree in M.Pharmacy / MSc in Life Science/ Microbiology/ Biotechnology
OR
Graduate/Post Graduate Degree in Professional Course Selected through a process described through any one of the following and two years of research experience.
a) Scholar who are selected through National Eligibility Tests-CSIR-UGC, NET, including lectureship (Assistant Professorship) or GATE qualified.
b) The selection process through National level examinations conducted by Central Government Departments and their Agencies and Institutions such as DST, DBT, DAE, DOS, DRDO, MHRD, ICAR, ICMR, IIT, IISc, USER etc.
Desirable:
Experience in animal handling, tissue culture and molecular biology techniques.
Age Limit: 35 years
Duration: Upto 06.02.2021 (Extendable upto 2 years)
General Information
1. Age relaxation for SC/ ST/ OBC/ PWD Candidates will be as per the government rules.
2. Qualification/degree should be from a reputed Institution/University.
3. Mere fulfilling the essential qualification/experience does not guarantee for selection.
4. Canvassing in any form will be a disqualification.
5. No TA/DA will be paid either for attending the interview or joining the post.
6. Persons already in regular time scale service under any Government Department / Organizations are not eligible.
7. Written test in the subject area will be held, if required, to shortlist candidates for the interview on the same day depending upon the number of candidates.
8. The Director & appointing authority has the right to accept/reject any application without assigning any reason and no correspondence in this matter will be entertained.
Please give the details of two responsible person of your locality or two references to whom you are known.
Candidates unable to come to ICMR-NIRRH, Mumbai can join interview on WhatsApp/ Skype video call at scheduled time. Details Bio-Data need to be submitted in advance on email so that interview can be conducted online. Bad connection/connection failure from any side will not be the responsibility of ICMR-NIRRH, Mumbai. (E-mail - applications@nirrh.res.in)
Candidates who will be interviewed online, if they are selected, will have to produce original documents of their Qualification, Age, experience and one passport size recent colour photograph before joining. If they are not found entitled, their selection will be cancelled immediately.
Candidates are advised to keep looking at the website of this Institute for any change, results and/or any other information.
E-mail applications are invited on or before 23.06.2020 (12.00 noon) & shortlisted candidates interview will be held on 25.06.2020 between 11:00 hrs. to 13:00 hrs. for the following vacancy purely temporary basis for given duration only.
See All   Ph.D Alerts   M.Pharm Alerts   B.Pharm Alerts   Mumbai Alerts
See All   Other Jobs in our Database