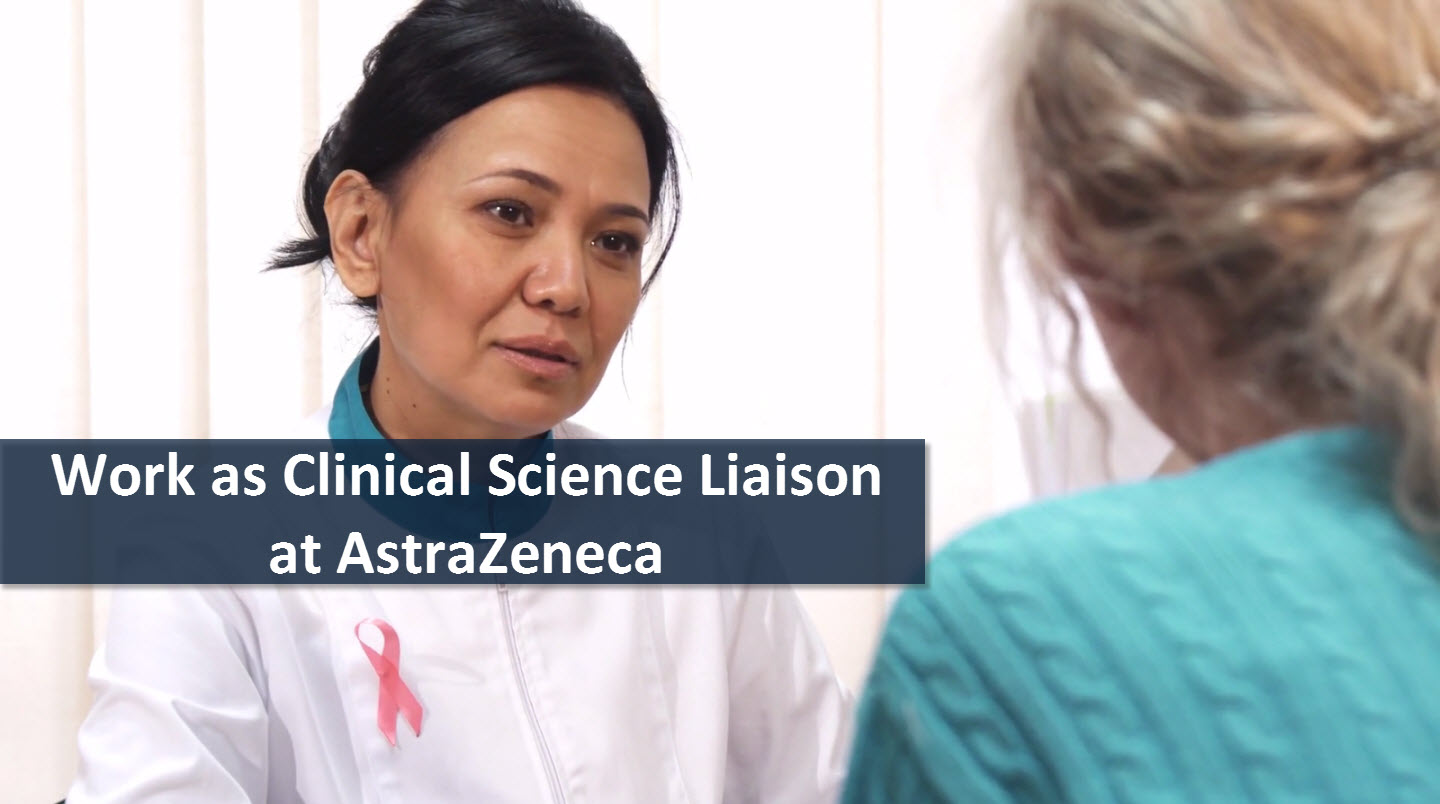 AstraZeneca is an exciting global, innovation-driven biopharmaceutical company. We're inspired by what science can do. Driven by the desire to meet unmet patient needs in our core therapeutic areas. Bold in our thinking. Proactive in pursuing discoveries beyond imagination. At sites across the world, we bring teams together in a spirit of collaboration to turn great ideas into life-changing medicines – strengthening our product portfolio and harnessing the potential of a pipeline across all stages of the drug development process.
Post : Clinical Science Liaison- Oncology
Brief Job Description 
Field-based Medical Affairs position responsible for ensuring clinical practice leaders (e.g., community health care professionals, advanced practice providers, and diverse healthcare decision makers) have the disease awareness and product understanding to support the safe and effective use of AstraZeneca medicines.  The CSL role increases scientific support for approved and post-launch products and pre-label disease education.  This role works closely with field-based customer-facing roles in Medical Affairs and Commercial.
Typical Accountabilities
• Develops scientific partnerships with community healthcare professionals, advanced practice providers, and diverse healthcare decision makers to ensure the safe and effective use of AstraZeneca's approved and post-launch products.
# To liaise with gynecologist, Urologist, pulmonologist, primary care physician & oncologist to improve awareness and diagnosis of ovarian cancer, Lung cancer.
# To work closely with armed forces & ESI for overall improving the referral pathway , awareness and diagnosis.
• Advocates for evidence-based product differentiation and changes in medical practice, including international / national / regional guidelines adoption through local institutional protocols implementation
• Reactively responds to unsolicited requests for product information from clinical practice leaders submitted through the commercial organization (limited scope to respond to unsolicited requests for off-label info)
• Supports promotional speaker program through collaborating with promotional speakers and serving as a speaker – IB, Tier-2/3 cities
• Delivers training to salesforce on assigned products to enhance sales representatives' scientific knowledge and understanding
• Gathers scientific insight from clinical practice leaders to shape brand strategies
• Participates in Key Account Management meetings at local/community healthcare institutions and accounts
• Local or regional awareness campaign ( newsletter, TV channel program, PVR and FM radio events) and hospital based awareness campaign ( nurses, paramedics, pharmacy people )
• Coordination with the internal stakeholders like MME team and the training team for the speaker pool, agreements , SOWs and CDKs.
• Evidence generation activities such as KEE surveys on current practice scenarios, insights on approved molecules.
# Driving HEOR studies to study cost benefit analysis and QUALY
# Creating  thought leaders in oncology by creating strong platforms to resolve the issues currently faced in oncology eco system
# Collaborate with CFT and insurance companies to enable reimbursement for our drugs by creating a value proposition
# Creating a strong medical response tele call for Dr to raise queries and issues.
Collaborate with CFT for patient centric initiatives.
# To work closely with marketing team to develop patient centric initiatives which would enable patients to access our drugs and  staying on the drug  ( eg: app / microsite/ AE management/ patient resource centre)
# Closely working with various organization and creating patient advocacy
# Working on patient  related valued added service which can create a strong differential for AstraZeneca in the oncology space.
Candidate Profile
• Graduation in any discipline.
• Strong interpersonal and communication skills.
• Ability to interact and manage a range of stakeholders both internally and externally
• Advanced scientific degree.
• Clinical experience.
• Thorough knowledge or experience of the pharmaceutical industry.
• Prior experience in a field medical affairs role.
• Knowledge of legislation relevant to pharmaceutical sales and marketing.
• Project and team management experience
Additional Information
Qualification : B.Sc. or B.Pharma
Location : Delhi, Ahmedabad, Chennai, Mumbai
Experience : 2 - 4 Years
Job ID :  R-086603
Functional Area : Oncology
End Date : 21-Jul-2020
See All   M.Pharm Alerts   M.Sc Alerts   B.Pharm Alerts   B.Sc Alerts
See All   Other Jobs  in our Database