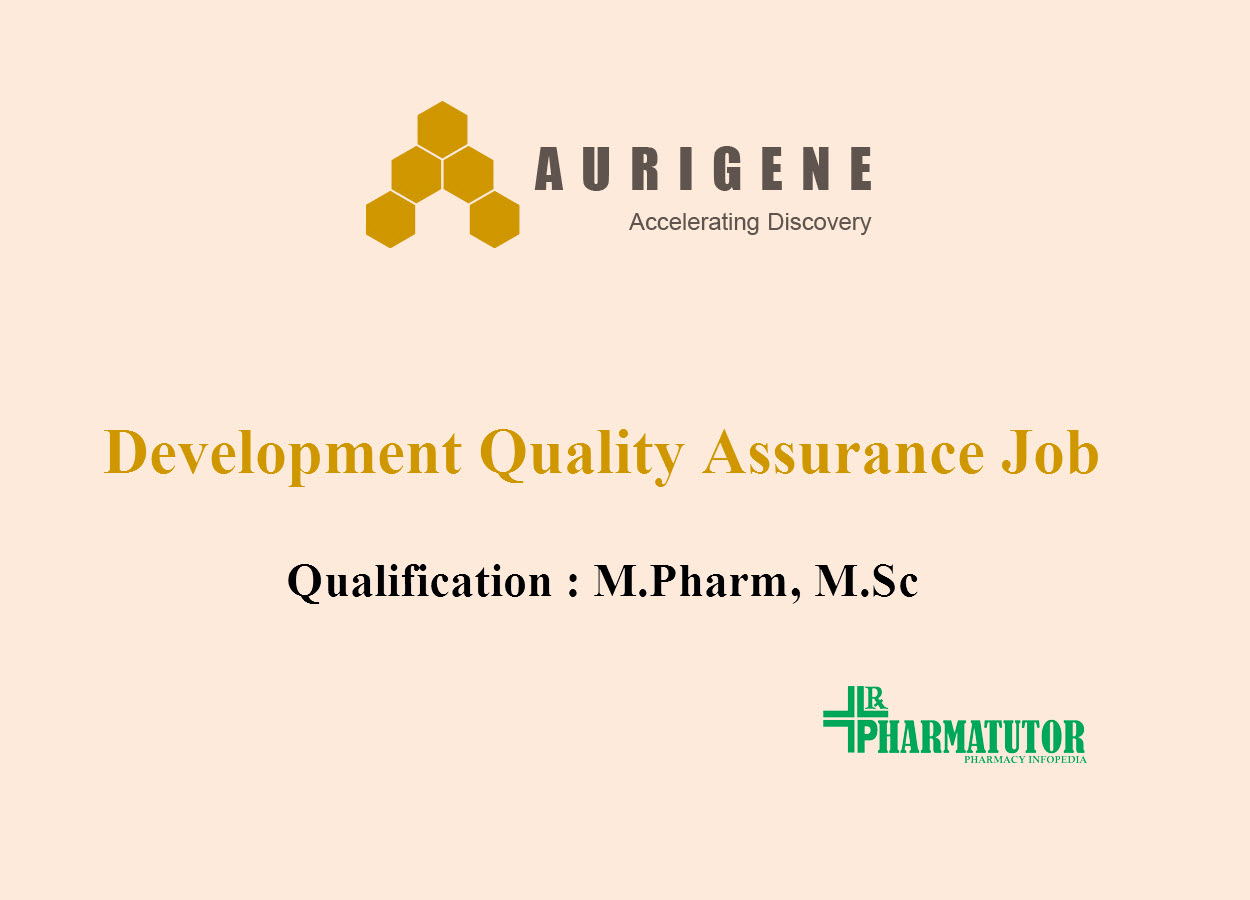 Aurigene is a clinical stage biotech company committed to bringing novel therapeutics for the treatment of cancer and inflammation. Based in Bangalore and Kuala Lumpur, Aurigene has fully integrated Drug Discovery & Development infrastructure from Hit Generation to Clinical Development. Aurigene has pioneered customized models of Drug Discovery & Development collaborations with large-pharmaceutical, mid-pharmaceutical companies and Biotechs.
Post : Executive
Department : Development Quality Assurance (Analytical Quality Assurance - DS/DP)
Qualification : M.Pharm/ M.Sc. (Pharmaceutical Chemistry / Quality Assurance / Analytical Chemistry / Organic Chemistry) with 5 - 7 years of experience
Job Location : Bangalore
Brief Profile
• Review analytical documents from early stage development, technology transfers to pilot production across CMOs.
• Review analytical documents such as protocols, SOPs, test methods, data and reports in collaboration with QC scientists to achieve the highest quality from technical and compliance perspectives.
• Hands on working knowledge on development activities and documents for regulatory submissions including analytical method development/validation, stability protocols and reports.
• Investigate laboratory incidents(OOS & OOT) to identify root cause and CAPA.
• Review data for specification proposals and test methods of raw materials, intermediates, cleaning, APIs and finished products.
• Maintain and track internal departmental documents and reports.
Interested candidates may send their updated resumes with subject line Application for Executive - DQA (Analytical Quality Assurance - AQA) to preeti_s@aurigene.com
See All    B.Pharm Alerts    M.Pharm Alerts    M.Sc Alerts
See All   Other Jobs  in our Database