Recruitment for Medical Writer at PPD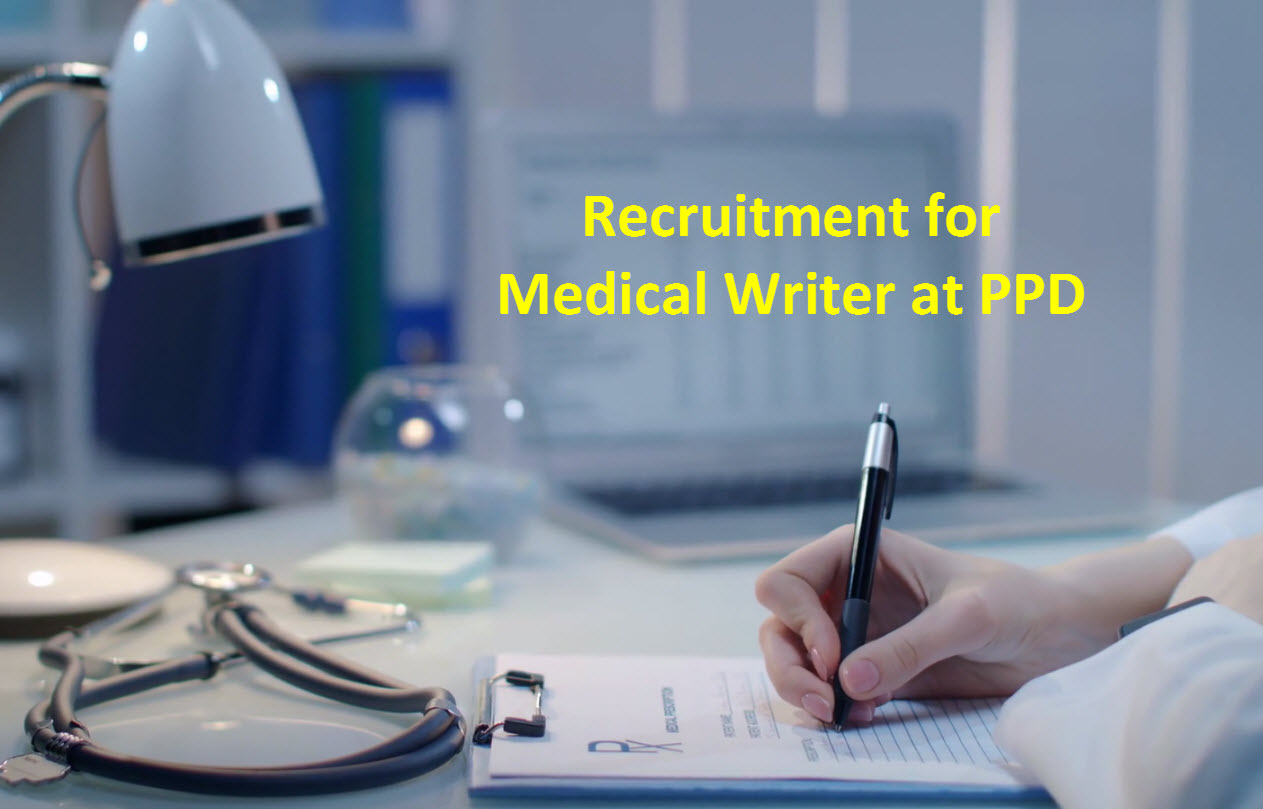 PPD is a leading global contract research organization providing discovery, development and post-approval services as well as compound partnering programs. Our clients and partners include pharmaceutical, biotechnology, medical device, academic and government organizations. With offices in 32 countries and more than 9,000 professionals worldwide, PPD applies innovative technologies, therapeutic expertise and a commitment to quality to help its clients and partners maximize returns on their R&D investments and accelerate the delivery of safe and effective therapeutics to patients.
Post : Med Writer
Job Description
Under minimal supervision, the Medical Writer critically evaluates, analyzes, and interprets the medical literature to select primary resource materials for adequate study design, statistical significance, scientific rigor and absence of bias.    Utilizes professional judgment and creative expertise to integrate the pertinent clinical data into an original summary document that is clear, accurate, concise, comprehensive, and devoid of promotional overtone.  Provides evaluation of medical communication instruments and makes recommendation for corrective action.  Assumes responsibility for ensuring that the finished document is complete, accurate and complies with approved format.
Candidate Profile
Education and Experience : Masters degree in lifesciences with 2 years experience in searching the biomedical literature 2 years experience in interpreting and using medical communication documents
Knowledge, Skills and Abilities: Knowledge of biomedical and pharmaceutical databases (e.g. MEDLINE, CANCERLIT, EMBASE, BIOSIS, IPA) and vendors for accessing them (e.g. DIALOG, OVID, SILVERPLATTER)Knowledge of Boolean logic/operatorsKnowledge of medical terminology and basic statistical/clinical conceptsProblem-solving capabilities and excellent organizational skillsExcellent grammatical and communication skillsWriter skills, i.e. command of outlining, drafting, revising, and reviewingBasic editorial and proofreading skillsDetail-oriented. Methodical. Goal-driven. Good judgment. Able to work with minimal supervisionAbility to prioritizeAdaptable and flexible in natureComputer skills [word processing, spreadsheet, bibliographic management]Good interpersonal skills. Ability to work within a teamPharmaceutical Product Development, LLC is firmly committed to Equal Employment Opportunity (EEO) and prohibits employment discrimination for employees and applicants based on age, race, color, pregnancy, gender, gender identity, sexual orientation, national origin, religion, marital status, citizenship, disability or protected veteran or other status protected by federal, state, and/or local law.
Additional Information
Experience : 2 years
Qualification : M.Sc
Location : Bengaluru
Industry Type : Pharma / Healthcare/ Clinical research
End Date : 25th July, 2020
See All  M.Pharm Alerts    B.Sc Alerts    B.Pharm Alerts  J&J Alerts
See All    Other Jobs in our Database
Subscribe to Pharmatutor Job Alerts by Email