Job for Pharmacist in Office of the Chief District Medical & Public Health Officer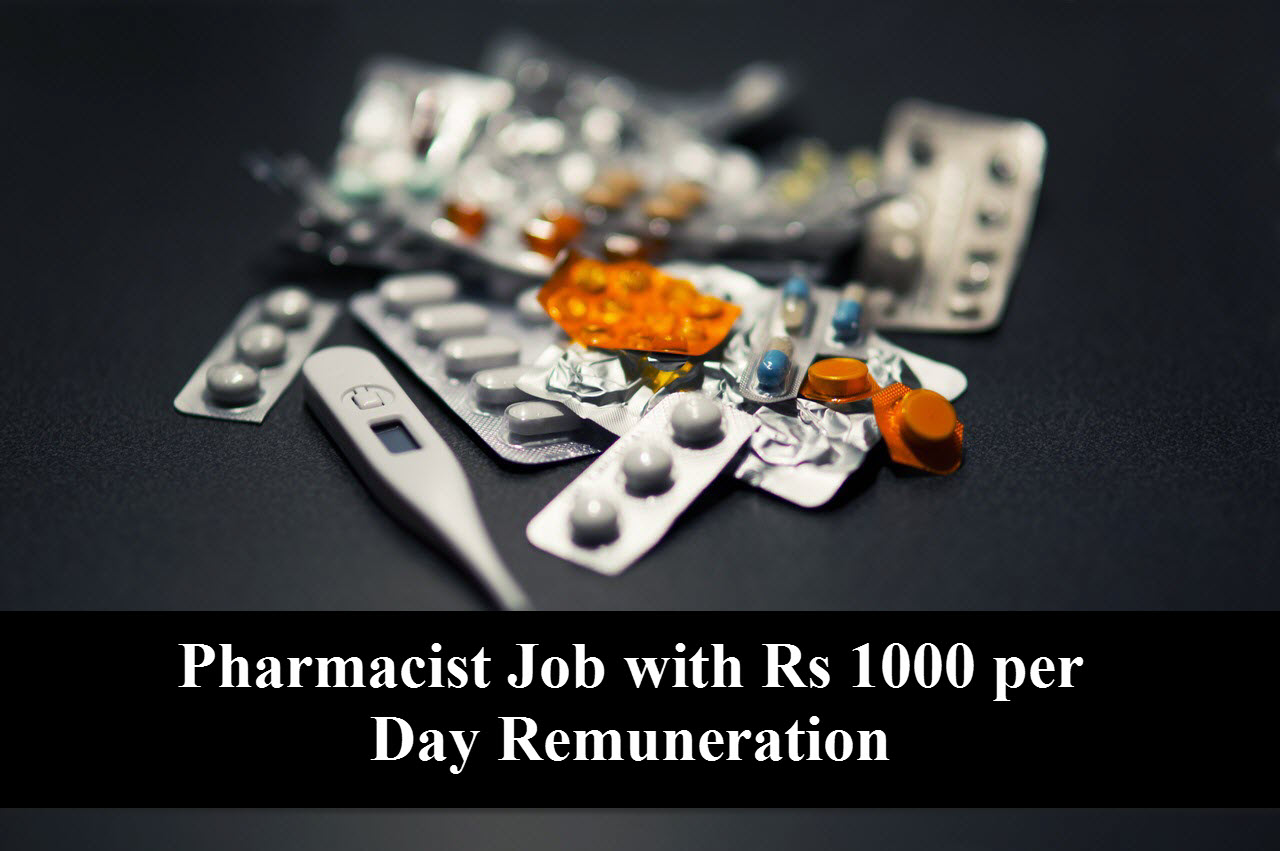 Application are invited from eligible candidates as per prescribed format for engagement of unemployed trained & registered ANM. (COVID-19) In case, this category of manpower (unemployed ANMs) is not available, unemployed registered Staff Nurse or Pharmacist will be engaged in place of ANMs under the CDM&PHO, Khordha to be filled on daily-wage basis with daily remuneration. Last Date for receiving of application mentioned against the post.
Post : Pharmacist
Basic Requirement : Unemployed trained and registered Staff Nurse or Pharmacist, in case of non-availability of unemployed trained and registered ANMs
Total remuneration per day : Rs.1000/- per day
The engagement shall be made on the following terms and conditions:
1. The engagement is purely temporary, for a period of 03 (three) months only or till Covid Care Homes are functional, whichever is earlier, keeping in view the emergency situation arising due to Covid-19.
2.  The engagement is terminable at any period of time without assigning any reason thereof. Further, such engagement does not confer any right on the engage for any future engagement/ regularization of such engagement.
3. The remuneration shall be on daily-wage basis as per details mentioned in the table above, i.e., as per Labour and ESI Department Notification No. 11688/LC (Pharma) dated 07.11.2019.
4. In case of non-availability of ANMs, the CDM&PHO may engage alternatively, unemployed and trained Staff Nurses /Pharmacists in order of preference as mentioned in the table above with daily remuneration @ Rs. 1000/-.
5. The district wise no. of ANMs to be engaged by virtue of this order shall depend on the number of Covid Gruhas to be opened in the districts respectively.
The following documents are to be attached with the application form.
1. Two passport size recent photographs self attested
2. Self attested photo copy of HSC / Equivalent Examination Certificate & mark Sheet.
3. Self attested photo copy of passed certificates, mark sheets & valid Regd. Certificate of qualification and preferential qualification as per requirement of the post.
4. Undertaking for unemployed. .
5. Self attested photo copy of identity proof like Voter Identity Card / Aadhar Card / PAN Card.
Candidates fulfilling the eligibility criteria may apply to Office of the CDM&PHO, Khordha through online (e-Mail Id- nhmkhordha@gmail.com , cdmokhordha@gmail.com / by speed post / Courier / by self by date-: 24.07.2020.
Preference will be given to local candidates .No application will be received after the scheduled date. The undersigned reserves the right to cancel / reject any or all the applications without assigning any reason thereof.
See All   D.Pharm Alerts   B.Pharm Alerts    M.Pharm Alerts    Orissa Alerts
See All    Other Jobs  in our Database
Subscribe to Pharmatutor Job Alerts by Email