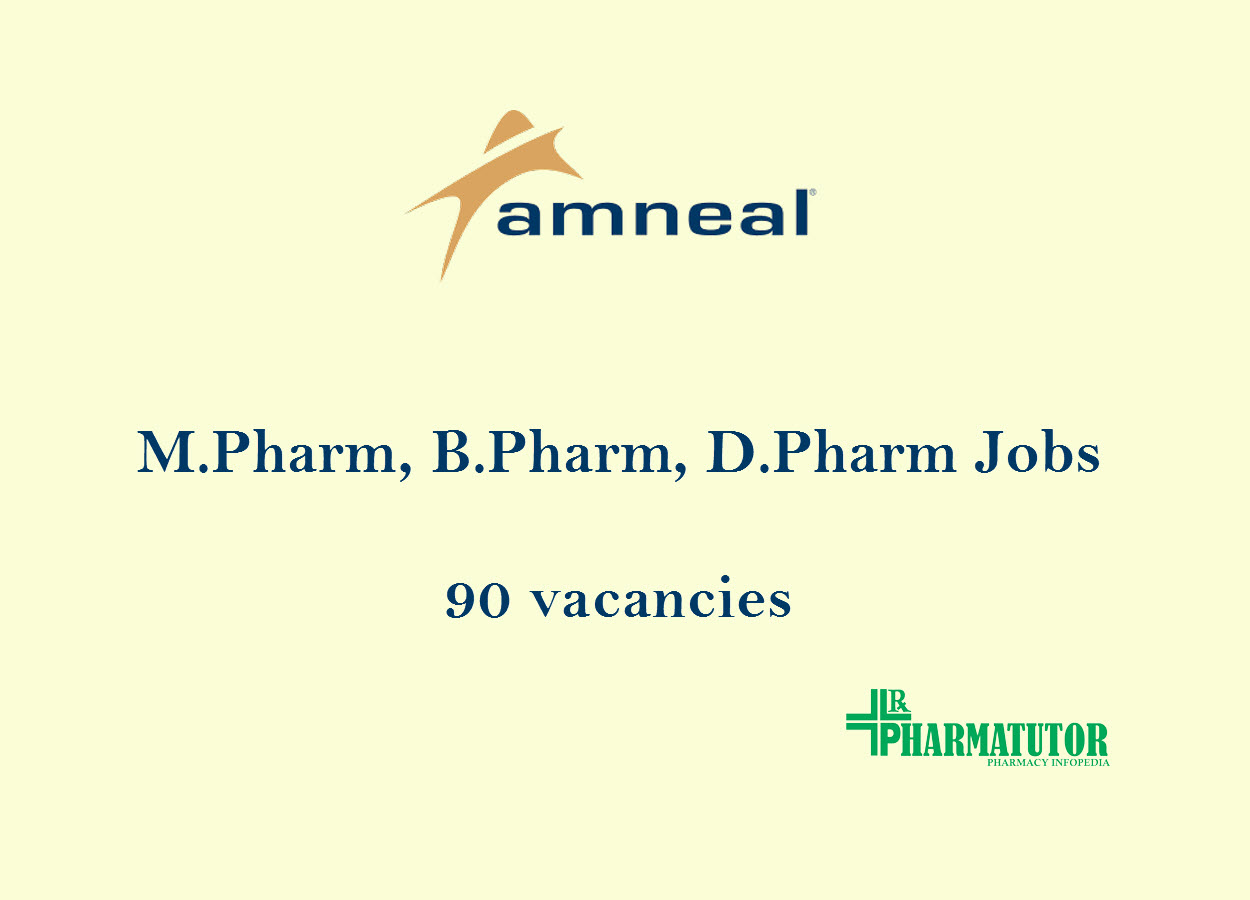 Amneal Pharmaceuticals, Inc is an integrated specialty pharmaceutical company powered by a robust U.S. generics business and a growing branded business. Together, our team is working to build one of the most dynamic pharmaceutical companies in our rapidly changing industry.  Today's healthcare environment requires a new approach and new ideas.
Post : Executive Trainee Staff/Associate (Operator)
Qualification : MPharm/ BPharm/ D.Pharm/ Diploma/ B.Sc/ITI
Total Experience : 1 to 7 years
Area : Ophthalmic Aseptic area   
Position : Officer: 15   
Operator : 30   
Area: Vial/ PFS/ Lyo Aseptic area
Position: Officer : 15
Operator : 30
Job Description
Filling, Capping. Filtration, Sterilization, Assembling, Cleaning, unloading, area preparation, Qualification, Documentation & QMS
• To observe & follow all rules and regulations of the production department.
• Must be from Parenteral background
• To be aware and responsible for achieving quality objective and fulfilling the requirements of the quality of the company's service by means of applicable quality procedures.
• Sound technical knowledge of Aseptic area related activities.
• Technical exposure and expertise on vial filling, sealing, Lyophilizer, PFS filling, cartridge filling machine.
• Knowledge of Regulatory guidelines and exposure of USFDA audits.
• Knowledge of Eye drop filling machine and related batch manufacturing process.
• Knowledge of Quality Management System (QMS) i.e. change control, Deviation, CAPA, and documentation in manufacturing area of injectable.
• Expertise in batch manufacturing and preparation related activities.
• Knowledge of equipment validation and qualifications in injectable
Preferred Exposure for Ophthalmic line : Three piece sterile eye drop filling machine operation (groninger), Nanomill Operation, Manufacturing and Filtration vessel operation, CIP and SIP processing.
Note : The candidate with good communication and inter personal skills and understanding of regulatory requirement is preferable
Interested candidates can share their CV to neha.modi@aminealindia.com, chandanid@amnealindia.com & kishan.soni@amnealindia.com
See All   Ahmedabad Alerts   B.Pharm Alerts   M.Pharm Alerts
See All   Other Jobs in our Database