Career for B.Pharm, M.Sc as Junior Research Fellow at IIT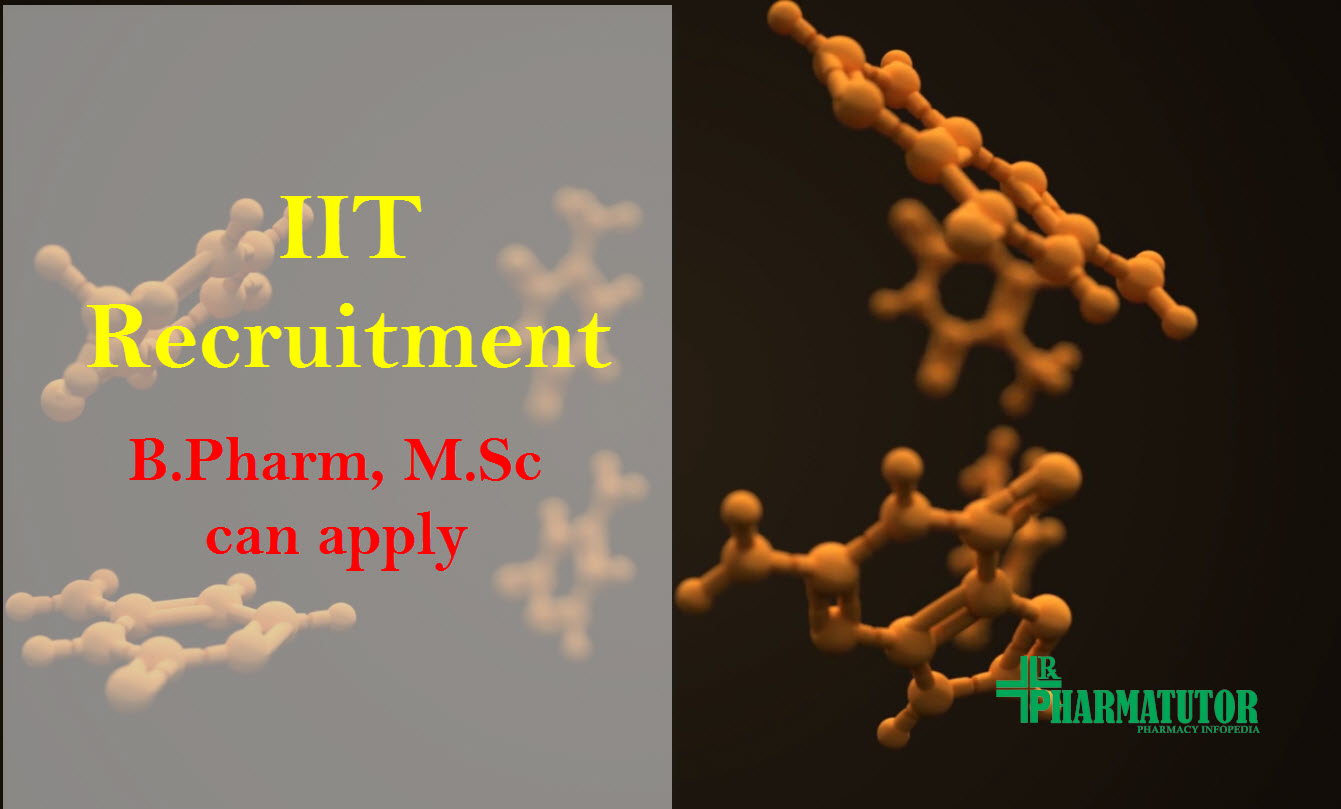 Indian Institute of Technology Guwahati, the sixth member of the IIT fraternity, was established in 1994. The academic programme of IIT Guwahati commenced in 1995. At present the Institute has eleven departments and five inter-disciplinary academic centres covering all the major engineering, science and humanities disciplines, offering BTech, BDes, MA, MDes, MTech, MSc and PhD programmes.
Post : JRF
Applications are invited for an online interview for the following post(s) in the project entitled, "Development of ROS Sensitive Turn-on Fluorescent Probes for Targeted Delivery of Anti-cancer Compounds" at the Department of Chemistry, IIT Guwahati.
Total (Rs) : 18,650
Pay Recommended : Rs. 15000
HRA (Rs) : 2400
Medical (Rs) : 1250
Duration (Months) : 4
Qualifications : M.Sc. (Chemistry / Life Sciences) or B.Pharm. (Pharmacology / Pharmaceutical chemistry). Candidates having expertise with organic synthesis or knowledge of molecular biology /Mammalian cell culture will be given preference.
How to apply and selection process:
Candidates have to appear in the on-line Interview. They have to send application / CV giving details of all educational qualifications, experience, contact address, phone no, e-mail, Skype-id and scanned copies of relevant documents by 4 Jul 2020 (Saturday) at 5 PM to the PI at the following email address. Shortlisted candidates will be called/notified for on-line interview through e-mail which will also contain the Skype-id for interview and schedule. Selection will be based on the performance of the candidate in the interview.
Walk in Interview
Date : 06.07.2020 (Monday)
Time : 11.30 AM
Venue : Dept of Chemistry, IIT Guwahati
For any clarification, contact:
Krishna P. Bhabak (Principal Investigator)
Email: kbhabak@iitg.ac.in
Campus accommodation may be available subjected to the availability.
See All   M.Pharm Alerts    B.Sc Alerts    B.Pharm Alerts    Guwahati Alerts
See All   Other Jobs  in our Database
Subscribe to Pharmatutor Job Alerts by Email