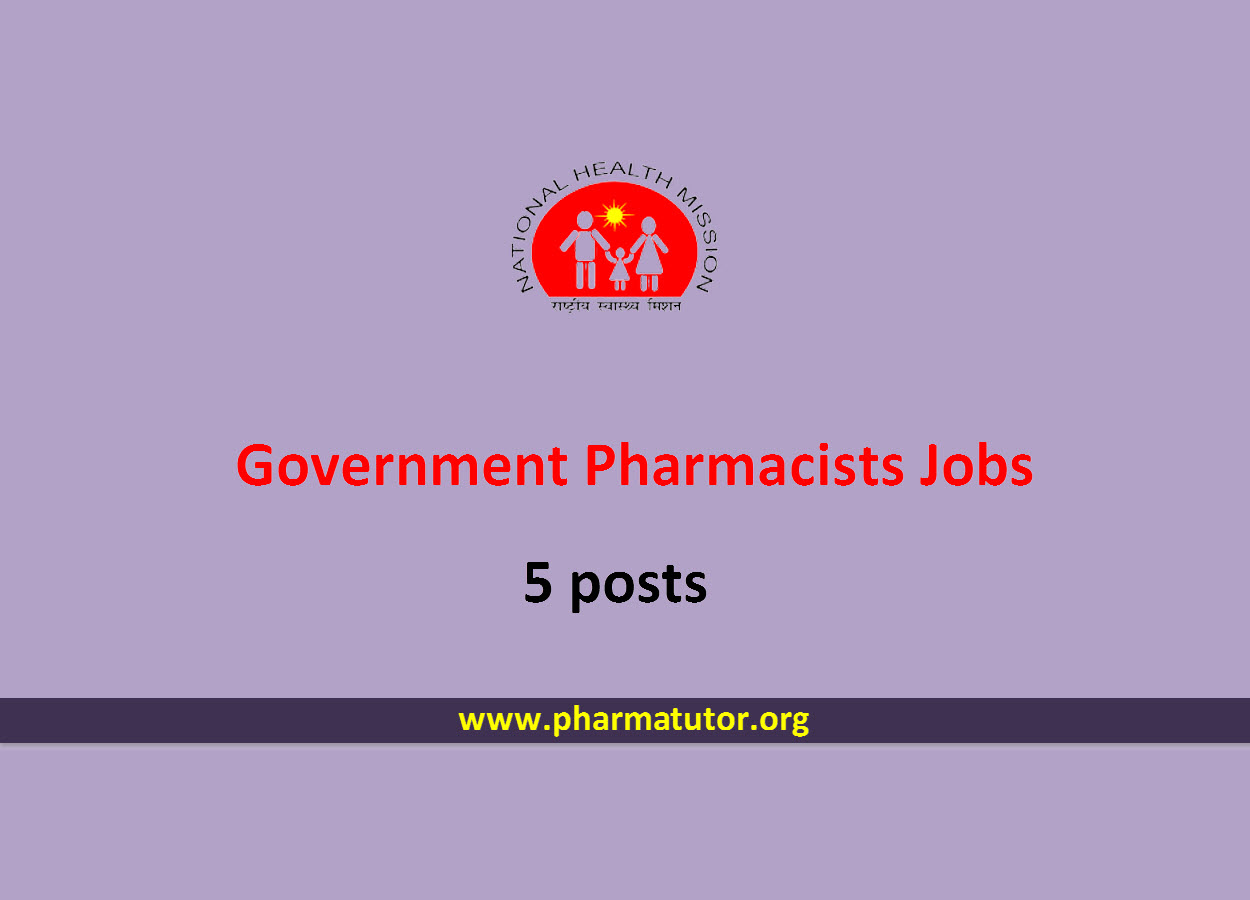 Online applications are invited from the eligible candidates to fill up certain Medical Officers and paramedical posts temporarily for a year period of (01) year (or) till the actual need ceases on contract basis under NHM under the control of the DM&HO Hyderabad.
Post : Pharmacists
No of Posts : 5 posts [District Level Post)
Qualifications : Diploma In Pharmacy / Bachelor in Pharmacy
Note : 1. if possess both D.Pharm and B.Pharm, the course in which obtained highest of marks will be considered 
2. Council Registration.
Pay per month : RS 21,000/-
Method of Recruitment
1. Recruitment shall be done by the District Selection committee for the District Health Society. The District Selection committee shall consist of the following members:
a) District Collector : Chairman
b) DM&HD : Member-convener
c) Dy. Director, Social Welfare : Member
d) DCHS : Member
e) Any other member the chairman Wishes to include : DRO Hyderabad
Selections will be done based on the following criteria.
a. Total marks are 100 of which 90 marks will be allotted basing on the marks obtained in qualifying examinations and 10 marks will be awarded for the age
b. Merit list will be prepared based on the marks obtained with above criteria and displayed on website for transparency and also for calling objections
c. Selection list will be prepared from the finalized merit list duly following the rule of reservations and presidential order.
Rule of Reservation
I. Rules of reservation in respect of Community, Disability, Ex-service- men/Women shall be strictly observed as per the A.P State and Subordinate Service rules, 1996,(Adopted by Govt, of TS) read with the relevant specific rules applicable.
II. The rule of reservation of local candidates is applicable as per the presidential order
III. The vacancies, for the posts mentioned in G.O.Ms. No. 68, failing in scheduled areas should be filled exclusively with the local scheduled tribes.
HOW TO APPLY
All the applicants are hereby directed to submit their applications duly uploading along with necessary documents scanned copies though the following online portal,
Last date for submission of applications 02.07.2020 before 5.00 pm
See All   D.Pharm Alerts   B.Pharm Alerts    M.Pharm Alerts    Hyderabad Alerts
See All    Other Jobs  in our Database