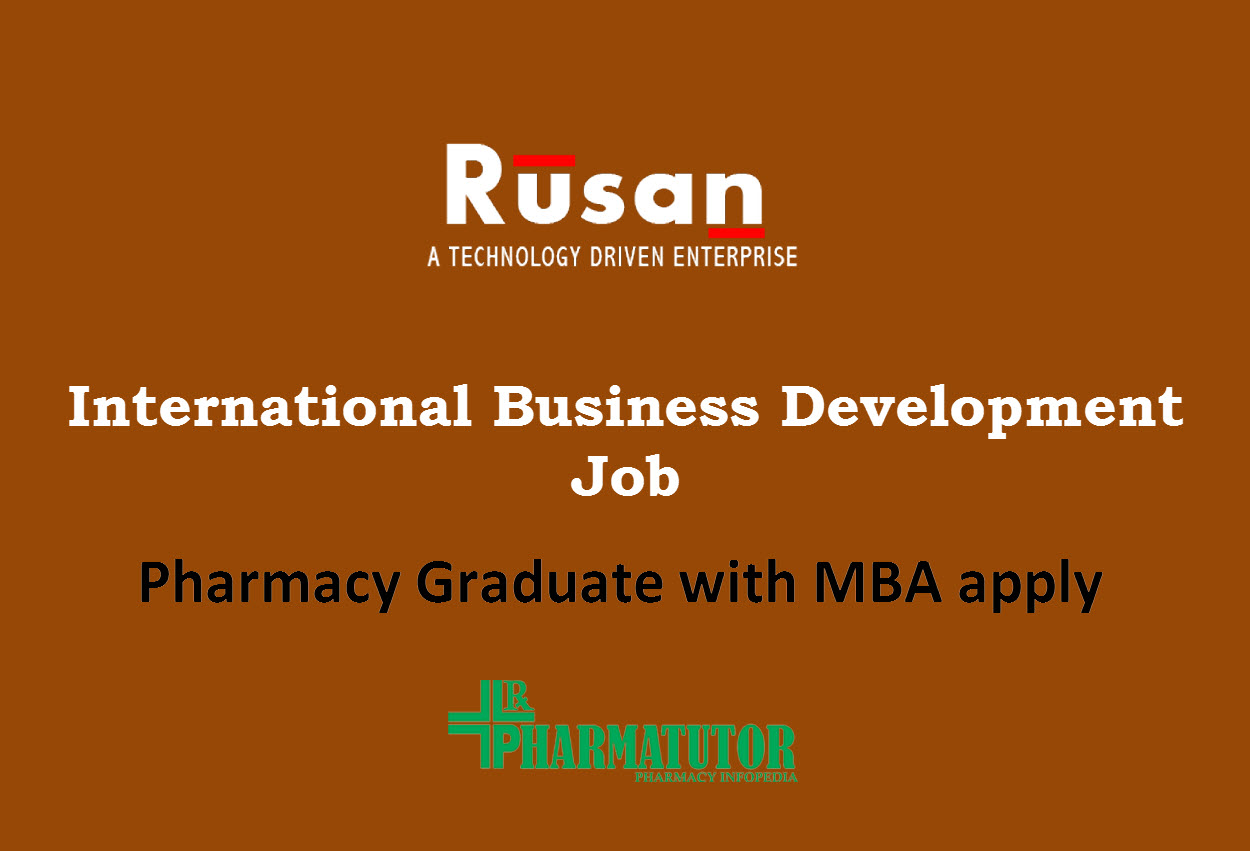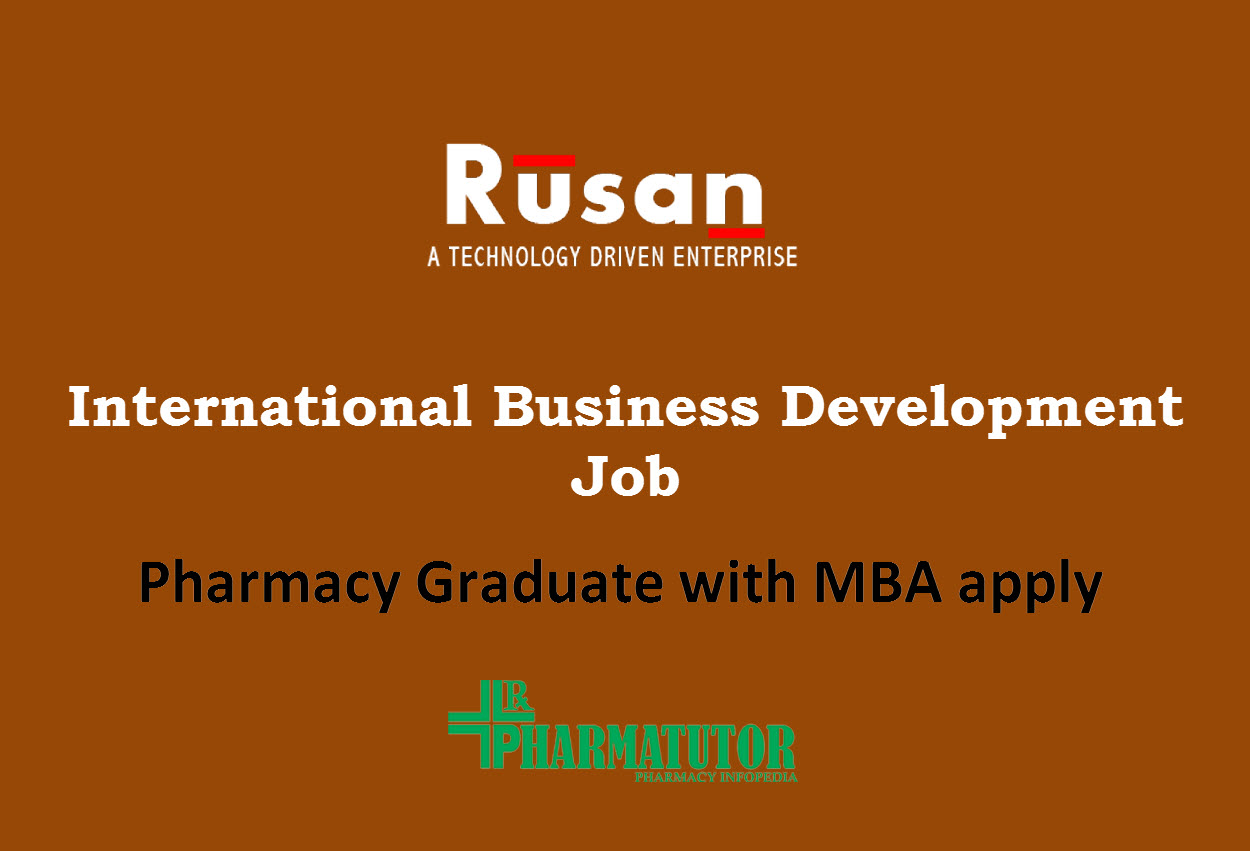 Rusan Pharma Ltd. is a fully integrated global pharmaceutical company specializing in the treatment of 'Addiction and Pain Management'.  We offer a complete range of products for de-addiction and pain management in countries across the globe including Europe, UK, Russia, CIS, South Africa, Mauritius, Nepal and Myanmar. We are one of the largest suppliers of life saving drugs to various organizations such as NACO, UNODC, UNOPS, Global Fund and Ministries of health in various emerging markets.
Post : International Business Development
Qualification : Pharmacy Graduate with MBA in International Business / Pharma Business Management.
Experience : 0 to 5 Years (preferably in International Business in a reputed Pharma Company).
Job Description
• Should be a go getter.
• Conduct Market Research & Surveys to identify Countries and regions for potential business.
• To convert prospective business and enquiries into actual orders as well as take care of the existing business.
• Co-ordination with cross functional teams of Technical Operations, Regulatory, R&D, Purchase, etc.
• To achieve Sales target for assigned territories and products
Job Location : Kandivli (West) Mumbai
Send your Resume at : niileshvthakkar@rusanpharma.com
Last Date : 20th December, 2020
See All    B.Pharm Alerts    M.Pharm Alerts    M.Sc Alerts 
See All   Other Jobs  in our Database
Subscribe to Pharmatutor Job Alerts by Email